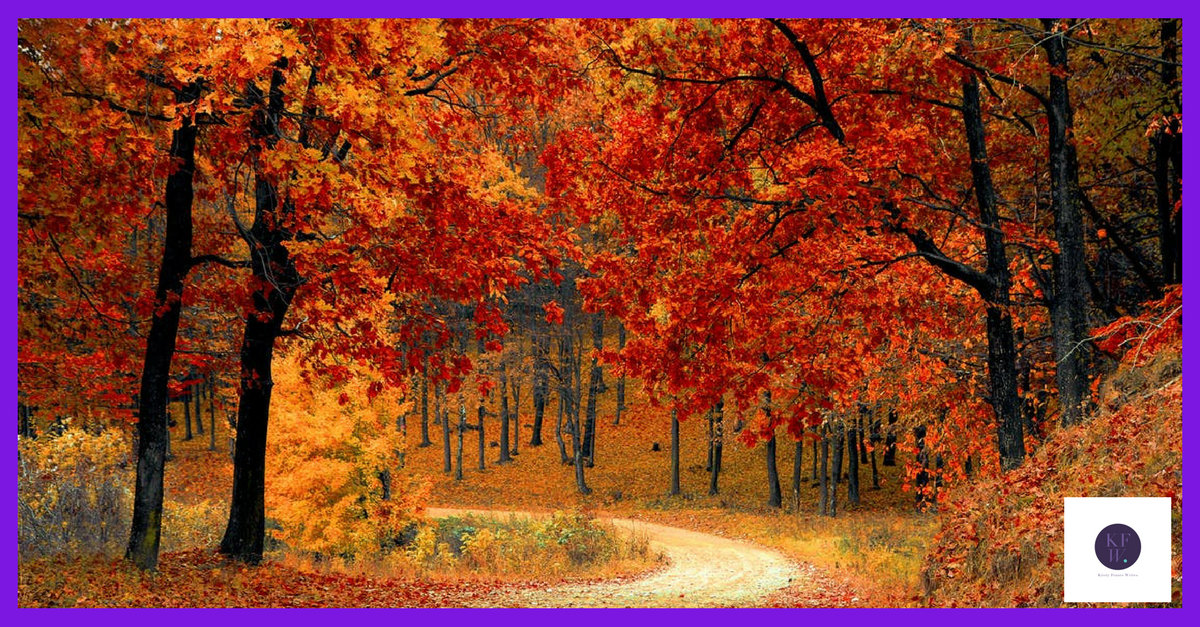 Autumn usually finds me trying to drum up work now that the kids are back at school.  I love the time I have with them over the summer but it tends to lead to a bit of a slump.  My marketing efforts drop off and when projects end, as they have this year, there isn't a waiting list.  Mainly because the people I work with have been away too.
Of course, there are plenty of industries where the summer is completely manic.  The wonderful travel agents I know look after their customers while they're away.  Even if the work's been done making the bookings the customer care doesn't stop.
Autumn gives most of us the opportunity to get back to a bit of normality.  That's why it's the perfect time to review your goals.
How's your confidence?
For me, turning the heating on reminds me that it's nearly winter.  And if it's nearly winter then Christmas isn't far away.  On a bad day, that can send you into a panic.  Maybe you feel as if you haven't achieved enough this year, or the financial targets look impossible.  Isn't it time you just gave up on self-employment and got a job?
NO! (Sorry for shouting.) The truth is that we all have the odd moment of panic.  The key is not to let it overwhelm you.  Instead, get organised.  Review your goals or targets if you already have them in place.  Look at how far you've already come.  Be realistic about what you can achieve in the three months until the end of the year.  That's a whole quarter.  If you review your goals now you can end the year in a much better frame of mind.
What are your goals?
You can't review your goals if you don't have any.  If that's you then it's time to start working on a few now.  Goal setting isn't as scary as it seems.  It just gives you something to focus on so you know you're heading in the right direction.
I think of it as a road map.  You wouldn't dream of setting off on holiday without knowing where you were going or how you were going to get there.  The sat nav would have been programmed with your location or you'd have worked out how to get to the airport.  Your business needs the same approach.
The thing is, you probably do have some goals but you might not have written them down.  What lifestyle are you after?  How much money do you need to make to achieve it?  You hopefully have some idea of who you want to spend your free time with and what they will need.   Maybe you think you're just daydreaming but remember this: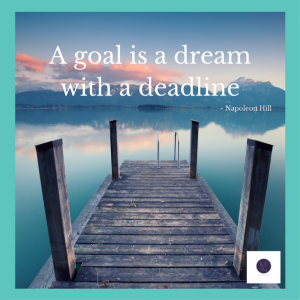 That's why you need a plan.
Making a plan
If you're looking at your business wondering how on earth you're going to achieve your goals by the end of the year, look at your market.  How many people are already thinking about booking their work Christmas party, dinner out with the family or even a festive break?  What do you offer that someone could buy as a Christmas gift?
If you need to set some goals, think about the next 12 months.  Where do you want to be and how will you get there?  Do you need support with anything?  Break everything down into small steps so you have a plan to follow.
If you're a travel agent thinking about how to market your business in the coming year, you can download my free guide here
What are your goals and how is everything going?  If you want some accountability, leave a comment or tell me about your goals on my Facebook page!