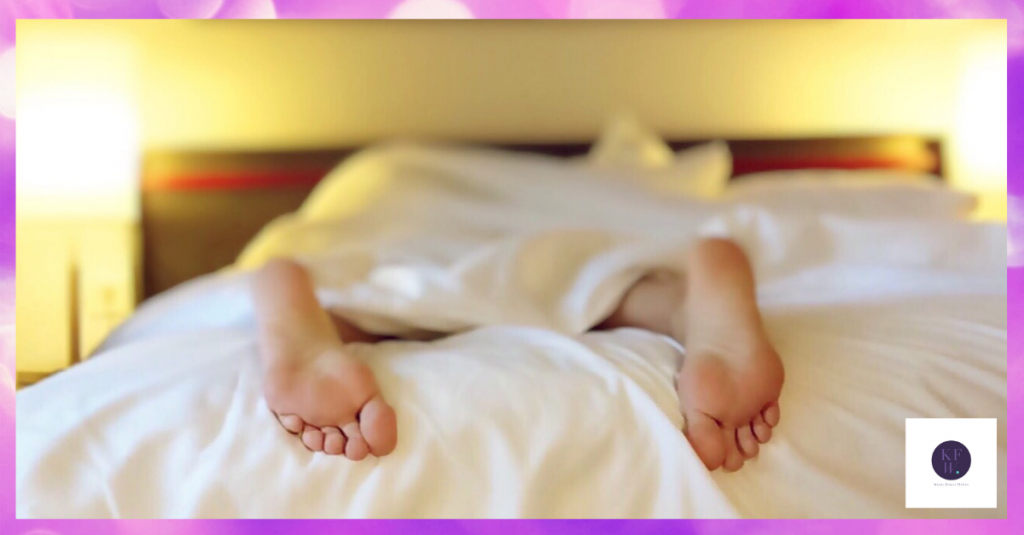 I know, when you run a business you're never truly 'off'.
Business related thoughts and ideas appear at the most random moments and if
you don't write them down they'll be gone forever. (Or is that just me?!) The
point is, that's the reason you need time off. Random brilliant ideas rarely
appear when you're sitting at your desk. They pop up on the school run or just
as you're trying to go to sleep. There are, of course, plenty of reasons why
you need time off, especially at Christmas. Here are just a couple (plus some
ideas for helping you achieve it).
The life changing magic of taking time off
As reluctant as I am to use phrases like 'out of the box
thinking', that one is a useful shortcut. I embrace routine as a useful energy
saving tool. Routine means that you don't waste brain space making decisions
about the fifty billion things that need to happen before you start work. The
only problem is that you can get stuck in the pattern and it takes a bit of effort
to pull out of it and look at your business with fresh eyes.
When you stop consciously thinking about work it somehow
gives new ideas room to drift in. You don't even have to take a full scale
holiday for it to work.
Didn't you used to have a life?
There's no substitute for working hard if you want to
succeed in business, but that doesn't mean working yourself into the ground and
never seeing your family. That applies all year round, not just at Christmas.
The benefit of taking a break at Christmas is that it allows
you to step off the world if you want to. Those days when no-one is working and
school's closed mean you can do whatever feels good. Have a lie in (I know, I
have kids too), go on a day out or watch movies knowing that you don't have to
be anywhere in particular. It'll remind you why you started the business and
could even let your mind wander into some brilliant new ideas.
Taking time off – the practical bits
"But Kirsty", I hear you cry "I can't take a week off, what
about my customers?" If your customers know you're a one person business and
begrudge you a holiday, you need better customers. If they're contacting you on
Christmas Day expecting a response they need help. (Unless you offer a
Christmas Day emergency service, that is.)
There are a few business who genuinely need to be open over
Christmas. If yours isn't one of them then you need to set some boundaries. Let
people know in advance when you're closing for Christmas and when you'll be
back. Put your out of office on – you can even make it funny if you want. Then
go.
Actually taking a break
Now, the hard bit. Switching off. There's a lot of
discussion about self-care and wellness and it's easy to offer a supposedly
simple solution. Personally, I love a hot bath but I know that many others
don't. Sometimes the only thing that hits the spot for me is a long walk, it
depends on my mood. A lot of us feel that we must be productive. Even when we
take time off we have this urge to do something worthwhile.
I can't tell you how to stop wanting to do something useful.
When I get a spare hour I've started asking myself what I actually feel like
doing. Sometimes the answer is 'no idea'. Other times it might be something
that doesn't seem like traditional self-care, but whenever I go with it I end
up feeling more relaxed. Let me know if you try it too.
Further reading
I've taken to listening to audiobooks in the last few months
– there's something rather comforting about being read to. My latest is 'C'est
La Vie' by Fabrice Midal, which talks about his approach to meditation. Here's
the link if you'd like to have a listen.
If you'd like to start the New Year by making your marketing
less stressful, sign up to my mailing list for lots of useful hints and tips to
make your life easier. You'll receive a copy of my free guide 'Stop hiding your
business!' as a thank you.