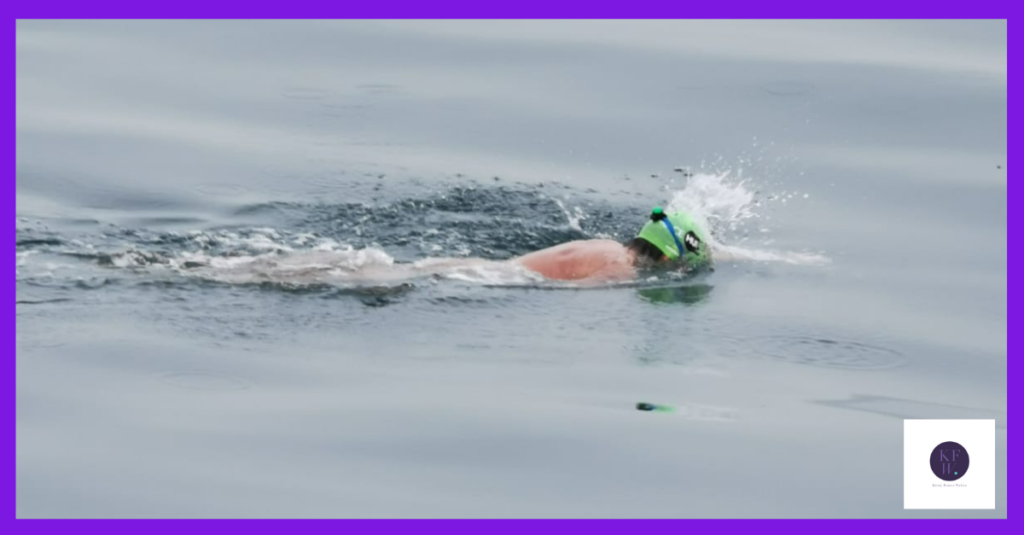 In case you're reading that question and wondering what the answer is, well, it's me. I would. You'll hear lots of business gurus telling you that business success is all about you – how dedicated you are and how far you're prepared to go outside your comfort zone to reach your goals. The truth is that it's not always just about you. For me (and I'm guessing most of you) there are competing priorities. The people you love don't revolve around you. They all have their own needs, ambitions and dreams that need to be recognised and included in your own plans.
Some of them are predictable, others not so much. Sometimes you have to shift things to let someone else live their dream. In my case, it came in the form of a Channel swimming husband.
The dream
My husband has been a swimmer all his life, but when I first met him, he mostly did it in nice warm swimming pools. Pre-kids I'd go along to some of the same training sessions, sticking to the slow lane while he zoomed along with the speedy people in the fast lane. I can't say for certain when the Channel swimming dream was first mentioned, but his open water career started a long time ago. We used to travel to grand prix swims around the country at weekends. They were mostly good fun, apart from the Scarborough swim where it rained so heavily that the spectators got wetter than the swimmers did.
Somewhere along the way, the Channel started being mentioned. Then it got serious.
Channel swimmer training
It won't surprise you to learn that Channel swimmers need lots of training, and not just on endurance and technique. You're not allowed to wear a wetsuit, so you train to withstand the cold. You also need to sort your head out. Most people who pull out will do so because their brain told them they couldn't do it.
Obviously, there's lots of swimming in cold water. This is sometimes lovely – there's a lake up the road from us where the whole family can go along. However, a swimmer's need to train with other Channel swimmers means living with a man who disappears off to Dover for the weekend, or to a training camp in Croatia. I admire single parents generally, but never more so than during those weeks.
The stress
You might think that most of the stress of being a Channel swimmer's wife is in the juggling. It isn't really. He's training for his third swim at the moment, so I'm mostly used to it. (Oh yes, did I mention that being a Channel swimmer is addictive? He keeps saying things like 'five is a nice round number'.) The real stress comes when someone you love is swimming through a shipping lane. My logical brain knows that his support boat has a professional crew and two of his friends looking out for him. I reassure myself with the statistic that there have only been ten Channel swimming fatalities since 1926. Yet I still don't breathe easily until he's on dry land.
I know that most of you probably don't have a Channel swimmer in the family. That's not why I'm telling you this story. It's because we all have things that we juggle and I wanted to you know that I get that. If you'd like to work with a writer who knows how life works for you and will help you tell that story to your own customers, get in touch and let's have a chat.