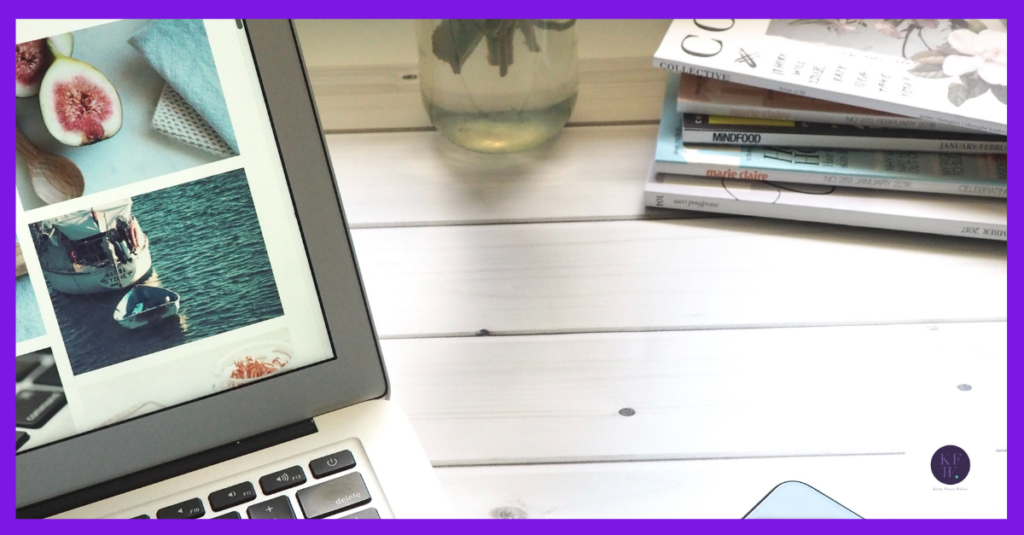 One of my favourite things about my work is the chance to learn about the different ways that creative people work. I loved art at school, but I know that there are artists and designers out there that are far better at creating visuals than I am. Hand me a pen and a notebook, and I'm happy. I don't panic in the face of a drawing pad and pencil, but I might not show the results to anyone. It makes me happy when I see work from people who can make stuff look beautiful.
This means that I was thrilled when I met Christina from Goldfinch Marketing. She creates gorgeous designs, and she's also brilliant at techy stuff. It all comes together in beautiful websites that Google will love as much as your customers do. She's also very good at writing; in fact, she's so talented I would hate her if she wasn't also lovely.
This may have you wondering why she'd need me, a writer when she's already good at writing. Read on…
The pandemic
I met Christina during lockdown when everyone was virtual networking; some of us were home-schooling too. She's based in Dorset, so the chances of us running into each other in person were virtually non-existent. Like many of us, Christina had taken some time during lockdown to evaluate her business and work out what she wanted to spend her time doing.
She'd started Goldfinch Marketing to help her clients with all their marketing needs, whether that was a new website, graphic design or content writing. Her review told her that she loved web design and graphics work but didn't want to do content writing anymore. That's where I came in.
The project
Christina had gradually reduced the amount of content writing she took on, but she still wrote blogs for one client. She told me they were lovely people she enjoyed working for and didn't want to let them down. At the same time, she wanted to free up some time for other projects, so she wanted to see if I could take over writing a blog for them.
Of course I could. Writing their blog was right up my street; they're a business offering a professional service, so they needed to share their expertise but didn't want to be stuffy. I read the posts that Christina had already written to follow the same style and suggested some new topics. I also wrote social media edits for each blog post so that the individual paragraphs would work as standalone posts. The client was still happy, and Christina had time for other things.
If you need a new website, I recommend checking out Christina's work here. Alternatively, if you want to outsource your content writing, either for yourself or one of your clients, let's have a chat. You can book a call with me here.