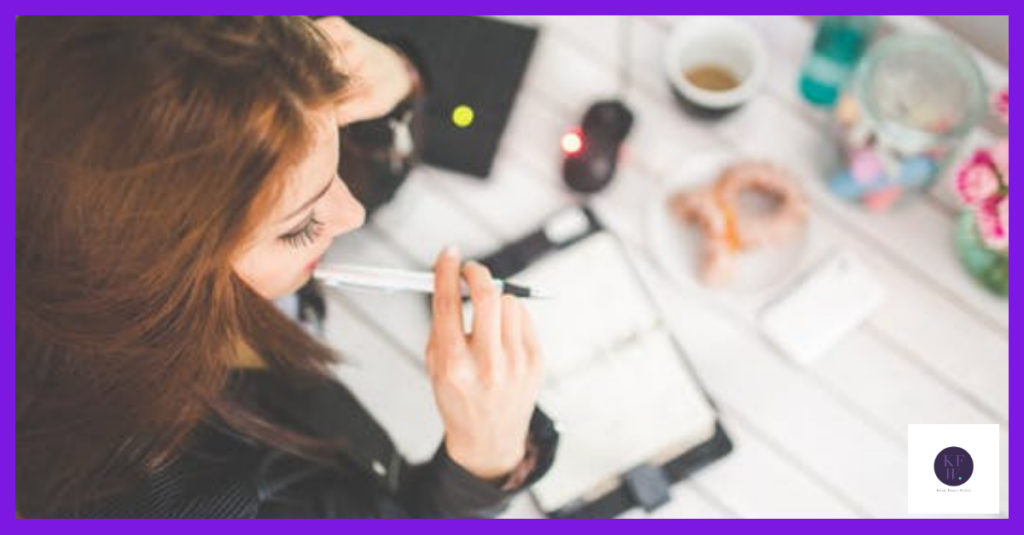 It doesn't matter if you're thinking about starting a blog or have been doing it for ages, we all dry up sometimes. You think you've said everything you could possibly say that would interest your audience or every topic that comes to mind seems too obvious. (The truth is, it's only obvious to you because you work in your business all day, every day and you know it all.) How can you come up with new blog topic ideas? Even more importantly, how can you come up with them without spending hours doing it? Here are some great resources that will give you lots of new blog topic ideas fast.
Do the groundwork
Think about your business and the main topics you're going to talk about. Mine are content marketing, blogging, content writing and copywriting. Yours might be different products or services. Start with the big topics then break them down. For me, that would look something like breaking blogging down into topic ideas, writing style and structure… you get the idea. Then think about what's going to interest your customer. This is the longest part of the process, but it will help to tune your brain into the kind of topics your audience will enjoy so you'll come up with ideas more easily in the future. If you want an easy way to come up with topics that will appeal to your audience, my book '50 blog topic ideas for your business' has fifty of them (in case that wasn't obvious).
Use Google
There are technical ways that you can use Google to come up with ideas, particularly if you're getting into finding keywords for ads. However, there is a quick and simple way to do it too. When you start typing a search into Google it gives you suggestions for ways to complete your search. I did a search for 'blog writing for…' and this is what it looked like: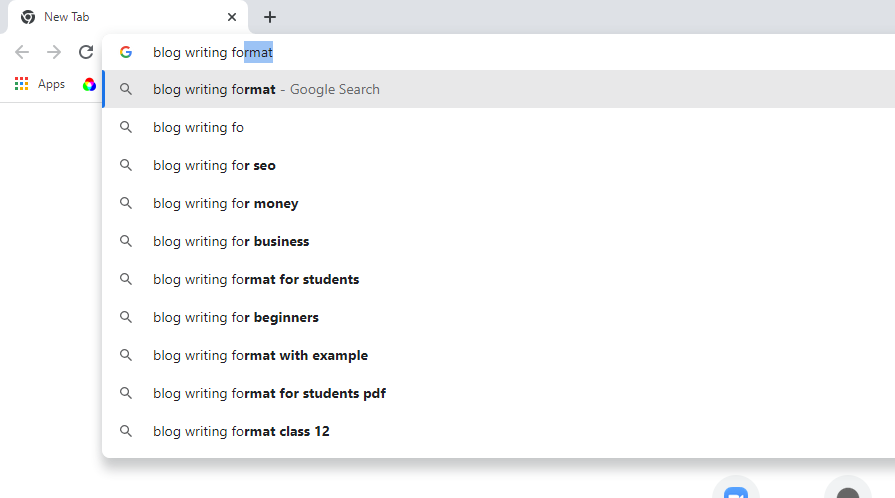 You can do the same thing. Start your search with one of your key phrases and see what comes up. It's a bit of a blunt instrument but it could give you some quick inspiration when you need it.
A useful website
Enter a keyword or phrase into Answer the Public and it will show you what searches people have made which include that word. It includes a whole host of things including questions and even an alphabetical list of terms. It doesn't show you which ones are frequently asked questions and which ones have only been asked once, but you could find an interesting question that you can answer in a blog post.
Here's what it gave me when I searched for blog writing: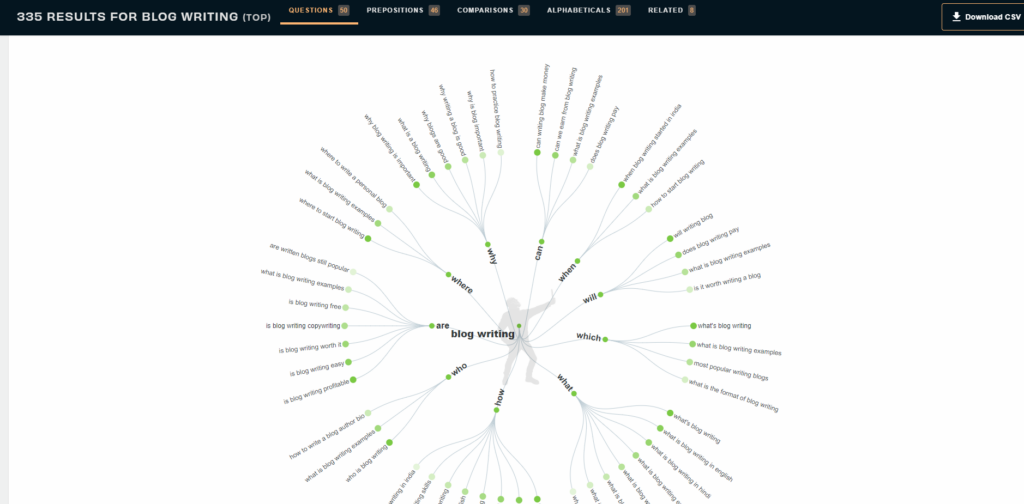 Ubersuggest
Neil Patel is a content marketing god. Virtually any search you make about marketing will give you something from him on the first page of Google so it's fair to say he knows his SEO. Ubersuggest is a free tool (there is also a paid version) that lets you see what people are searching for. It also gives you the numbers on search frequency and how easy it would be to rank for that phrase if you're trying to improve your SEO. I searched for blog writing and here are the results: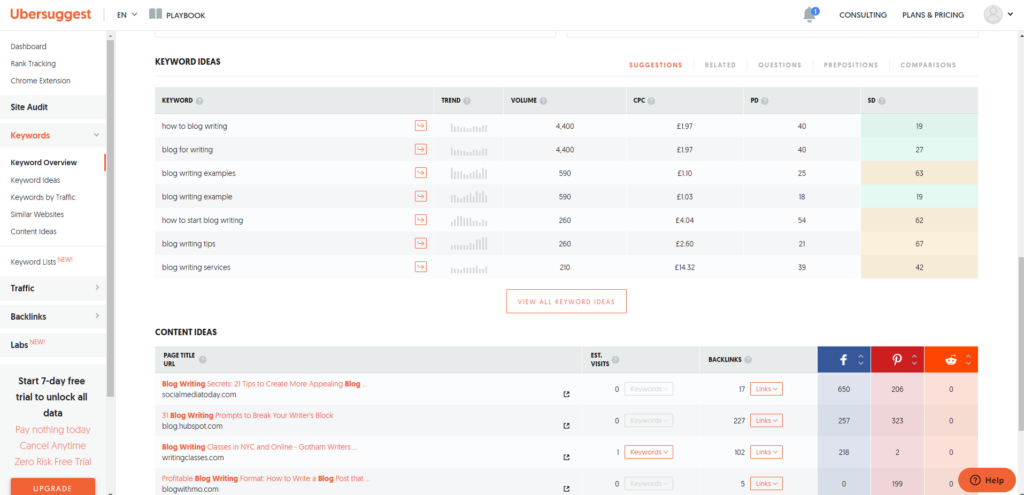 Even if you aren't getting deeply into SEO just now, it's a good way of seeing what phrases your audience is searching for.
Do you need some new ideas for your blog and content marketing? I can help with that. Book a call here and let's have a chat. You can also get 50 blog topic ideas you can use in your business today by snaffling a copy of my book here.