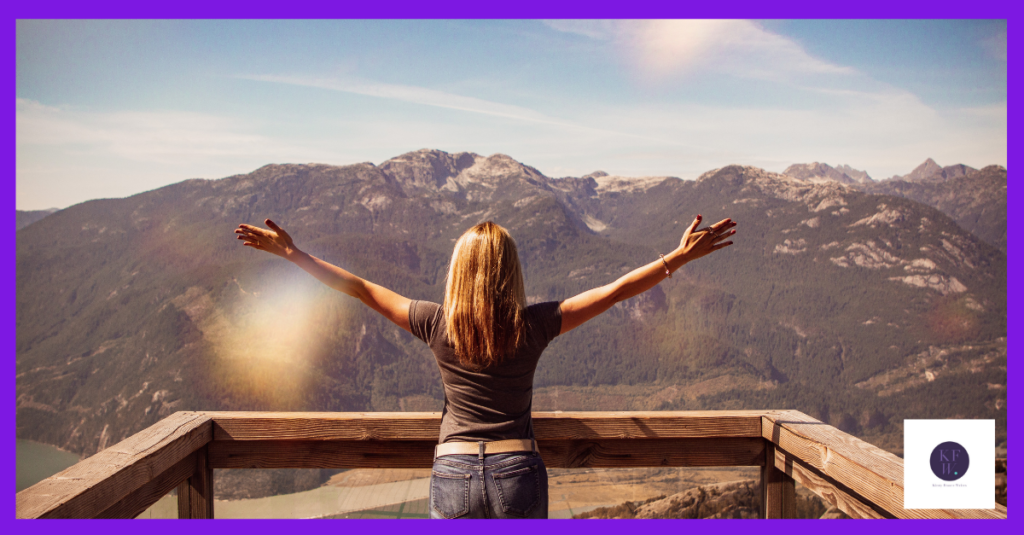 Starting out in business is a huge adventure. I was so excited that I'd finally get to work on my own terms and write for a living. After a while I realised that, while things were going well, I felt as if I was wearing a mask that didn't fit. When I was a lawyer I started working part time after my children were born and I did the same in my business. But somehow, the way I talked about my boundaries had changed. As a paid employee I had no issue with saying "I don't work on Fridays" but somehow I couldn't be that honest as a business owner. It was as if I had to deny that my children had any impact on my working life. I felt as if I wouldn't be taken seriously if I was a part-timer. Here's what changed things.
Realising that my clients were parents too
When I started my business I expected to work with people who'd appreciate the expertise I'd developed in my legal career. I understood how lawyers and insurers think and knew how to translate that into language their clients would understand. As it turned out, that isn't what my clients have in common. I certainly work with people who work in insurance and law, as well as loads of other types of business. A lot of them are sole traders. Even more are parents and that's how the penny dropped. They chose to work with me because I understand the juggle. My client calls typically start with a chat about the family before we get down to business. If a wheel falls off somewhere we both know we can be open and honest about it. It makes for much better relationships all round.
Needing to practice what I preach
The next thing I realised was that I was writing content telling people that they needed to be themselves in their marketing. Sometimes the thing that makes a new client choose you over someone else offering the same thing is, well, you. I once asked a client for some feedback to help me understand what they valued and what they thought my strengths were. In response to the strengths question they put "your personality – show more of it!" That was ages ago but it's stayed with me. I realised that while I'd relaxed a lot I was still afraid to show my full, slightly geeky, personality. It's still a work in progress but I think I'm getting there. The main thing I learned was that I couldn't ask my clients to come out of their shell if I didn't do it myself.
Making honest connections
One of my favourite things about this job is learning new stuff. I've thought about focusing on one sector a few times but it never lasts. If you get a gathering of copywriters the conversation will often turn to the weirdest thing you've ever written about, or the most boring, or just the things you never expected to learn about.
Of course, when it comes to finding the right clients, that's not the only important thing. I've wondered whether I needed to actively like my clients, but I don't think I do. (Although it would be a problem if I really couldn't stand them.) If I'm going to write in your voice, we need to have a rapport. That's definitely not going to happen if we can't be honest with each other about who we are and what's happening in our lives.
Do you need some help telling an honest story in your marketing? Book a no-obligation call and let's have a chat. Alternatively, you can sign up to my mailing list for hints and tips to your inbox every month.