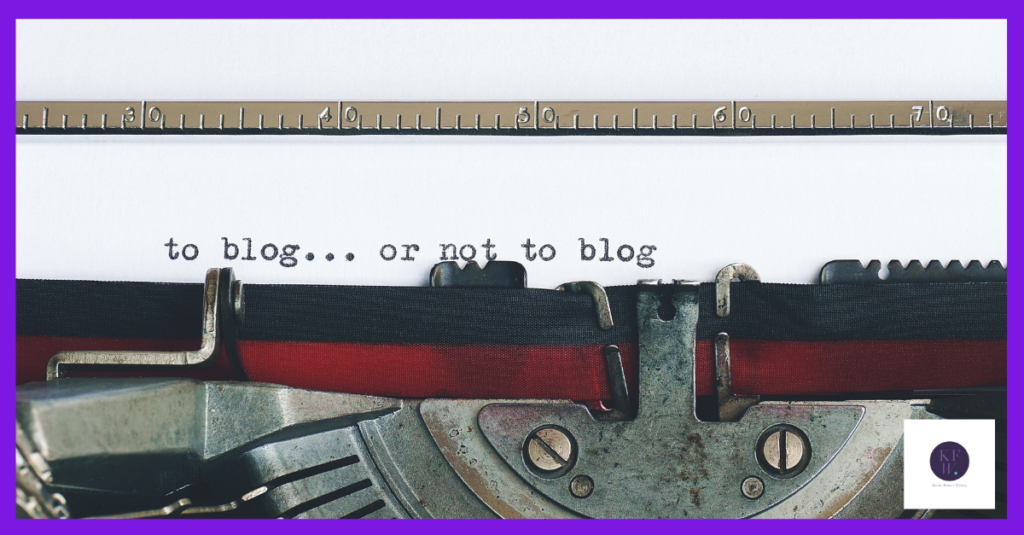 If you're just starting out writing a business blog it's important to get the basics right. On the other hand, if you've been going for ages, it's still worth checking to see if you've developed any bad habits. I've made every blogging mistake going (please don't look, it's embarrassing). When I look back on some of my early blogs now, they make me cringe. It's made me realise how important it is to get the basics right. Here are my top 5 blogging basics that will get you started (or back on the right track).
Know your audience
Sorry if you've got déjà vu; I sometimes feel as if I start every blog post with this. The thing is, knowing who you're talking to is absolutely fundamental. It's not about excluding anyone; you're just focusing your time and energy on the people who are most likely to need what you offer. When you have a clear idea of who they are and what they care about, it's much easier to talk to them. That way you'll create blog posts that make people feel heard and understood and not underwhelmed.
Don't make assumptions
You might already know who your ideal customer is, but you're cursed with knowledge. That makes life easy if you're talking to other experts in your industry. Otherwise, it can be a challenge to work out how much (or little) your readers already know. The last thing you want is to drive your audience away by talking down to them or blinding them with science.
If you aren't sure whether your audience is familiar with a particular topic or their level of knowledge, ask! Social media is great for this. You can use your own platforms or ask in other groups to get a wide range of opinions and create content at the right level.
Don't dilute your message
I know that there are lots of entrepreneurs out there with a whole range of interests. They're also incredibly skilled at distinguishing between the different parts of their business or showing how all the different elements combine to help you achieve the results you want. Why does this matter? It's because it takes time for people to work out what you do then they'll forget if you don't keep reminding them. If they see you shift to only talking about something else, they'll assume you've stopped doing the first thing.
Choose your tone
This is another reason why knowing your customer is on my list of blogging basics. You can choose the right tone of voice based on what they need and what they expect from you. The way you talk to a client as a solicitor is likely to be quite different to the approach you take as a beautician. Professionalism doesn't have to be stiff and formal but it's still worth bearing in mind. You might want to shake things up in your industry, but it should be on purpose!
Be consistent
If you start a blog then ignore it for a year, your potential customers might wonder whether you're still in business. It might just be that they couldn't keep up with their own schedule. When you start blogging, aim for a realistic view about how much you can achieve in terms of quantity and quality. A good blog post once a month is way better than a rubbish one every week. If you're already blogging and the quality has dropped, do less.
Do you need help with getting your blogging basics right? I can help with that. Just click here to book your no obligation chat.
Alternatively, if you'd like blogging and writing hints and tips straight to your inbox every month, just fill in the form below. I'm a vegetarian so I hate spam and will never share your information with anyone else.