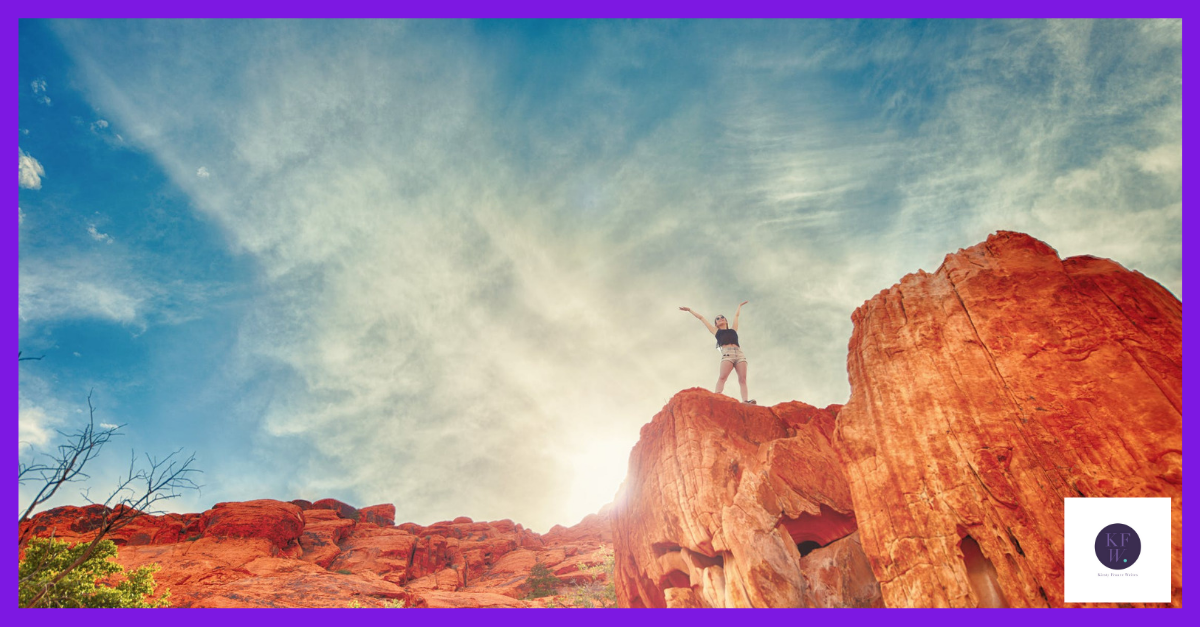 I sometimes feel that I get bombarded by other people's definitions of success. I hear all the talk about hustle and being a weekend warrior. Someone in one of the business Facebook groups I'm in even asked whether members were aiming for 'five figures or six' this year. I'm not saying that people shouldn't have those goals, if it makes them happy. My only issue is when it becomes the only definition of success.
I was at my regular networking lunch earlier this month and the host asked us to think about how we defined success. The people who spoke up all talked about being healthy and happy. They thought there was no point having financial gain if you couldn't enjoy it. It got me thinking about how I define success for myself. Here's what I came up with.
Having it all is tough
I used to have a prestigious career. I was a solicitor on a decent salary (not fat cat levels, but still pretty good). Between us, my husband and I earned enough to cover the essentials and still have enough to treat ourselves when we fancied it. My working hours weren't too ridiculous but I still found myself arriving home worn out and snapping at my children. I can only imagine how bad it must be for people whose working day extends into the evening.
The crunch came for me when it became clear that I was going to have to go for promotion to stay in the profession. I chose to leave. I won't go over that here but here's the story if you want the background. It was a scary step but mostly it felt like a massive relief.
What comes first?
To be honest, I wasn't really thinking about how I defined success when I first started my business. We had bills to pay so I didn't think much beyond needing to make some money. Over time I realised that I wasn't necessarily reaching for the things that the business gurus were talking about. It wasn't about mansions and having millions in the bank. I wanted to build a business that helped me to put the important things first.
Beyond having enough to live on I wanted time with my family. My kids are still small and I want to spend time with them. There were times when I felt as if I'd be heaped with scorn for only working during school hours or taking weekends off. Where's the hustle in that? Over time I've realised that the people who'd be put off aren't the ones I want to work with anyway.
Do I have success?
I've realised that I have more than one definition of success. On one level, I'm successful now. I'm (fairly) healthy and working flexibly so I can enjoy time with my family. Working this way can mean that financial success comes more slowly. For example, I've turned down endless invitations to networking groups because they clash with the school run so I daresay I've missed out on some business there. I'd like to have more regular work to make my income a bit more predictable so that's the next level.  But even if I end up as a millionaire author one day I can't imagine myself moving to a massive house in the middle of nowhere. I'm part of a great community where I live and consider that another form of success.
I suppose the important thing is that I've decided where my priorities are. When I think about financial goals they're tied to personal ones, like a great family holiday or building my writing shed in the garden. What's your definition of success?