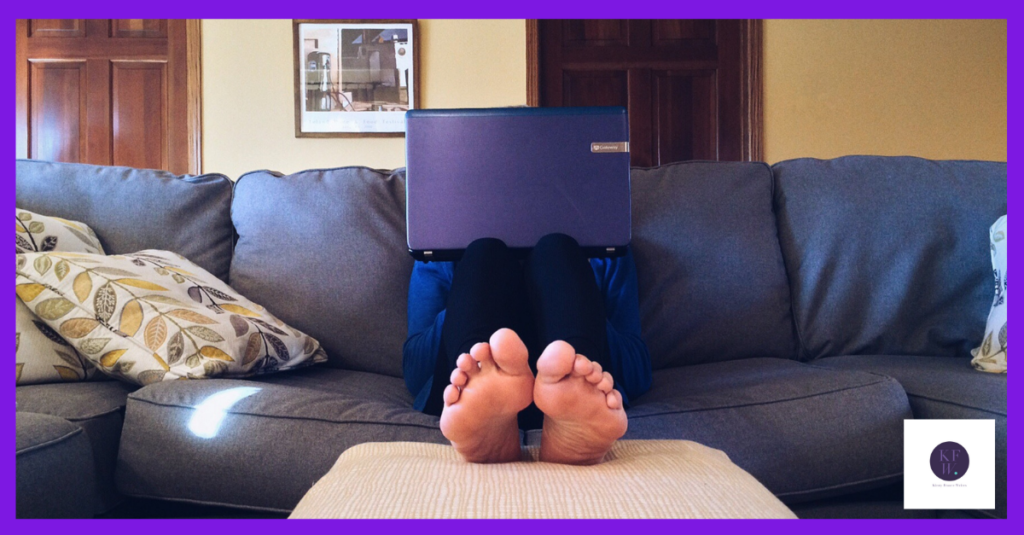 So, here we are again. Just when we all thought we'd put the whole home school thing behind us, we're back into it. Except, this time it feels different. Proper school is still happening for key worker children and there seem to be more of them now. The government is expecting schools (and, by extension, us) to provide real learning as opposed to just child care and things to keep kids going through a crisis. There's a sense of worry that children at home will fall behind. In the meantime, we all still have to keep earning a living. January is traditionally quieter for me so I'm not panicking – yet. I took stock of how things were going at the end of last year but I find myself doing it again. Here are the things I'm struggling with about home school and what I'm learning to appreciate. I'd love to hear yours too.
I want to be alone
I've come over all Greta Garbo. Before my two started school Fridays used to be Mum and son days. When my youngest started in reception I found myself at a loose end. I soon adapted, of course. I mostly just luxuriated in having the house to myself. The same applied to weekends when the husband took them to the park so I could fold laundry whilst watching TV shows that no-one else likes. It's such a small thing, but I really miss that. I know we can still go for a walk but it's just not the same.
Changing the routine
During the first lockdown I tried to do actual work alongside home school work. Big mistake. This time I'm saving myself the stress and focusing on one thing at a time. Unfortunately my kids take after me and concentrate best in the morning. If we're not into school mode by 10am, I've lost them. It means that I've shifted my working day so it starts at 3pm. My brain has normally shut up shop by 5pm so I don't get as much done, but it's enough. It demands focus and I'm adapting my usual habits so it doesn't feel too odd starting work when I'd normally be stopping.
What are they doing now?!
I find myself saying that sentence a lot, normally because a child has vanished. It makes me laugh when I hear other parents long for virtual lessons so they can get work done. I consider it a full time job getting mine to sit still for more than 30 seconds. At the same time, seeing the work that they're getting has given me a whole new insight into how they learn. I've been to phonics and maths workshops where teachers explain how everything's changed since I was at school, but hearing my kids explain the solution to a problem has deepened my understanding and I'm really grateful for that.
My clients are brilliant
I have amazing clients and that's been a huge plus in all of this. I'm still working is and every single client understands that things have had to change. In fact, I talked to a new client the other day and we spent the first 20 minutes discussing how lockdown had affected us and what the impact on family life had been. Even when you're on a discovery call, those details are still important. I sometimes get frustrated when marketing feels like a slow burn, but at times like this I appreciate the fact that it leads to the best clients I could have.
If you need a bit of support to help get you through home schooling and keep your business visible, I'm currently offering 10% off your first month on my regular, growth, executive and VIP blog packages. Visit my website to find out more or book a no obligation discovery call.