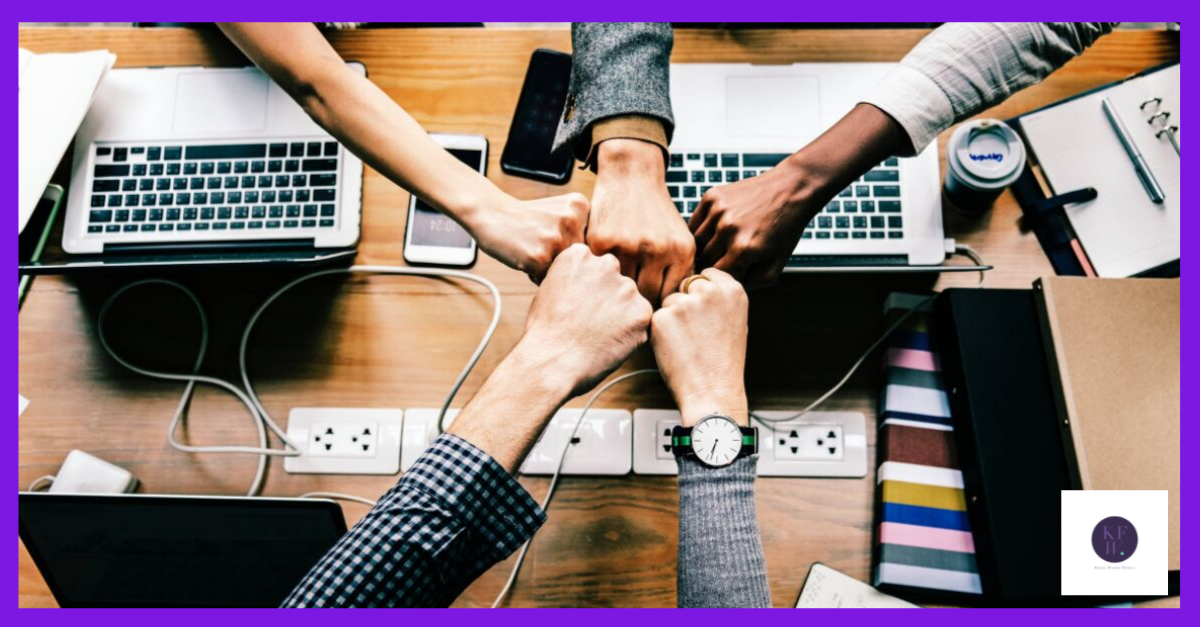 If you're a larger organisation it can be easy to think of marketing as part of someone else's job description. It's easy to understand why. If your business has invested in employing marketing professionals why not rely on them to do the heavy lifting? Leave the marketing training sessions to small business, sole traders and network marketing companies. The truth is that even when marketing isn't your primary responsibility it doesn't mean that you can't play your part. After all, as far as your customers are concerned, every employee represents your brand. The question is, what do you need your team to do and what marketing training do they need?
Social media
You might justifiably think that this is one to leave to the marketing team. When it comes to posting to official business accounts, you'd be right. However, you'd still be wise to consider what your team are doing on their own social media. If your employee is making offensive comments or acting in a way that could reflect badly on your business, it's best to know about it sooner rather than later. Of course, some people make it easy. The annals of internet history are littered with stories of people who were sacked because they forgot they were Facebook friends with their boss.
The kind of training you'll need to provide here is probably best lead by HR as it'll need to be in line with company policies. It's also a fine balancing act between protecting your business reputation and preventing your employees from posting anything vaguely interesting.
Expos
Personally, I love business expos. I get to wander round chatting to people and they're also an excellent source of free stationery. However, I say this as someone who has never had to spend an entire day standing at a stall. Engaging with potentially hundreds of people to create the right first impression over the course of a day takes stamina.
You might think that it's just a matter of sending the right people. However, even your most loquacious employees might need help. An expo is no different from any other marketing platform in that your message needs to focus on your customer. A monologue about your services isn't going to help anyone. I'd suggest that a workshop style briefing session would be the ideal pre-expo training. Firstly, the team develop questions to get visitors talking. Then they think about potential answers and how your services would be of benefit. Your staff sound knowledgeable and visitors get to hear about stuff they're actually interested in.
Blogging
Depending on your business you might already have members of your team writing articles for various platforms. This may have lead you to believe that you don't need to blog. The truth is that they're not exactly the same thing. (For more on why, read this.)
Blogging is one of the most effective ways of humanising your business. People often see corporate businesses as remote and think that you might blind them with science. A business blog can, on one level, demonstrate your expertise if you let the marketing team do it. However, if you delegate some of the blogging to employees you get a unique perspective each time. It shows your customers that you're approachable and not just a corporate stone edifice.
If your teams (even your marketing team) have never blogged before, there are some great workshops available that will take you through the basics from choosing topics to editing. It probably won't surprise you to learn that I offer one and will bring it to you – sign up using the form below to find out more.
However you market your business it's always worth getting your employees involved by offering them the right training support.
Further reading
Even your marketing team might need training – these social media horrors were created by professionals.
A more comprehensive expo survival guide
Finally, for details of my training sessions, sign up to my mailing list here.