Why should you use a travel agent when you can book everything so easily yourself online?
I can tell you several reasons why!
An Independent Travel Agent can help you find your ideal holiday
Using an Independent Travel Agent is a valuable resource and can save you so much time, and we all know how precious our time is.
We are experts in our field, can give you personal recommendations due to being well-travelled, and can help you with unexpected situations should they arise.
When you are looking for a holiday, it can be overwhelming as there are so many choices out there, and you may not know where to start. If you like to travel but spend all day at a computer, the last thing you are going to want to do is spend hours trawling the internet trying to find the best deal. The thing I hear the most from my clients is, " I hate looking for holidays! "
This is where I come in. I can do all the research for you and find hotels and attractions that suit your budget and taste. I can find deals from my many suppliers that are only available to people in the travel industry. I am ABTA and ATOL protected, and you can check my reviews on Google, Facebook and LinkedIn.
My service is personal and flexible
I am a home-based travel agent, and I like to be accessible and personable. I like to build a relationship with my clients. You choose how you would like to communicate with me, whether by email, phone, WhatsApp or meeting locally for a coffee and a chat.
I don't charge a fee; I earn commission directly from our travel partners upon booking. For example, if I booked your holiday through Jet2 or EasyJet, they would pay me a commission. You would have paid exactly the same as if you had booked it yourself online, but you have me for support. And you are supporting a small business.
I look after my clients before, during and after the trip. I can check-in for you and print your boarding passes, or you can do this yourself if you prefer. I can recommend places to visit or maybe avoid. If there are any changes to your flights or itinerary, I will be able to support you with this.
Whether it's a family holiday to Greece or a solo tour of India, I will be able to help.
How you can get started
Before contacting your travel agent, it would be a good idea to have some information ready to give them. An idea of where you would like to go, a maximum flight time, and the airports you are willing to travel from? How many nights would you like to stay, and on what board basis? Do you want to be near a beach and local amenities, or are you happy sitting by the pool with a book and a cocktail? Are you willing to pay extra for a sea view and/or a private transfer? What is the minimum star rating you want your hotel to be? The most crucial piece of information is your budget. This is key as everyone's idea of a 'bargain' is different, and it needs to be realistic to avoid disappointment.
So the next time you are thinking about booking your holiday, please consider using an Independent Travel Agent.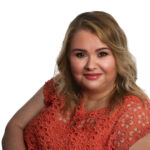 Find out more:
https://www.lynnepagetravel.co.uk
https://www.facebook.com/LynnePTravel
https://www.linkedin.com/in/lynnepagetravel