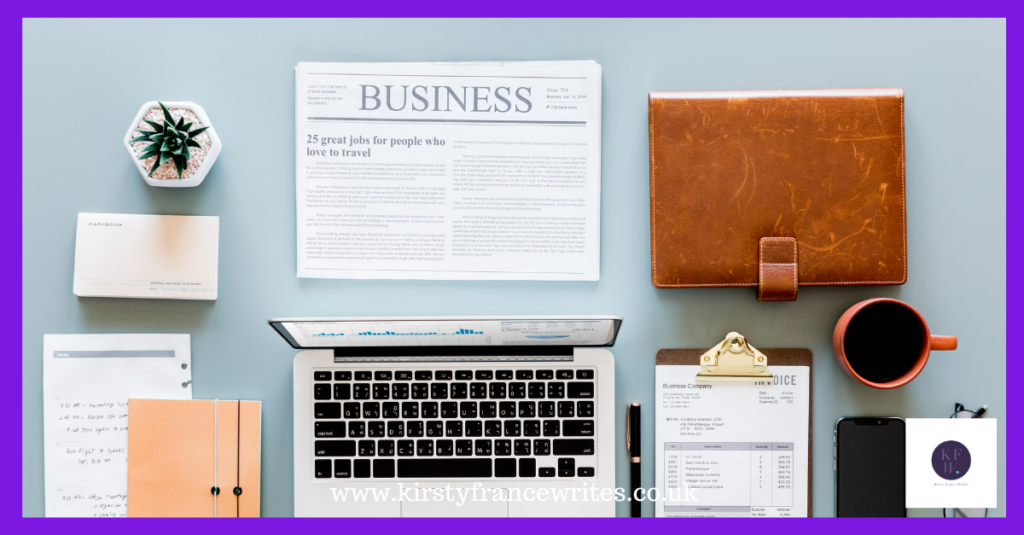 You might associate the word 'headline' with a newspaper or online article, but you use them everywhere in your marketing. They're the title of your blog posts, the subject line in your emails and even your social media posts have a line at the top that's the first thing your readers will see. Good headlines can determine whether your marketing hits the spot with your audience. Read on to find out why…
Headlines catch people's attention
OK, this is the most obvious reason for creating good headlines. They're designed to intrigue potential readers so that they want to know more. That could be because you're offering the solution to a problem or because you've teased some juicy secret they must know about. It makes them look twice and tempts them to read the rest.
I have one important caveat – a good headline isn't misleading. This brings me to…
Good headlines let your readers know what to expect
Clickbait may work for some businesses, but small businesses like ours need to build trust. A clear headline that lets your reader know what they'll get from your content helps you do that. It also allows your audience to decide whether it's worth their time. That way, when they click through, they know that you're providing tips or advice they can use.
Even if people don't read the whole post, it gives them a clear impression of what you do and what your business offers.
They can express a particular mindset
Have you ever stood and looked at a newspaper and magazine display in a shop? Each publication could be talking about the same subject or news story, but they all do it differently. The headlines they use help you understand their political viewpoint or the issues they care about.
Your headlines can do the same; they can help you attract customers with a similar worldview to you or tell them something about your personality, so they'll know whether you're their kind of person.
Headlines are great for SEO
Headlines work to boost your search engine rankings in two different ways. Firstly, the fact that you have a headline tells Google that your content is well-organised and likely to be helpful.
Secondly, you can include keywords in your headlines. Then, when search engines look at your site, they can immediately tell what your subject is. That means when someone asks a question with your keywords, they know your content is relevant to that search.
Good headlines = more clicks
When you create marketing, you want people to read it, and a good headline encourages them to do that. That doesn't just apply to content you created to educate your audience. It can help you to get new sign-ups to your email list and more sales. A headline can make it clear that you're selling something and give your audience insight into the benefits of your product or service so they click through to find out more and ultimately buy from you.
Do you want to grab your audiences' attention and create content that speaks your customers' language? I can help with that. If you'd like a chat to find out how it works, you can book a call here.
You can also sign up to receive monthly emails packed with useful content writing and marketing tips using the form below.