Do you need to update your website, write a regular blog or finally start sending emails to your subscribers? Maybe there's something else you'd love to achieve in your business – if only you could find the right words.
Whatever your project, I can help. I get to know you and your business so that whatever I write for you showcases your personality and lets your audience know what your business is all about.
Best of all, my services are tailored to you and your audience, so that you can reach your customers wherever they are. Read on to find out what's on offer.
Project work
If you have your day to day marketing covered most of the time, you probably don't want the hassle of employing someone to do it for you. My services are here to help when you need some extra support. That could be with day to day tasks when you're rushed off your feet or bigger projects. Click here to find out how I can help you with all of these:
Website content (for a whole new site or updating what you already have)
Magazine articles (to make the most of your PR opportunities)
Blog content (when you haven't got time to write it yourself)
Polishing and re-purposing existing content (to make everything go further)
Blog writing packages
I offer a range of blog writing packages to give you consistency and predictability in your content marketing. If you'd like to know more about those, click here.
Workshops and training
Do you know what you want to achieve but need some support to implement it? My blogging workshops are designed to help you develop a plan to get your blog off to a flying start. I can also come to you to deliver a tailored workshop to your team. If you'd prefer one to one training to answer your content questions, that's available too.
Find out more by visiting my workshops and training page.
If you need to connect with your customers and bring your expertise to a wider audience, get in touch.
Are you new to this content marketing lark and want to learn how to create your own? I have eBooks to help you: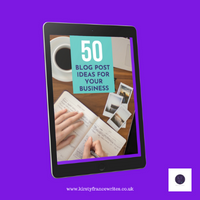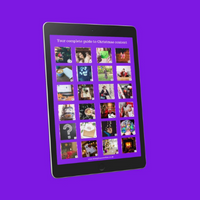 Would you rather get to know me a bit before you commit? Sign up to my mailing list for blogging hints and tips straight to your inbox every month. I hate spam (long-term vegetarian) and I will never share your details with anyone else.