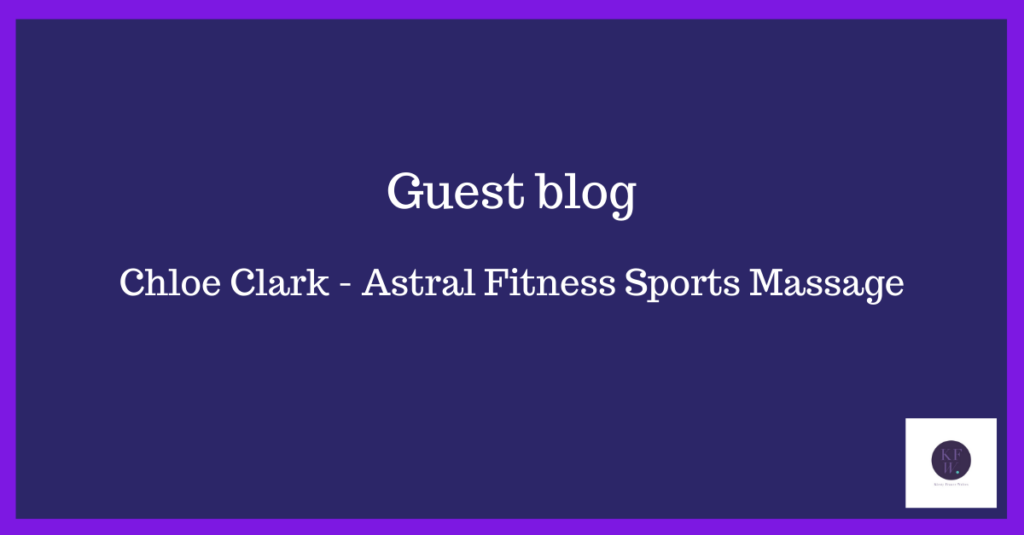 Hello and welcome to my guest blog for Kirsty France.
My name is Chloe Clark, and I am the director at Astral Fitness Sports Massage based in Hinckley. You can find out more about me at www.astralfitness.co.uk .
I specialise in using the hands-on art of Sports Massage to solve desk working related acute and chronic aches and pains in your neck, shoulders, back, and hips. I often help solve issues with other muscles too.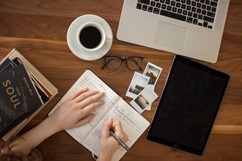 Desk Ergonomics
Is your desk set up well for you to sit in an unrestricted way? Do you have one main screen set up well, and a secondary screen or laptop that you frequently look at? It is very important that you set yourself up well for both screens and have a swivel chair so that you can move your whole body to look at each screen rather than twisting your neck. Look at the guide below;
Office ergonomics: Your how-to guide – Mayo Clinic
If you can install a standing desk for your work, it will be a game changer not only for your body, but for your brain as well. Your brain operates more efficiently with a better blood flow around the whole body, which, you guessed it, happens when standing and moving about while working.
Stretching
Have you ever had a bit of a stretch at your desk and felt immediately better? But maybe you're not sure if you're stretching in a good way or if it's doing any good? If it feels good- keep doing it. Stretching is a valuable tool to utilise several times a day to prevent aches and pains setting into your body and causing a longer-term issue. If you don't stretch at your desk and want to know what to do, visit the below article by BUPA.
Desk stretches to ease aches and pains (bupa.co.uk)
Regular Movement
Regular movement is vital to having a healthy day at your desk. This could mean getting up and moving to get a drink once an hour, or simply standing and making more of your stretching time each day. If you work alone this is easy enough, and if you're in an office you might get some stares! Start the trend of regular stretching, your colleagues will thank you for it.
Exercise
Your body needs movement for optimum health, it is not a losing battle if you've got eight hours a day at a desk ahead of you. Any exercise can and will go a long way to keeping you able to work and play in a healthy and pain free manner.
If you don't exercise regularly, start with something small, five minutes a day is enough to get started.
Try Yoga With Adriene – YouTube , she has hundreds of free videos available for complete beginners as well as the more advanced yogi. Keep a mat close to hand and fit it in during your day if you work from home.
Go for a brisk walk at lunchtime, my favourite of all exercise, and the simplest and easiest way to get started.
Self-Care
Walking in the countryside, a spa day, swimming, indulging in a hobby, getting a massage… the list is endless when it comes to self-care, but it should be something just for you, to allow you time to reset away from your desk so that you can return to it refreshed. This is also true if you run your business from your phone or tablet and often sit on a sofa!
Thank you for taking time to read my guest blog today. If you are struggling to get any of the above to work and need a little extra help, please do get in touch with me, Chloe, for an appointment at www.astralfitness.co.uk
Thank and have a great festive season!
Chloe Clark
Astral Fitness Sports Massage