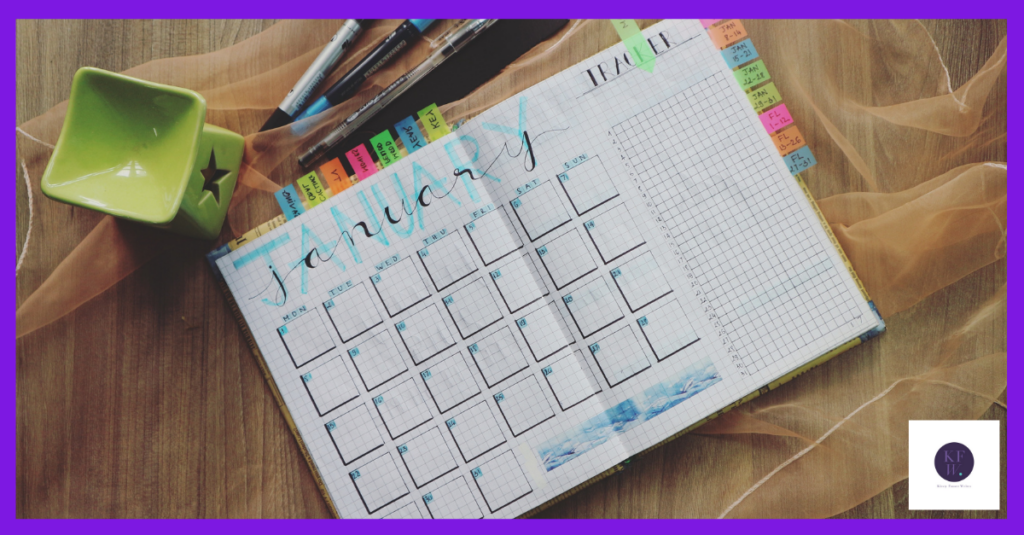 When the Christmas scramble is over it's time to turn your attention to a shiny new year. (If you're really organised the best time to plan for the new year is before your Christmas marketing even starts.) If you plan your marketing on the hoof and never feel as if you're quite on top of it, I'm here to help. Here are my 4 easy steps to help you plan your marketing for 2022.
Map your services to subject areas
This might sound like I'm stating the bleeding obvious, but your content needs to talk about stuff you want to sell. The key is to cover relevant topics in a way that shows your expertise but also lets your customers know that you understand them. You can keep things really broad at this stage and come up with general subject areas. For me, this part of the plan includes blogging, website copy and content marketing. Once you've come up with those, start to think about the challenges that your customers face that you can help with. Shifting your focus to the things that your audience care about will help you to come up with topics. Which brings me to…
Break the big ideas down into smaller topics
Within every big subject area there will be loads of smaller subjects. If you're a beauty therapist one of your key areas might be skincare. Your audience will have different needs depending on their skin type, individual problems or even the time of year. Break them all down into the smallest topics you can think of. If you're writing content for December your customers might be looking for Christmas gift ideas, ways to protect their skin in the colder weather or how to look after their skin during Christmas party season when they're wearing make up more often. The narrower your topic, the more likely it is to be useful to your audience.
Choose a monthly focus
Marketing is pointless if it isn't consistent. (You've probably heard me say that before.) We learn by repetition and studies suggest that someone needs to see your message at least 7 times before it sinks in. When you choose a monthly focus for your marketing it means that every piece of content sends the same core message. Even if your followers don't see everything you share, the message sinks in and they understand what you offer. It also makes it easier for you to plan your marketing each month because everything comes back to the same central focus. It also means that you can use my next tip much more easily.
Repurpose your blog
A blog is a wonderful piece of content because it's endlessly reusable. You can take each blog post and break it down into individual tips to share on social media. You can use each tip more than once, creating different types of content. That could include image posts, stories, Reels or other kinds of video just for starters. Look at your analytics to work out what your audience likes and try out new things to see what reaction you get. It saves you time because you don't have to constantly plan new marketing content or write new words for each individual post. Don't worry about repeating yourself because no-one sees everything you share.
Would you like to create a new marketing plan and brand-new content? I can help with that. Just click here to book your no obligation chat.