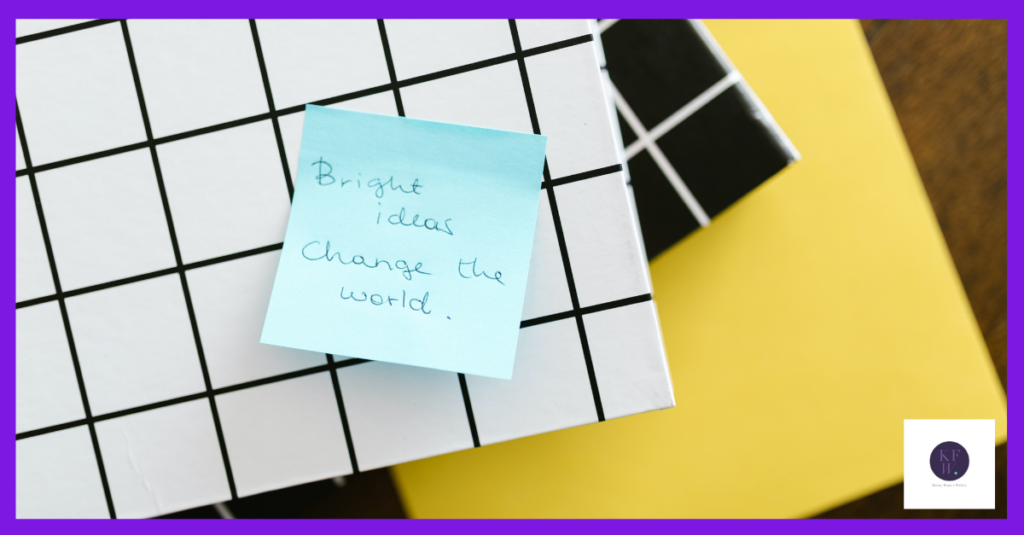 "A dream is just a dream. A goal is a dream with a plan and a deadline." ~ Harvey Mackay
I like this quote for its optimism; you can dream, but you only get somewhere when you make a plan and hold yourself accountable for each step. If you've planned your goals for the next 12 months, your next step will be creating a marketing plan to help you hit them.
The question is, does your marketing content align with your targets? When you match your marketing to your business goals, you're more likely to achieve them. Here's my guide to the types of content that will help you at each stage of the customer journey.
Brand awareness
To grow a business, you need to make sure that people have a) heard of you and b) understand what you do. SEO plays a big part here; it lets people find you via keywords that describe your business. Personality-filled, shareable blogs and social media posts will help you to reach more people and stay at the front of their minds.
It's also worth creating guest posts for other sites and collaborating with other businesses. My favourite local café hosts workshops and shopping events, and it helps everyone involved grow their brand awareness.
Engagement
This is the stage where you want people to move from knowing who you are to having a conversation so they can decide whether they like you. Asking conversation-starting questions works well here. You can do this in your blog, on social media posts or ask for interaction on your Stories. You can also invite viewers to ask their questions on live videos.
People are more likely to buy things that their friends like, so ask people to post pictures of themselves with your products.
Lead generation
Lead generation is just a fancy term for encouraging them to opt into a closer relationship where they hear from you more often and start thinking about buying. Asking people to sign up for your email list is an excellent first step, as you can send them an email series that shares everything they may not have known about your business before. You can offer a helpful freebie, such as a checklist, eBook, video tutorial or a free trial to encourage them to sign up. Sharing case studies on your website and social media can help as they show your results.
Sales
Small business owners often struggle with this, but selling doesn't have to mean pressuring someone into buying. All the work you've done to build a relationship means that your audience knows how you can help them; they just need to take the next step.
Sales content needs to take away any doubts people might have. They might need to understand the process or get more details about the product before they buy. Use your content to talk about the benefits and your process, and include technical information as bullet points in your product descriptions. Sharing reviews and case studies lets them see that you've delivered for others.
One final thing. Don't forget to follow up after the sale to help them get the best out of what they've bought. Offering hints, tips, or extra support maintains the relationship and makes you memorable.
Do you want to match your marketing to your business goals? I can help with that. I create content that speaks your customers' language. Book a call to find out how it works.
You can also sign up to receive monthly emails packed with useful content writing and marketing tips using the form below.