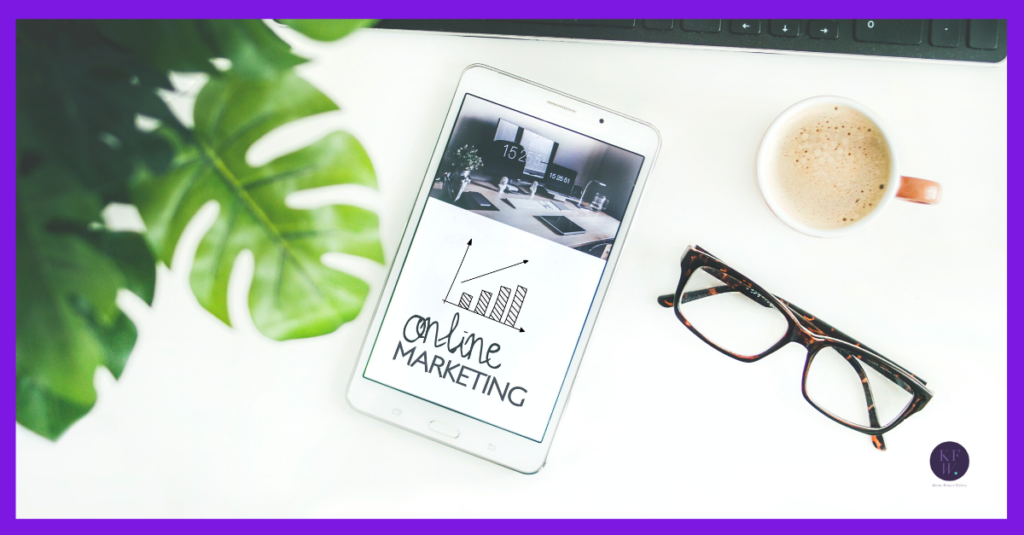 One of the biggest challenges a lot of us face as small business owners is knowing where to spend money. You might have some cash to invest in essential resources. Maybe your business depends on buying stock or equipment. But when it comes to marketing the choices can get a bit trickier. Do you pay someone to do it for you or buy some tools and take the DIY option? If there's a free and a paid option which is worth having? (I'll be talking about that one in another post.)
I take the view that it's always worth doing your own marketing to start with, so you can get a feel for what works. Here are some of my favourite marketing tools to get you started.
Creating graphics
Great images will help your posts stand out on social media as well as making your website look good. I use Canva to put my brand colours and logo on my images as well as creating quotes, memes and all manner of other stuff. The free version is fab and there's a premium option if you need more features.
It's worth paying for your own photos but I supplement mine with copyright free images from Pexels and Unsplash.
Email marketing tools
I'm with Mailchimp, even though the recent changes mean that some of the features that used to be free to new subscribers aren't any more. I've heard a lot of recommendations for Mailerlite's free account and also for Active Campaign as a paid option.
When you choose, look at the advanced features too. You might not need them yet but it's much easier to move to a paid version of something you already know than to shift to a whole new platform further down the line.
Know your numbers
You might not think of analytics platforms as marketing tools, but they are. Being able to see where your customers and enquiries are coming from means that you can focus your marketing there. You can track which pages get the most traffic and what people visited on their way to your contact page. Your business social media accounts have their own analytics functions to tell you which posts were the most popular.
Of course, this doesn't rule out the possibility that you get a message from someone who hasn't interacted at all, but it's still a good guide.
Planning and scheduling
Planning your marketing stops you from winging it and creating social media posts in a panic. I have a marketing planner from The Girls Mean Business where I can map out what I'm promoting at any given time and what posts I'm going to create to tell people about it. Then I tick each post off when I've created and scheduled it.
Ah yes, scheduling. Scheduling platforms are great marketing tools as they allow you to spend a few hours creating posts to go out later. Then you know it's all done and you can move on to something else. I use the inbuilt Facebook scheduler and Hootsuite for everything else.
Get some help
There is tons of information out there to teach you how to market your business. It ranges from completely free to really expensive, with the cost often depending on how much the person selling it does for you. Free is great but you might have to spend time wading through information that doesn't help you that much before you find something useful.
Alternatively, you might want to buy a book or sign up for a course that organises the information for you and offers a bit of support as well. That way you spend less time searching and more getting organised.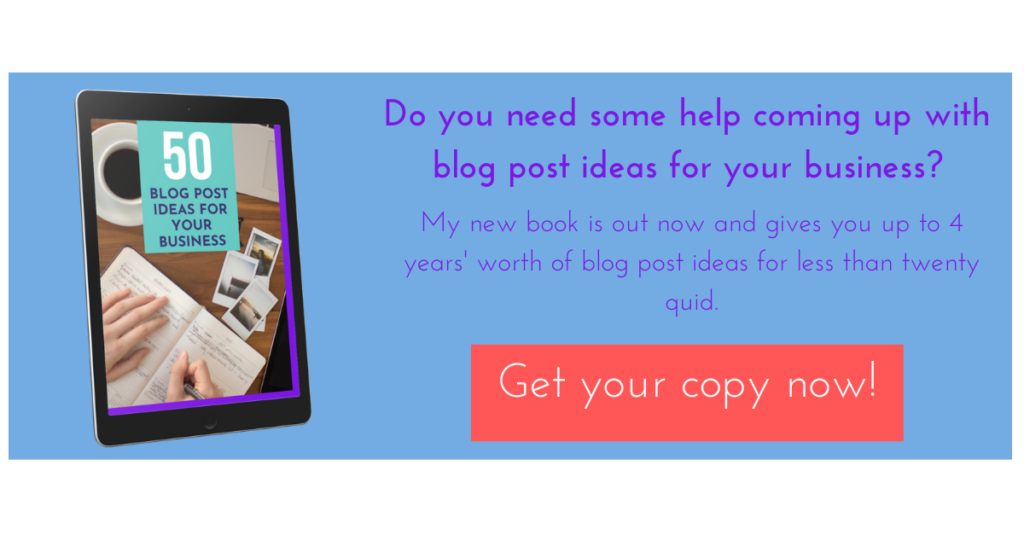 Further reading
There are loads of useful marketing tools out there – this great blog from Hubspot has a few more.
For more on knowing your numbers read this.