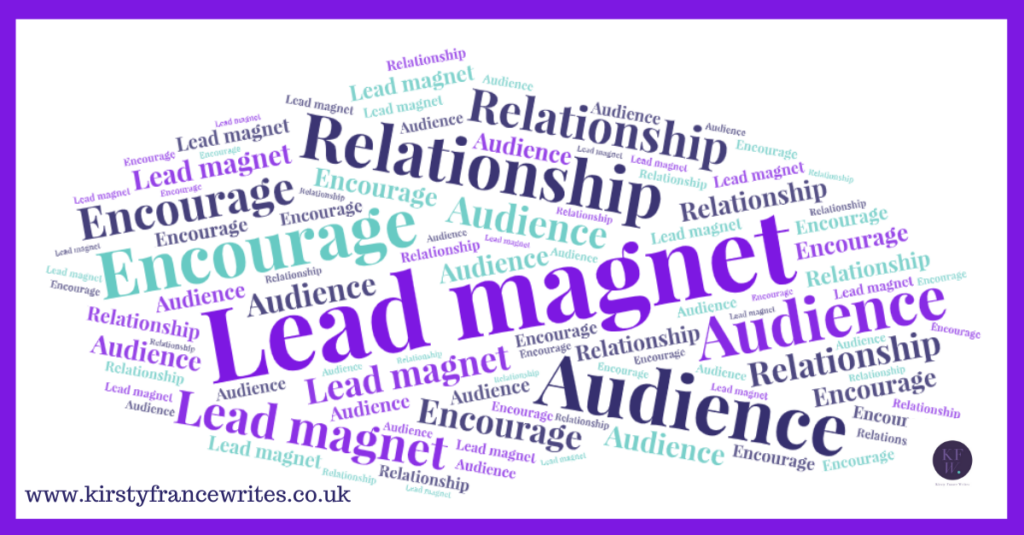 Building a relationship with your audience means encouraging them to take a step closer to buying from you. How can you do that? With a lead magnet. Read on to learn more about lead magnets and what they can do for your business.
What are lead magnets?
As the name suggests, lead magnets are a way to attract your ideal customers to your business. Your content marketing helps your audience get to know you and what you do. A lead magnet takes it a step further by persuading people to give you their email addresses in exchange for something they want. That means you aren't at the mercy of a social media algorithm anymore; you can talk to your customer via their inbox.
Keeping you at the front of your customer's mind
You might think email marketing has had its day, but it hasn't. If you send marketing emails regularly, you'll stay at the front of your customers' minds by reminding them what you do. Then when they're ready to buy, they'll remember you. If you get to know your customers, you could even tailor your emails to arrive when they're thinking about that very thing. Your lead magnet could do the same job if it's something your customer looks at or refers to regularly.
Offer your audience something useful
One of the most important things about good lead magnets is that they offer your audience something valuable. This helps your business in two different ways. Firstly, it allows you to qualify your leads. If your lead magnet is specific enough, it'll only appeal to people who might eventually buy from you. Secondly, it helps your audience to understand how you can help them by offering them a sneak preview of the results they could get if they worked with you or bought your product.
Encourage people to try your product
If you have a product-based business, your lead magnet could be a free or low-cost sample. Your potential customers might hesitate because they're reluctant to spend money and take a risk. By offering them something free or asking them to pay a small amount on P&P, you encourage them to take a chance.
This approach doesn't just apply to physical products. Many software services offer a free trial so that you can try it out for yourself.
Lead magnets help you share information
If you have a service-based business, you can't necessarily send someone a free sample of your service. I could write you an opening paragraph for your blog, but it wouldn't get you very far. So instead, you can create lead magnets with hints and tips that help your audience to take a DIY approach. Helping your audience with your lead magnets shows them your expertise and builds trust. Then, when they're ready to work with someone, they'll remember you and how you helped them.
You can also follow up on your lead magnet with emails that teach them more about your services and how you work.
Do you want to grab your audience's attention with a great lead magnet? I can help with that. If you'd like a chat to find out how it works, you can book a call here.
You can also sign up to receive monthly emails packed with useful content writing and marketing tips using the form below.