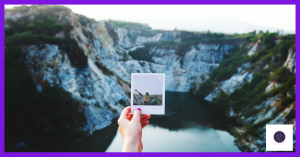 We all know about destination guides.  I've got a shelf full, mostly from Lonely Planet or Rough Guides.  They used to be my main source of information, as they combined information about great places to stay with helpful background on the place itself.  I'd only head for a traditional travel agent's printed brochures if I wanted to research hotels and prices for a package tour.
There are still travel customers who want to head somewhere sunny with a decent pool.  However, there are increasing numbers of people who want to experience the local culture so are looking for a bit more added value before they book.  That's where good destination guides can be incredibly helpful.  Whilst you might not want to give a 'warts and all' account, you can give your customers a feel for the place before they travel.
How do destination guides help with marketing?
When I travel, I'm not just looking to flop by the pool.  For one thing, I have small children.  Chance would be a fine thing.  A destination catches my eye by having something interesting that I want to see.  I went to Argentina because I wanted to see Iguazu Falls and the Perito Moreno glacier.  New Zealand hooked me with the glow worm caves and dolphins.
Good destination guides highlight the things that are worth seeing and can throw in a few surprises too.  They help you connect with your audience in a few different ways.  Someone who's been thinking about their next holiday to a particular destination might notice your download link on Facebook and want to find out more.  Write a post highlighting how great a country is for a particular interest and those people will find you.