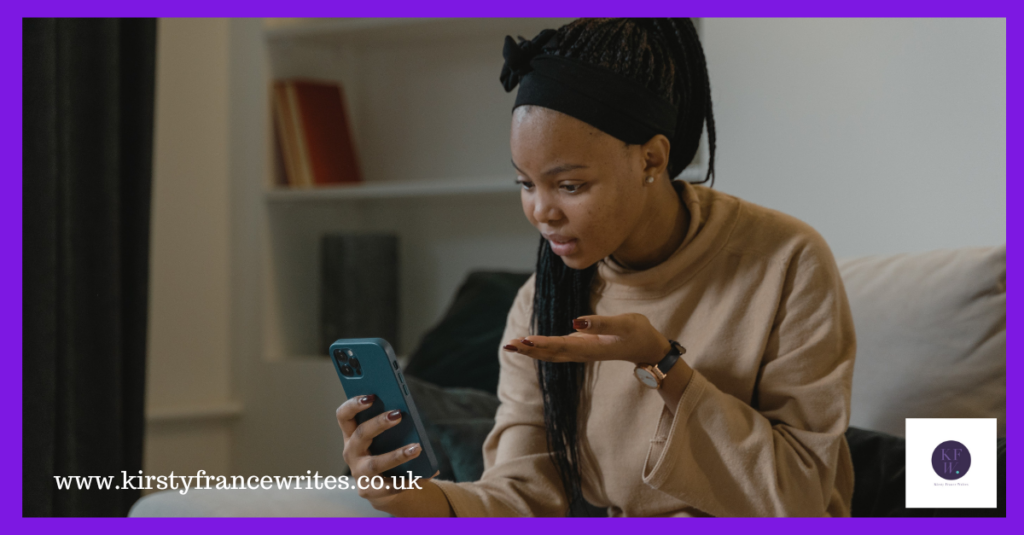 Have you spent time building a following on social media only to find it hasn't translated into paying customers? It's more common than you think.
Read on for some ways to tailor your content to encourage your audience to buy, and don't forget that these can work offline too. As long as you make it personal, contacting your networking contacts with information on your services is OK.
Think about what products and services they need
People will only buy things they value, so your marketing needs to show them how they'll benefit from using your product or service. Basically, what's in it for them? How do you help them achieve something meaningful, whether getting their baby to sleep or buying a great birthday present? We talk about pain points in marketing, but it doesn't have to be painful. Tell people about the ways you help them have fun too.
Understanding your audience can also help you (create new products and services. – https://www.kirstyfrancewrites.co.uk/digital-products/)
Ask questions and build a relationship
Helping your audience get to know you is a vital part of marketing, but it's even better when it's a two-way thing. Asking them questions and starting a conversation helps them to feel part of something bigger, where hearing from you makes people happy. I feel like this every time I walk into my favourite café, which is why I keep going back. How can you create that (or keep it going) online too?
Use email marketing
Good marketing emails feel like a message from a friend. While you don't want to send your potential customers all your gossip, you can tell them what you're up to and ask them if they're enjoying the summer, looking forward to Christmas or whatever's appropriate at the time.
Emails like this are a powerful tool for turning people into customers as you can create a valuable lead magnet, talk about a subject they care about and then mention a product or service that will help.
Share case studies and testimonials
One of the biggest stumbling blocks between you and a new customer is that they don't know what to expect. They don't get in touch because they don't understand how the process works or what results they might get. You can write blogs and social media posts explaining things, but case studies are even better. Case studies show people how you've worked with other clients and what the results were.
Testimonials also let your audience hear from happy customers in their own words.
Create a strong CTA
Have you ever read a social media post about a new product or service and thought it sounded great but had no idea how to buy or get in touch to book an appointment? A good call to action lets people know what to do next. That might be sending you a message to book an appointment or giving them a link to your scheduling software or a specific product. However you want people to contact you, make sure it's obvious in your marketing.
If you want to create content that will turn followers into customers, I can help.  I'll write blogs, posts and emails to engage your audience and encourage them to buy. If you'd like a chat to find out how it works, you can book a call here.
If you're planning your Christmas marketing, sign up for my mailing list here for hints and tips to help you create your Christmas campaign. You can also sign up to receive my monthly emails packed with helpful content writing and marketing tips using the form below.