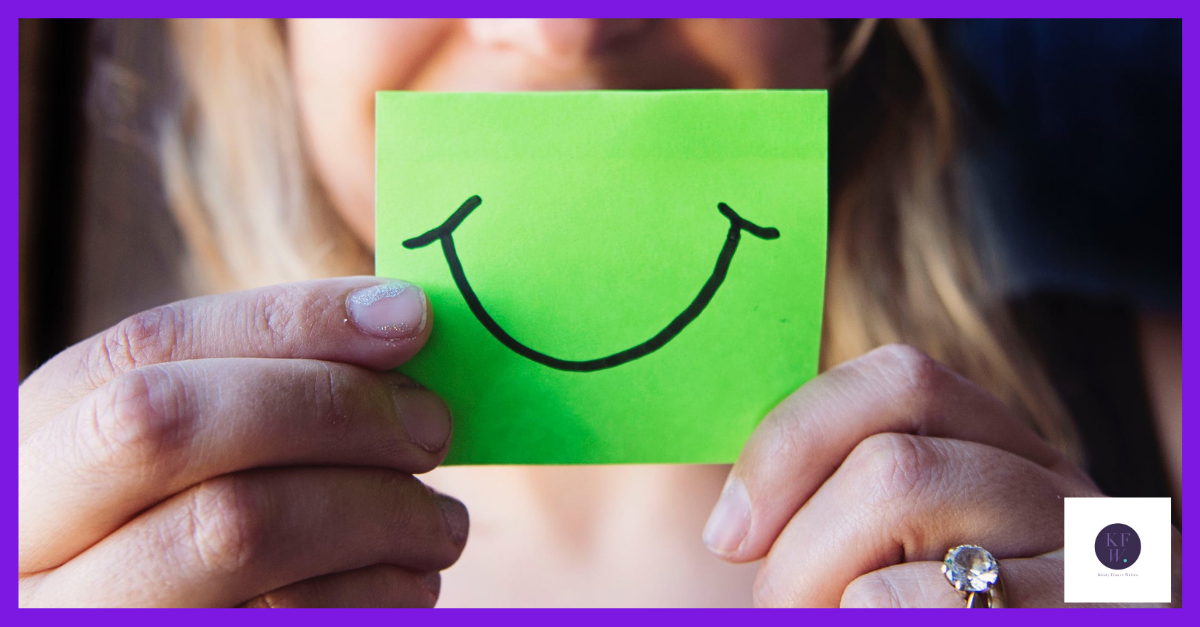 I'm going to say something that might make you go a bit twitchy. When you're marketing your business you need to decide who you want to target then focus on them. It sounds fairly logical, doesn't it? Yet small business owners everywhere get very nervous when they hear it. They say things like 'but I might make someone feel excluded', 'what if I lose a customer because they don't think it's for them?' or 'but I can sell to anyone'. I understand the worry. As small business owners we need to work hard to attract new customers and build trust. The idea of putting people off just seems counterintuitive. However there's another important factor to consider. We have limited time so we need to spend it wisely. When you get to know your customer you can do just that.
You can't market to everyone
A lot of people get hung up on the idea that they can sell to anyone. Mainly because it's true. You can sell to whoever you like, but it doesn't mean you should market to everyone. The main issue with 'everyone' marketing is that it doesn't actually speak to anyone. It just sounds bland, generic and boring.
Good marketing tells people that you can solve their problem or provide something that makes their life better. It gives them a lightbulb moment because they've finally found someone who not only understands their challenges, they have the solution as well. Potentially it can also have them knocking your door down begging you to take their money. When you get to know your customer you're not excluding anyone, you're just focusing on the people who really need you.
Know your customer
How do you get to know your customer? If you've got a few already that can make it easier. The product or service that you offer makes a difference too. Think about who you work with now, or who your repeat customers are. Are they male, female, old or young? Are they at a particular stage in their life where they need what you offer? You can also think about who you love working with. The customers who come back time after time because they love the service or the quality of your work. Are there any common features?
It also helps to think about what challenges you can help with, or what your customers aspire to. It helps to focus on what's happening in their life generally. This can really help when you're talking about something your customers may not have thought about before. For example, maybe you want to encourage people in their 40s or 50s to make a will. They might think they're too young but they'll almost certainly have something that they want to protect. Think about what those things are and your marketing will be much more effective.
Get to the details
Hopefully you're starting to get a bit of insight into who your target audience are likely to be. You've probably got some idea about their gender and what age bracket they're in. Depending on your business you might also have worked out a bit about their lifestyle, for example their income level, whether they're homeowners or have children. Next, you need to think about the details.
I'm not a big believer in creating an overly specific profile for your ideal customer. By that I mean the sort of thing that says 'my ideal customer is called Sophie, she's 25, works in a shop and only drinks green tea.' If that works for you, great, but it's just a bit too detailed for me. However, there's a lot to be said for working out what types of things your audience are interested in. Do they love fine dining or do they prefer takeaways? Out every weekend or in their pyjamas by 8pm? Who do they follow on social media? Is their parenting style #soblessed or #fml? (if you don't already know what that stands for I'm not telling you…). Knowing all of this helps you to talk to your audience using language they can relate to which makes them more likely to trust you.
Do you need some help and inspiration for your blogs and social media posts? When you sign up to my mailing list you'll receive a free copy of my eBook 'Stop hiding your business! 5 ways to be seen online'. You can unsubscribe whenever you like and I won't share your information with anyone else.