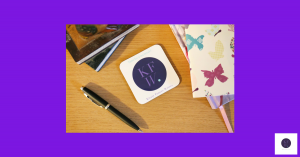 At the risk of repeating myself ad nauseum, I decided to make spring resolutions this year instead of inflicting further misery at New Year.   In case you're wondering what on earth I'm talking about, you can catch up with the rest of this series of blogs here, here and here.
My business goal is the most challenging because it doesn't rest solely in my hands.  I can talk to as many prospective new clients as I want but they need to decide that they want to work with me.  When you're hiring a writer it's certainly true that your personalities need to be a good fit.  I haven't worked for anyone I've actively disliked but there have been occasions where I'm working for someone against my better judgment.  The words start to feel forced and that's never a good thing.
I'm aiming to sign up five new retainer clients by the end of the year.  The best thing I can do to achieve that is to focus my marketing in the right places.