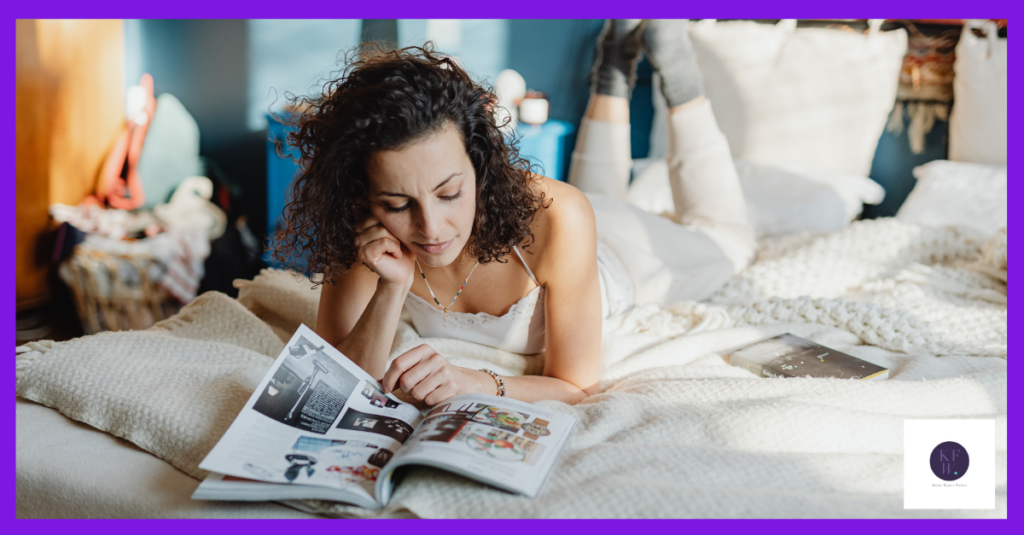 When you create marketing content for your business you're aiming to show your future customers how each product or service will help them. You'll do that in different ways, whether you're writing content to build your relationship or copy to convince your audience to buy now. Talking about transformation and how your products and services bring it about helps your audience see the benefits in action. It's like a before and after weight loss picture with feelings.
Here's how it works in practice.
The before
This is often the bit your audience will identify with most. Sometimes it works visually, particularly if you help your customers to achieve a physical transformation. At other times it doesn't because you need to show that you understand how they feel. Your 'before' could be a feeling, like mum guilt, depression, or worry. Use those feelings as your starting point and talk about them in your marketing.
The after
Now comes the part where you show your audience where they could be with your help. You can do this in a blog post, offering general advice to help them see the benefits of your products or approach. This could be something like "why you need to hire a professional will writer" or "how accounting software saves you time". You can also offer tips that will give people a practical taster that your advice works and put them into free downloads to encourage sign-ups to your email list.
The most powerful pieces of content are things like client testimonials and case studies that show your real-world results.
How talking about transformation works
The idea of talking about transformation might seem a bit obvious; you show your customers the before and after and it convinces them to buy. The thing is, it goes deeper than that. Human beings have always used stories to form communities. You're telling someone a story when you talk them through a transformation. You're also showing them that you understand. You stop being a business that wants to sell them something and become another person who knows what it's like to be drowning in paperwork or how important it is to buy your mum a great Christmas present.
Two types of transformation
There are two ways that you can change someone's life; you can make a physical difference and an emotional one. Good marketing content uses both.
Physical
When you've helped someone to achieve physical change, it could be outwardly obvious. That's where those before and after photos come into play because you can show how much more toned someone is or improvements in their skin. You might not always be able to spot the difference by looking at them. Maybe you've saved someone time, helped them get more organised or to achieve a goal that's only obvious to them. That's where you need to start writing about it.
Emotional
Showing a practical transformation is great, but it only works if the person seeing it has an emotional response too. You might look at before and after photos and shrug because it's irrelevant to you. Talking about the feelings that go with the transformation is what motivates people to take action. Get them to imagine what it would be like to feel healthier or less stressed. Show them that they can feel more confident in their parenting skills. That's the stuff that motivates someone to make a change.
Do you need to start talking about transformation in your marketing? I can help with that. Book a call here and let's have a chat.
Alternatively, if you'd like writing and marketing hints and tips straight to your inbox every month, sign up using the form below. I don't do spam and you can unsubscribe whenever you like. You'll also get a copy of my free guide with 5 easy content marketing tips to help your future customers find you online as a thanks from me!