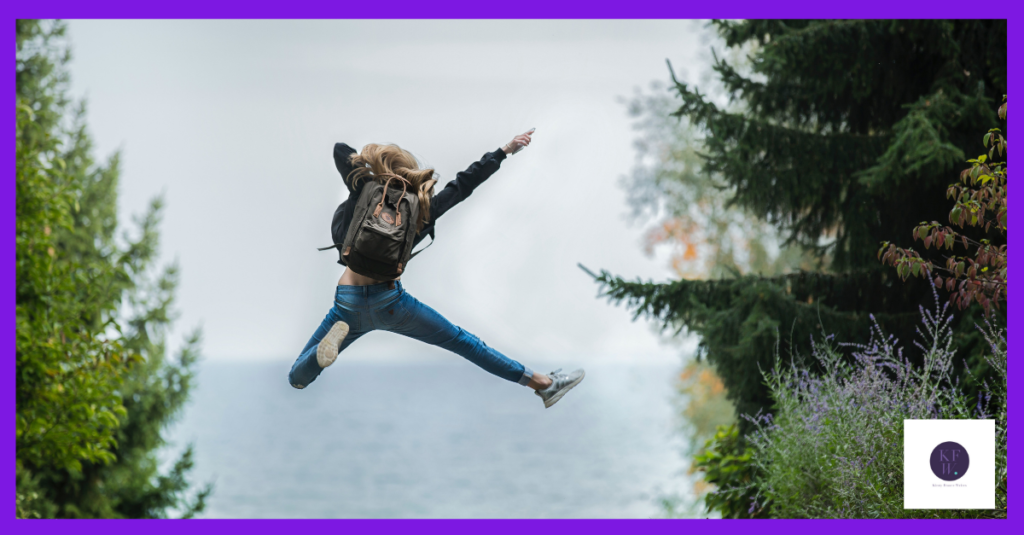 In the midst of all the lockdowns there's a theme that I keep seeing. The one thing that everyone seems to have struggled with at some point is not having anything to look forward to. There's been a huge emphasis on learning to live in the moment because that's all we can do. It's a great idea – if you're constantly looking back or planning for the future are you really living? At the same time, studies have shown that anticipation can be even more pleasurable than reward. I think it's why I love crime fiction so much. I know there's going to be a resolution and can spend a whole book looking forward to it. My main frustration at the moment is not knowing when change is going to happen. All I can do right now is to think about the things I'm looking forward to getting back to. Lots of us are thinking about the lockdown changes that are worth keeping. I've started thinking about the things I can't wait to add back in. Here's my list of things I'm looking forward to. What's on yours?
Hugs
Yep, I'm a hugger. Even socially distanced meet ups were hard because I just wanted to run over and hug people. I know I'm lucky because I live with people I love and my kids are huggers too. Thing is, I'm looking forward to having a bit of variety again. There are some absolutely amazing people in my life that I haven't hugged in nearly a year. I'm really looking forward to having that again. Just an advance warning – it might get awkward. Sorry about that.
Rugby
I'm a massive rugby fan and Leicester Tigers season ticket holder. Watching them with my friends has been a massive part of my life for the last 20 years. I my rugby family, some of whom I met on the terrace. We've bonded over drinking, cake and trips to matches from Twickenham to Rome. There's nothing quite like the atmosphere at a live game. That said, when England won the World Cup in 2003 I was in the bar at the Tigers ground, standing on a chair and cheering my head off. I'm looking forward to having that back.
New entertainment
TV box sets and new films on Netflix has kept a lot of us sane through lockdown. We've had virtual tours of museums and galleries. Truth is, I'm missing the sense of occasion that comes with a proper outing. I'm looking forward to heading to the cinema, getting my popcorn and settling in as the house lights go down. My kids will probably want to see the new Spiderman movie (who am I kidding, I can't wait either). Plus, they've got to release the new Bond eventually – haven't they?!
Pottering about
If you'd told me the rules of lockdown a year ago, I'd have made a few solid predictions about things I'd miss. Simply pottering wouldn't have been one of them. Pre-lockdown I had pockets of time when everyone was out and I could do whatever I felt like. Even if I chose to do something mundane, like folding laundry, I could always accompany it with the TV show that no-one else likes. I used to have solo trips to London where I'd decide what to do when I got there. I'm looking forward to the day I can get on a train and just head out.
What's on your list? Let me know in the comments.