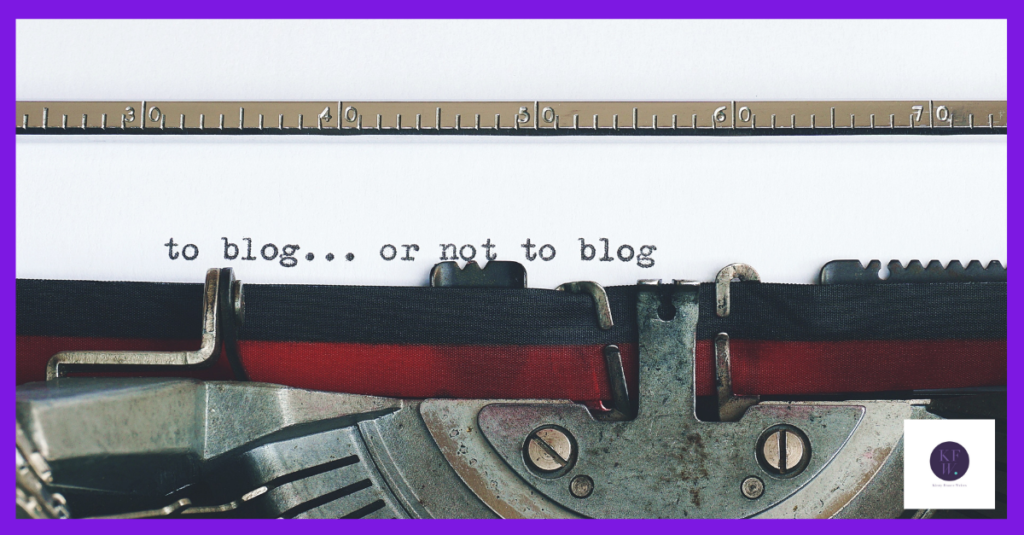 When it comes to business marketing there's always a lot of chat about blogging. Some people will tell you that writing a blog is pointless because no-one reads them anymore and others will tell you it's essential. It won't surprise you to hear that I recommend blogging to most people. (There are a few exceptions.) Writing a blog is only pointless if the customers you're trying to talk to won't read one. I'd be hard pushed to find an audience that would never read a blog. But when you're a busy business owner who's short on time, there might be better methods depending on who you're trying to reach. There are lots of reasons why blogging is an effective marketing tool. Here are just a few of them.
It can bring you more website traffic
You might do most of your marketing on social media, but ultimately you want to attract people to your website. A link to your blog post is a great way to do that, mostly because it's offering useful information and not just trying to sell something. When visitors arrive on your website you can engage their attention with more information about the ways you can help them. Social media is full of posts from their friends and other businesses which will all make them wander off and get distracted. That won't happen on your website.
It helps you turn traffic into leads
Building a following can be incredibly difficult. Social media algorithms make it easy for your posts to disappear from followers' newsfeeds if they don't engage frequently. When you write a blog you can use it to encourage readers to stay in touch with you. That could be by including something as simple as a sign up form for your mailing list so you can email them. I know you still run the risk of vanishing into an overstuffed inbox but it's still an improvement. If you talk about specific products or services you can also direct visitors to your shop or a contact form if they're ready to talk.
Your blog can be evergreen
Unless you have followers who are in the habit of scrolling through all of your page content, social media posts have a fairly short shelf life. Of course, the advantage of this is that you can reuse old posts as long as they're still relevant. The downside is that those posts aren't going to show up when someone asks Google a question. With good SEO a blog on a topic that's relevant to your audience could still be found in a search years from now. If there are key questions that your audience always ask, write a blog and it could keep bringing you a new audience in the future.
You can recycle your blog
I've talked about reusing your blog before but you can go beyond recycling it for social media. You can use it as a lead magnet (also known as a freebie) to encourage people to sign up for your mailing list. That could be a tips post that helps them achieve something, or even a list of your favourite resources. If you've got a series of posts that you can put together to make something more substantial, you could even turn it into a paid product. When you've put time and effort into creating a blog it's worth considering what else you could use it for.
If you're ready to start a business blog but would rather hand it over, I'm here to help. Click here to find out more about my blogging packages. If you'd rather just have a chat, you can book your no obligation discovery call here. Or, you could just sign up for writing and marketing tips straight to your inbox every month, using the form below.