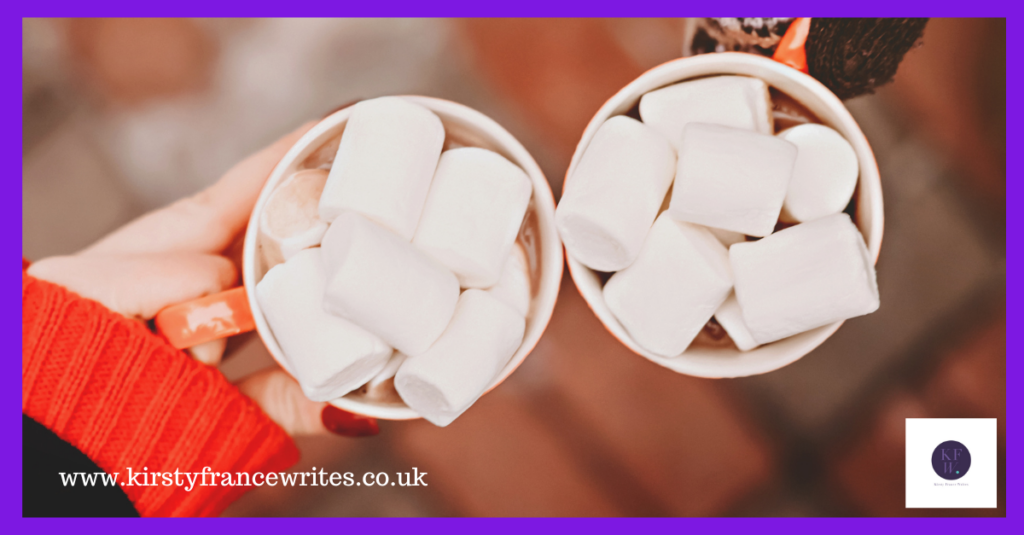 Creating your Christmas marketing plan as early as possible is a good idea, but where do you start? Your festive marketing will work best if it's consistent with your existing brand, but you may also need to make a few changes. Here's my guide to the building blocks of your Christmas marketing plan.
Who are you talking to?
Whenever you create new marketing, the people you want to talk to must be at the front of your mind. What do they want or need, and how do you help them? This can shift at Christmas, especially if you sell gifts. Think about how you can attract someone looking for a present for your ideal customer and how you'd describe them.
What does your audience need at Christmas?
It's fair to say that people get a bit stressed at Christmas. (OK, understatement of the century.) What does that look like for your customers? Are they freaking out because they've got their extended family descending and have no idea what to cook for a vegan, or are they doing Christmas shopping between the office party and endless school events? Address their Christmas-specific concerns, and you'll be onto a winner.
What can you offer existing customers?
If you deliver excellent service at Christmas, you'll have fans for life. Ask yourself what you can offer your existing customers to thank them for their business during the year. For example, you could offer a discount or free delivery if you sell gifts. If you don't, consider sending your regular clients a Christmas card or present.
How can you attract new customers before things get busy?
If you want to increase your sales during the golden quarter, consider ways to attract new followers to your business before your Christmas marketing starts in earnest. A lead magnet with valuable hints and tips can be simple to create and encourages people to sign up for your marketing emails.
What products are you focusing on?
When you sell conventional Christmas gifts, you'll probably focus on your best sellers. However, what if you offer alternative gifts or ways to make Christmas more special, such as a Christmas mini photoshoot to get cute pictures of your kids? It's a good idea to think laterally. For example, a recipe book or meal kits could be ideal if people are feeding a crowd or want something easy to eat in that netherworld between Christmas and New Year.
What if Christmas isn't about sales?
Christmas might be the golden quarter for many businesses, but it can be quiet for the rest of us. Your Christmas marketing can help to raise awareness of your business so people get in touch in the new year. For example, I once wrote a blog for a bathroom designer offering advice on sharing your facilities with guests over Christmas, including tips on adding an extra shower room in a small space!
Think about content types and platforms
Adding new social media platforms or marketing channels at Christmas creates a risk of spreading yourself too thin without reaching a new audience. Instead, focus on the platforms and content types that work all year round, but do more of them. Thinking of ways to repurpose your content can help with this.
Make sure you have any new branding across platforms
Christmas branding can make your leaflets, emails, and social media feeds more festive and draw your audience's attention. It's vital to keep elements of your existing brand and keep it consistent across all your platforms so your followers will still recognise you.
If your Christmas plan involves creating a lot of new marketing content, I can help. I'll write blogs, emails and product descriptions and repurpose them to make your content go further. If you'd like a chat to find out how it works, you can book a call here.
Alternatively if you want some Christmas content inspiration to help you create your own festive marketing campaign, sign up for my email list here. You'll receive a copy of my eBook 'Christmas content ideas to fire your imagination' as a thank you from me, and you can unsubscribe whenever you like!