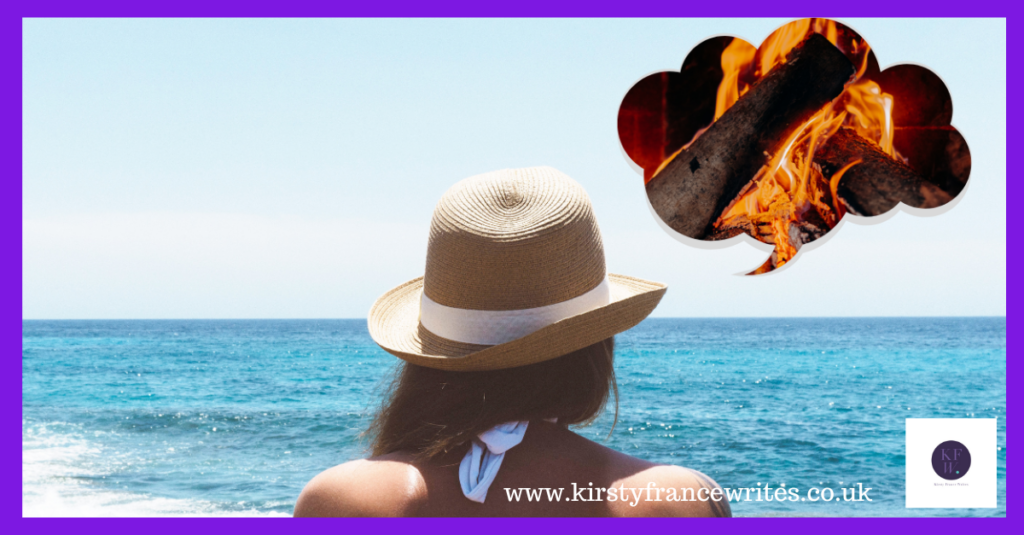 If your thoughts are somewhere on a beach right now, shifting your mindset to crackling log fires and Santa's Grotto might be a big ask, but I promise it's worth it. Here's why it's a good idea to plan your Christmas marketing in the summer.
You can plan the build-up
Most Christmas marketing campaigns start sometime in November. That might still feel as if you've got a long time to sort your Christmas marketing out, but starting early gives you time to plan your build-up. Think about what marketing you want to do and when. If you make products, what are your final order dates going to be?
Drip-feeding your marketing over a longer period works better than bombarding your audience at the start of December. Starting your planning now helps you to think about how that will work.
Get suppliers in place
When you've created your plan, you might find that you need help from a writer, graphic designer or gift supplier. If you don't already have regular suppliers, you'll need to find some and forward planning lets you do that. If you want your Christmas marketing to include magazine advertising, you'll need to work to their deadlines, which might be earlier than you expect.
Even if you already have some trusted suppliers on board, working on your Christmas marketing might increase their workload. If you've planned ahead, it means they can too.
Schedule your marketing
If Christmas is the busiest time of the year for your business, you'll need to focus on sales and customer service rather than worrying about your marketing. Get your content written, images created, and everything scheduled ahead of time so that you don't have to think about it again. Depending on the platforms you use, you can do this with social media posts, blog posts and emails.
Print marketing can also be very effective, so think about how and when you can distribute leaflets or brochures.
Think about platforms
Social media is still a useful marketing tool. Think about the platforms you use and what type of content you'll create. You might be tempted to add new platforms, but your marketing is more likely to be effective on platforms where you already have a following.
Think about other types of marketing too. Do some Christmas-focused SEO research and update your website. Talk to other businesses that complement yours and see if you can join forces to reach a wider audience. That could be online or by sharing brochures and leaflets.
Attract new followers
I've already mentioned planning the build-up for your Christmas marketing. Part of that could include attracting new followers who'll benefit from what you offer. Consider what you could include to encourage them to follow you on social media or sign up for your email list.
Part of that could be a lead magnet that helps them to solve a Christmas-related challenge, such as gift buying, entertaining or reducing their Christmas stress. I'll be sharing a few more lead magnet ideas on social media, so come and follow me on Facebook or Instagram for extra inspiration.
If your Christmas plan involves creating a lot of new marketing content, I can help. I'll write blogs, emails and product descriptions and repurpose them to make your content go further. If you'd like a chat to find out how it works, you can book a call here.
Alternatively if you want some Christmas content inspiration to help you create your own festive marketing campaign, sign up for my email list using the form below. You'll receive a copy of my eBook 'Christmas content ideas to fire your imagination' as a thank you from me, and you can unsubscribe whenever you like!