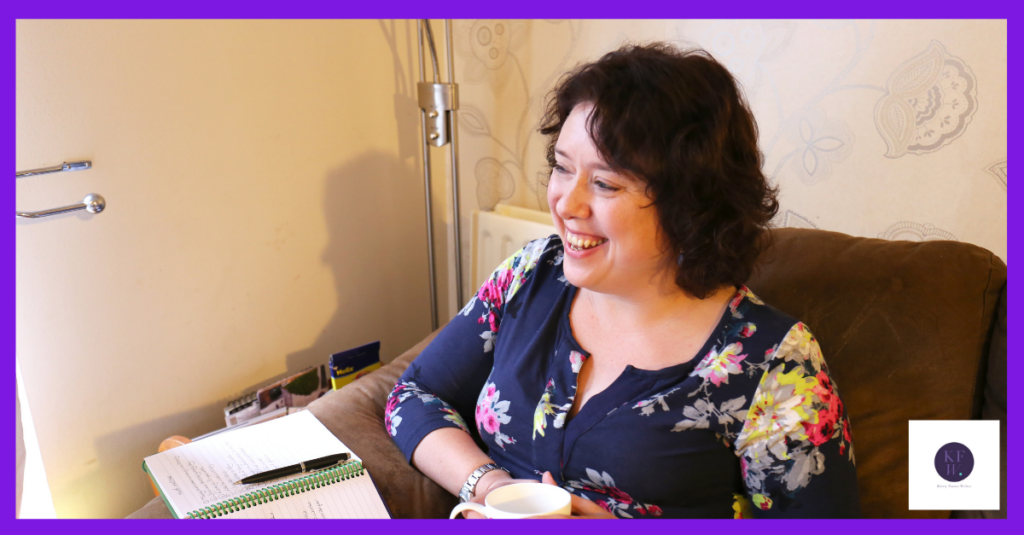 It's a cliché for a reason – people buy people. Most big brands don't build themselves around the personality of the owner, but small businesses like ours have to. It can feel utterly squirm inducing to put yourself out there in your marketing, but it's worth it. Your personality is the biggest difference between your business and every other similar one out there. Need more convincing? Read this. If you're already sold on the idea of putting more of your personality into your marketing, read on. I've got some great ideas to get you started.
Write the way you talk
Grammar is a slippery little beast. I know the rules which means that I can bend and occasionally break them for effect. (Like starting a sentence with a conjunction – my ten-year-old was horrified by that one.) The great thing about content writing is that the overall effect is more important than sticking to the rules. You can write the way you speak and your content will often be better for it, as long as it gets your point across.
If you find it difficult to sit down and write, start by recording yourself. Imagine you're explaining something to a customer and go from there. You'll be able to hear the phrases you naturally use and include them in your writing. You can then edit your writing yourself or send it to someone like me.
Show your face
If this idea makes you want to hide under a rock, I get it. I've built up my confidence over time but there are still days where I've planned to go live and talk myself out of it. The reason I do it is because it helps people get to know me. When you show your face, it gets more personality into your marketing. It makes it more likely that people will pay attention because they recognise you from earlier posts or face to face networking. You stop being a faceless business owner and turn into someone they can trust.
The easiest ways to show your face involve video, whether it's live, prerecorded or a reel. Plan what you're going to say then just press the button and start talking. The more you do it, the easier it gets. If you really can't face that yet, start with photos that have you in them and build from there.
Tell a story
The human brain loves stories. We associate them with happy childhood memories or good times with friends. Telling a story in your marketing can put your audience in the main character's shoes or give them insight into your life. (Which gives them another opportunity to see you as a real human being.) Case studies are a great way to do this as you can tell them the story of someone you helped who is just like them. They can identify with their struggles and see you as the solution.
Sharing a story from your life is ideal if you share common ground with your audience. You might have been in their shoes in terms of life experience, for example as a parent. You could also have felt the same emotions, like overwhelm or imposter syndrome. It doesn't mean sharing your life story but giving a bit of yourself will help you to build a relationship with your audience.
Would you like to put more of your personality into your marketing content? I can help with that. Just click here to book your no obligation chat.
If you'd rather get to know me a bit first, you can sign up to my mailing list for blogging hints and tips straight to your inbox every month. You can unsubscribe whenever you like and I won't share your information with anyone else.