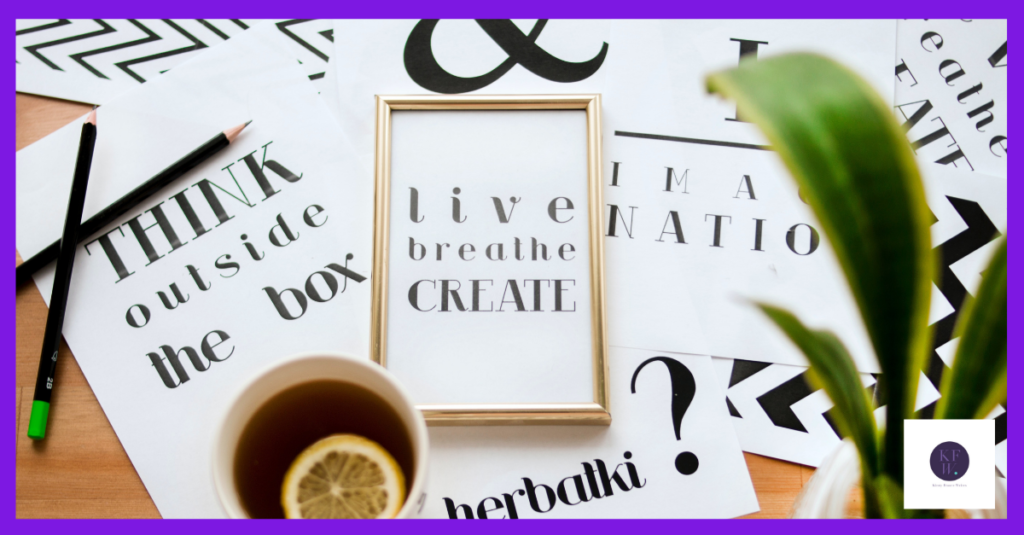 Creating a blog can feel like a lot of hard work, especially if you spend hours on it and end up with something that feels a bit underwhelming. Paying someone else to do it for you can also seem like a lot of money for one piece of content a month. The good news is that your blog can go a lot further than that. Get into recycling and your blog could help you create a whole load of new marketing posts. Here's how to get started.
Break it down
A good blog should have a few subheadings so you don't end up with a chunk of text that your audience will struggle to read. Each subheading, or even each paragraph, could be a social media post on its' own. You can post a section with an image or create a graphic with text on it. The copy might need editing a bit but it's quicker than creating something from scratch. You can also add a link to your blog so more people find it.
This works really well if your blog is a series of tips (like this one). Write a blog with five tips and you've got five separate posts.
Create video content
I know that the idea of doing video causes a lot of you to have a wobble, but it doesn't have to. There are ways to use video that don't involve you being on screen. If you've already created images for individual paragraphs you can use them in a video. Just add some text if the image doesn't already have it. I do this using Canva.com or try Ripl.com if you prefer a paid version.
If you're up for doing a live or video with you in it, you can give a quick summary of your topic and send viewers to a link in the comments if they'd like to read more.
Use the theme as inspiration
Coming up with new things to say on social media can take up a ridiculous amount of time. Reusing your existing content will help, but you can also cut down on the thinking time by talking about your theme in different ways. You can share a motivational meme that's relevant to your audience or choose a quote that gives a different perspective on the topic. Asking questions can be a great way to find out what your audience think, or what they struggle with. It can get people talking and give you insights that could help you to develop new products and services in the future.
Reuse your blog in your emails
You might think that your email subscribers will follow you on social media so will have seen all of your stuff already. Not necessarily. Nobody will see everything you post. Your subscribers have signed up because they're interested in what you have to say so there's nothing wrong with sending them something you think they'll find useful. Just make sure you write something that's just for them too. It's also worth remembering that subscribers are more likely to buy from you than anyone else. Showing them content that shows them why a particular product or service is helpful means they're more likely to become a customer.
Do you need help creating your blog or coming up with ways to reuse it to create more content? Book your discovery call now and we can have a chat. Alternatively, sign up to my email list for blogging and marketing tips straight to your inbox every month.