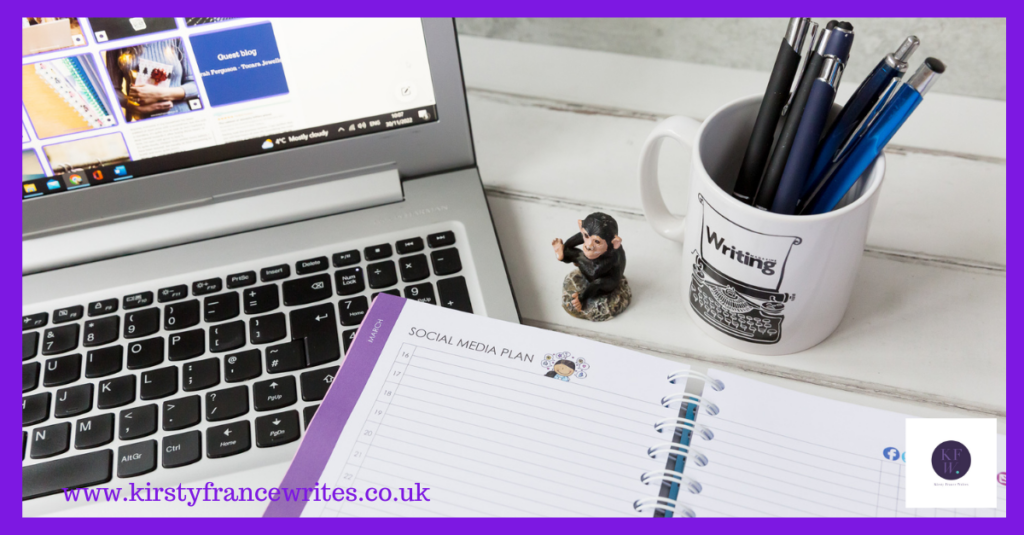 "Why should I batch-create content?" I hear you cry. The simple answer is that it'll save you a whole load of time. That's a massive win when your business is busy, or you want to take some time off.
So, here's how you can batch-create content for your business, along with a few other reasons why it's a great idea.
Pick a theme
Picking a theme for each month's marketing means that all your content can refer back to the same thing. You don't have to wrack your brains coming up with new stuff for every post, so it saves you time. It also helps your audience understand what you do because they see you mention the same thing each time.
Choose a theme that relates to a particular service or your customer's needs, for example, helping them get ready for the summer holidays.
Create a plan
After you've chosen your theme for the month, start planning how you'll cover it. For example, I have a few themed posts that I do every month, such as quick tips, buzzwords and testimonials, and I supplement them with other ideas based on my theme.
I plan how many posts I need throughout the month and jot down ideas next to dates in my planner. Doing it this way helps me to see what I'm going to post and when, so I don't panic and share something random because I haven't posted in a while.
Write one (or two) blog posts
When I batch-create content, I always start with blog posts. They're big pieces of content that cover a few different points. Depending on the length of each post, they can help your audience to understand a subject in depth or give them a quick overview. They can talk people through a detailed process or link to other useful resources.
Planning your blog posts will give you a good idea of what your audience needs to know. Then, you can reuse them in different ways, including breaking them down into individual social media posts. This brings me to my next point…
Squeeze all the juice out of your content
No one will see everything when you use social media for your marketing. This means you can share the same point, or a variation, more than once. I wish I'd come up with the phrase 'squeeze the juice out of your content', but I didn't. It was Clare Mitchell of The Girls Mean Business.
Anyway, it illustrates the point perfectly. When you write a piece of content, write several posts that share the same thing in different ways. Edit each paragraph or your blog post so it works on its own. Cut and paste a tip onto a graphic or use it as a video script.
Schedule your posts
Finally, when you've created your content, schedule it so it goes out without you needing to get involved. You can spend an hour scheduling everything for the coming month and then relax knowing it's all sorted.
If you use Facebook and Instagram, you can schedule posts, Reels, and Stories using Meta Business Suite and LinkedIn have introduced native scheduling too. Of course, you can also use a third-party scheduler if you prefer.
Do you want to stop creating your own marketing content? I can help with that and even help you batch-create your posts. If you'd like a chat to find out how it works, you can book a call here.
You can also sign up to receive monthly emails packed with useful content writing and marketing tips using the form below.