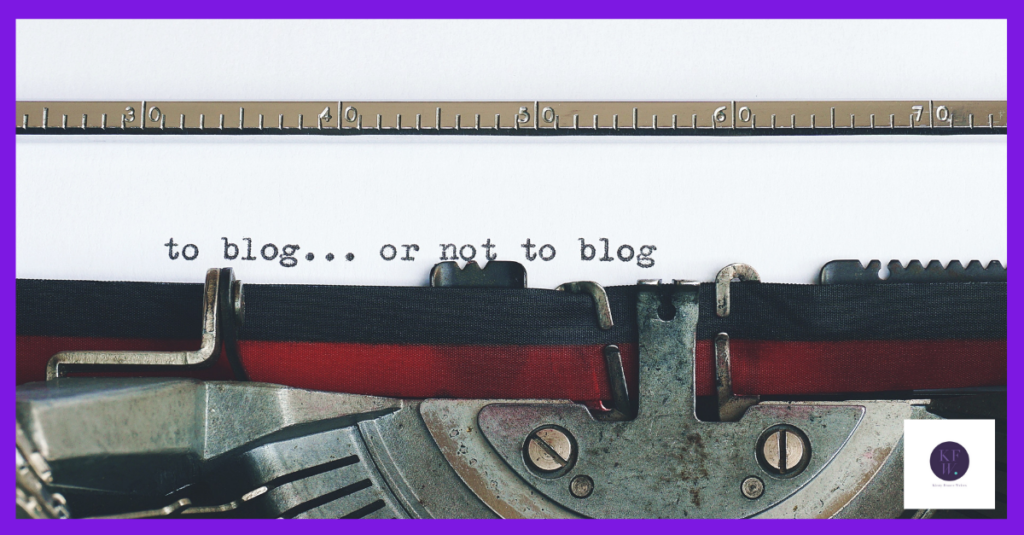 The short answer to this is that no, you don't. The question is, will a standalone blog help you to achieve your goals if it isn't part of a larger website? Here's my rundown on the reasons why you don't need a website to write a blog and why you might want a website after all.
What's the difference between a blog and a website?
When you visit my website you'll find lots of different pages about my business, products and services. My blog is just part of a larger whole. The reason I do it this way is that my blog is part of my marketing strategy, not a business in itself.
If you run a business, your website is your virtual shop window. The blog is part of the content that helps your customers to find you.
What do you want to achieve?
If you want your blog to be a business, you might not need a website. However, if you want a site that lets you offer products, build your email list and offer affiliate links you almost certainly will. Some brands will only offer affiliate links if you have a website rather than a standalone blog or social media presence.
It's also a good idea to think about your brand and the kind of image you want to create.
You can use a free blogging platform
Some platforms let you choose whether to create a self-hosted website or a free blog. WordPress is just one example; you can create a website and pay for hosting. Alternatively, you can have the free version to create a blog.
If you choose the free version you'll have WordPress in your website URL, which might not look all that professional if you're trying to build a brand that goes beyond blogging.
Third-party selling sites
If you create products your main source of income might be a third-party platform like Etsy or Not on the High Street whose brands let small businesses reach a wider audience. Building your own website could let you make sales at a lower cost, but you'd have to do the work to promote it and attract visitors.
If you'd prefer to start by creating a blog, you can use it to send visitors to your shop even if it's on a third-party platform.
You can use another blogging site
There are blogging sites that operate in a similar way to social media platforms. You can create a profile and attract followers who are interested in the topic you cover or who've searched for specific hashtags. For content that's heavy on visuals, Tumblr could be a good option. Alternatively, if you create in-depth written content Medium is a great platform and there's an option to monetize your content too.
Microblogging
Microblogging is short-form content (like a longish social media caption) that helps you to share your expertise and tell your story. It's a great way to start if you're trying to find your voice. The only disadvantage is that you don't get to share as much detail as you would in a standard blog post.
I tend to create this kind of content by writing a longer blog post and then breaking it down into individual sections.
Wherever you choose to blog, the quality of your writing matters if you want to build a following and promote your business. If you want some help writing in a way that speaks your customers' language, let's have a chat.