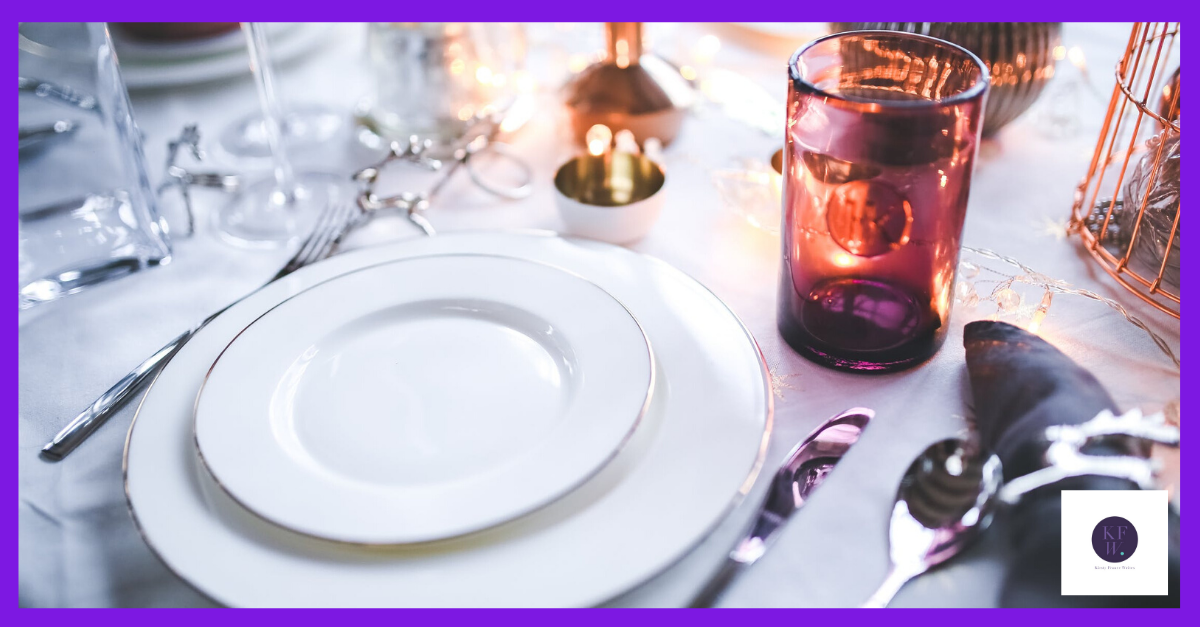 There are lots of fantastic businesses selling perfect Christmas gifts, but what about the rest of you? What if your business helps your customers to create the perfect Christmas? There are a whole range of businesses that offer everything from Christmas essentials to the finishing touches. Food, drink and Christmas decorations are obvious examples but there are lots of areas where people need some help to create the perfect Christmas. There can, of course, be plenty of overlap. I always feel as if I'm preparing for the apocalypse when the Christmas food delivery arrives, but there are always a few bottles of wine heading out as gifts too.
If you sell fashion or beauty it's easy to focus on gifts but do your customers also need help deciding what to wear to the Christmas party or while they're serving up turkey? Think about what will go into your customers' perfect Christmas and talk about that. Here are just a few ideas to get you started.
1.        Making the perfect Christmas easier
Creating the perfect Christmas sounds like a great idea but it can get stressful pretty quickly. If you offer something that helps to take some of the stress away, tell people about it. It could be anything from a handy short cut to Christmas on a plate. Do you offer pre-stuffed turkeys or a gift wrapping service? Can you deliver to their door to save them yet another trip to the shops?
If you give Christmas preppers one less thing to think about, let them know.
2.        Feeling good at Christmas
Are your customers are people who generally feel frazzled by the time Christmas is over? Help them out with a blog post that helps them make things better. It could be anything from advice on taking time out and still getting everything done through to nutrition to stop them getting ill.
Maybe they want to feel dressed up but not overdressed for Christmas dinner. I know there are people who feel perfectly comfortable dressing up to the nines to scoff sprouts – personally, I'm not one of them.
3.        Perfect Christmas entertainment
We've all been there – Christmas dinner is over and everyone just wants to slump in a chair. Christmas telly sounds like a great idea until the arguments over who wants to watch what get going. Either that or the kids have opened all of their presents and are bouncing on your last nerve whilst you're trying to cook.
If you have the solution to either of those challenges, tell your customers about it. I promise they will love you for it.
4.        A green Christmas
Environmental issues are on everyone's minds. The drive to reduce the volume of single use plastics we throw away every year is now a key influence in lots of people's buying decisions. Of course, you're not restricted to talking about plastic. You can tell your customers about anything you do to help lessen your (and their) environmental impact.
Give people 5 ways that they can use your products to have a green Christmas and you'll be on to a winner.
5.        Christmas tips
Tips posts are a great way to catch your customers' attention at any time of year, but they're especially valuable at Christmas. This type of blog post works because it gives people information in easily digestible chunks. They're perfect for busy people (which is basically all of us at Christmas).
I've talked about helping people who want quick fixes, but there is just as big an audience for advice on how to do things properly. If you have advice on preparing the perfect Christmas dinner, expert wrapping tips or the best way to decorate your tree, share them.
If you haven't planned your Christmas marketing yet and want some ideas for posts to take you through December and up to Christmas Eve, sign up for my mailing list using the form below. You'll get a copy of my free guide to creating your ultimate Christmas marketing plan.