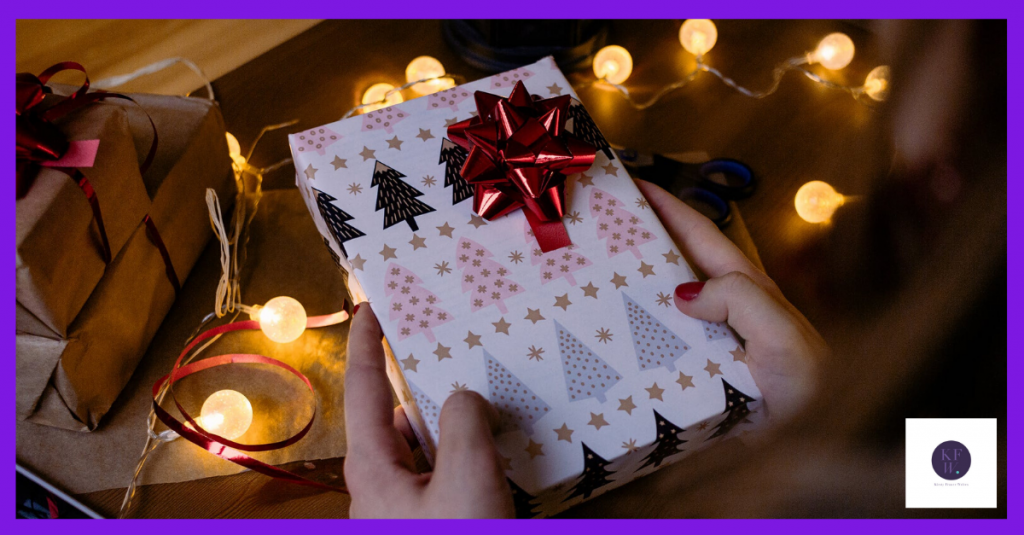 If you run a business that sells perfect Christmas gifts, this is probably peak season for you. I've already started my Christmas shopping and I've got a list of local businesses that I'll be buying from in the coming month. I know that you're already doing loads of marketing to show people what you have to offer. If you're not already writing a blog it can be a great way to showcase your products and build your profile.
A Facebook or Instagram post can be amazing at getting an immediate response. I've already bought presents for two people based on a photo the seller posted on Facebook. However, one of the reasons for my quick decision was that I already knew the business. Building relationships is incredibly important when you have a small business. You might already be doing that at events or online and a blog can be a big part of that.  A blog can be chatty and helpful which makes people more likely to trust you when you post about something you're selling.
So without further ado here are my top 5 ideas for blogs that will help you to sell more Christmas gifts.
1.    Your ultimate gift guide
This one does what it says on the tin – write a monster post with your best ideas for every family member and interest group that you could possibly sell to. It's the kind of thing that people will save for reference. This could take you quite a long time depending on how many products you have, so you might prefer to break it down into…
2.    Christmas gifts for…
You can write as many of these as you like and tailor them to your business. If you offer perfect gifts for women, children or a particular interest, break it down. You might write about choosing jewellery or your best gifts for kids who love dinosaurs. Your audience will find it really helpful and you can include pictures with product links to make it easy for them to buy.
3.    How to buy for the awkward one
We've all got one – the person we struggle to buy for every year. What have you got that's a bit out of the ordinary? This could also be a great opportunity to educate people about your products. For example, a gift buyer with a newly vegan relative might think of them as 'awkward' – you could be the one to offer a gift that will change their view.
4.    What to buy for the person who has everything
Do you sell gifts for people who don't want more stuff? Experience gifts or charity donations? You could also give ideas for interesting budget gifts for when you're skint but need to buy for wealthier relatives. What do you sell for the person who doesn't want to buy their mum more jewellery or yet another scarf?
5.    Are you a Secret Santa?
The dreaded Secret Santa can be a real challenge. Your customers might be buying for someone they don't know very well or have a tiny budget. Can you help them to come up with something interesting and avoid falling back on an Amazon voucher? (Yes, I've had this – the perils of being a temp who still got invited to the team Christmas lunch.)
If you're planning your Christmas marketing (or your non-Christmas marketing) and need some more ideas, head to my shiny new online shop where you'll find '50 blog post ideas for your business' and my guide to Christmas marketing which gives you ideas for social media posts from 1st December all the way to Christmas Eve.