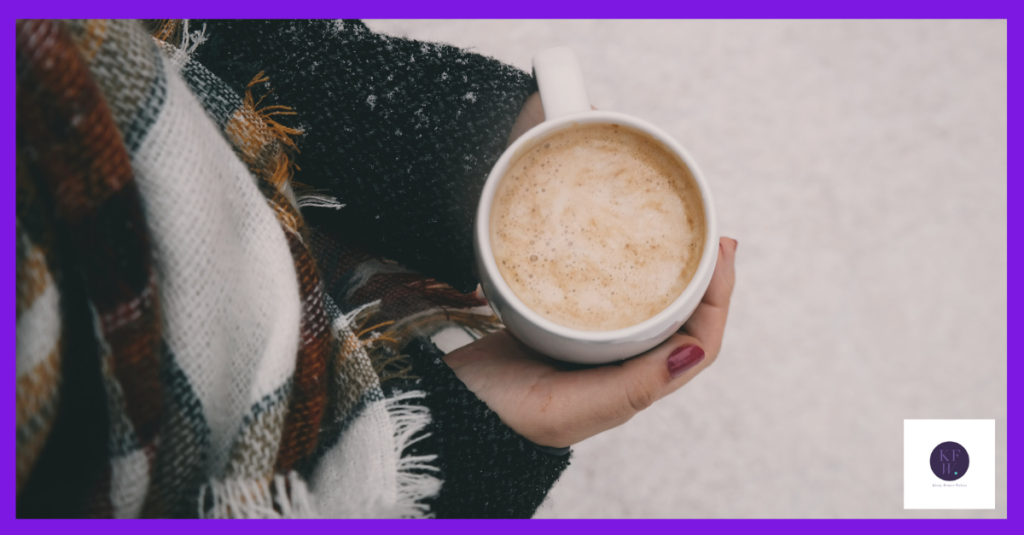 Yes, I'm publishing this blog in July. No, I haven't lost my mind. There are already business owners on my social media feeds talking about buying baubles. I know that there are marketing professionals out there that have already been planning their Christmas marketing for months now. I actually said the words "we could do a Christmas gift guide" to a client when it was still June.
When it comes to Christmas marketing business owners tend to fall into one of four camps. There are the ones who are already on it (if you need some help with the copy, get in touch). Then there are the ones who aren't going to do anything because Christmas is irrelevant to their business (I may have news for you). Maybe you think it's far too early to think about Christmas marketing, even if you've already started buying stock. Or perhaps you start thinking about Christmas sometime around 25th November. The thing is, if you're going to do any festive marketing it's worth thinking about it now.
I'm not suggesting that you jump into content creation right now (unless you really want to). All the same, a bit of thought and planning now will make things much easier further down the line, plus you'll have plenty of ideas if you need to get someone else (like me) to do the creating for you. So, here are a few things to think about for your Christmas marketing.
Start with a blog
You won't be surprised to hear me suggest this. Even if Christmas isn't peak season for you, a blog can be reused and shared throughout your marketing, so you build awareness. If it's your busiest time, a blog gives you a central piece of content that you can break down and share as individual posts. It means you're more likely to be found by people buying gifts, looking for inspiration or just trying to survive the Christmas stress.
Be helpful
I know that for most of you Christmas marketing is about making sales. That's OK. The important thing to remember is that you're more likely to make a sale if you're being helpful. Put yourself in your customers' shoes. Offer them a solution to a problem. That solution might end up with them buying something. Even if it doesn't, you'll have created a good impression and started to build a relationship that's based on trust.
Ideas for product-based businesses
Need some ideas? No problem. If you're a gift-based business, start by making gift recommendations alongside some lovely pictures and links to buy. You could create a whole series of blogs with gifts for mums, dads, aunties, little kids – you get the idea. If you have gifts for the person who has everything or is difficult to buy for, talk about that. You could even do a round up of Secret Santa gifts if you have lots of stocking fillers to share.
Ideas for business that create the perfect day
If you help to make Christmas easier or more enjoyable, talk about it in your Christmas marketing. Do you do home delivery, help with meal prep or offer gift wrapping? Can you suggest 5 ways to keep the family entertained when they're full of turkey or sick of the sight of each other? Talk about ways to survive Christmas without getting frazzled or share expert tips for busy people. If you can make the whole thing less stressful, your customers will love you.
What if your business isn't Christmassy?
Writing a Christmas blog for a non-Christmassy business takes a bit of lateral thinking. It starts with putting yourself in your customers' shoes. Can you offer tips to make extra family time less stressful? Could you help them avoid a Christmas Day emergency? Quick self-care tips are perfect for this time of year. You could just focus on fun – share some Christmas jokes or write a funny blog. My personal favourites are this one I wrote for an insurance broker about insuring Santa and a will writer's letter to Santa.
Have I got you thinking? If you'd like to talk over some ideas and find out how I could write your blog for you at any time of year, you can book your free discovery call here.
Further reading
If you'd like to go a bit more in depth on the Christmas blog ideas, I've got a whole load of them here:
This is for you if your business sells gifts
If you help to create the perfect day
Or if your business isn't Christmassy at all
You can also sign up to my mailing list for hints and tips straight to your inbox every month. You can unsubscribe whenever you like and I won't share your information with anyone else.