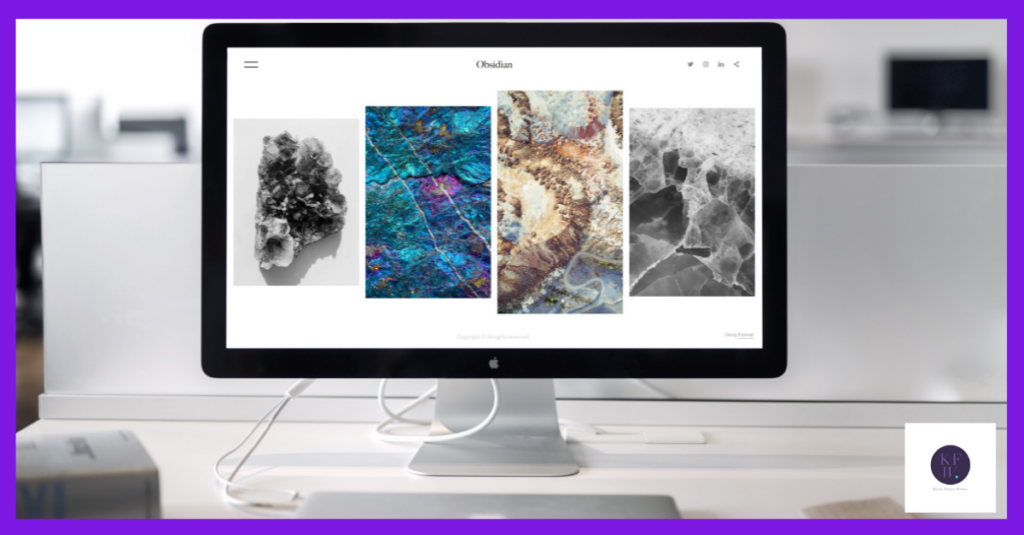 First, a disclaimer. I know a lot about writing website content, but not so much about the techy side. Let's just say I know what I need to do to keep everything ticking over. If you want to know how to build a website there are lots of DIY guides out there, or you could just talk to my good friend Clare McCabe at Purple Star Design. She's ace. So, if you've got the technical basics sorted, here's how you can get started with writing your website content.
Work out what your website needs to do and who it's for
This might seem obvious, but your website design depends on who you're trying to reach and what your business does. If you have an ecommerce business you'll need a shop, product descriptions and a way to take payment. Your website is an amazing tool to help you generate new leads. If you offer a service and get work mostly from referrals you might only need a brochure site that shows your expertise. As with everything in marketing, the language you use depends on who you want to talk to.
Start with basic keywords
Even if you haven't gone down the SEO rabbit hole yet, it's worth thinking about keywords early on and getting your site set up to include them from the start. You can keep this simple to begin with. What words might your customers use to find you? This could be the service itself (i.e., hairdresser) or a type of product (children's clothes). They might ask a question that leads them to you even though they don't know the name of your service. Start like this and you can build as you go.
Show visitors they're in the right place
When a new visitor finds your website, you've only got a few seconds to make an impression. Your home page is likely to be the main entry point so make sure they know what they're getting from the start. Share the most important information first and keep it clear and concise. If you have a lot to say on a particular topic, create a separate page and invite visitors to click through if they're interested.
While I'm at it, keep your page titles simple and clear. You'll lose visitors if they can't find what they want because you've called it something obscure or overly clever.
Share the transformation
I could write reams on this (and probably will) but the most important thing about writing website content is that is needs to engage your visitors' emotions. They've landed on your website because they're looking for something. Whatever it is, there is always an emotional need as well as a practical one. It could be wanting to buy someone the perfect present or feeling desperate because their baby won't sleep. Show them that you understand where they are and where they could be with your help.
Include a call to action
What do you want visitors to do once they've found you? Buy something or book a call for a chat? Make it easy for them to do that. What if they're not ready to take that step? Think about something they could do that's less of a commitment, that keeps you in their mind while they're deciding. Offer them any additional information they might need. Invite them to follow you on social media or sign up to your email list so you can keep in touch.
Are you trying (and struggling) with writing website content? I can help with that. Just click here to book your no obligation chat.
Alternatively, sign up to my mailing list for writing and marketing tips straight to your inbox every month.