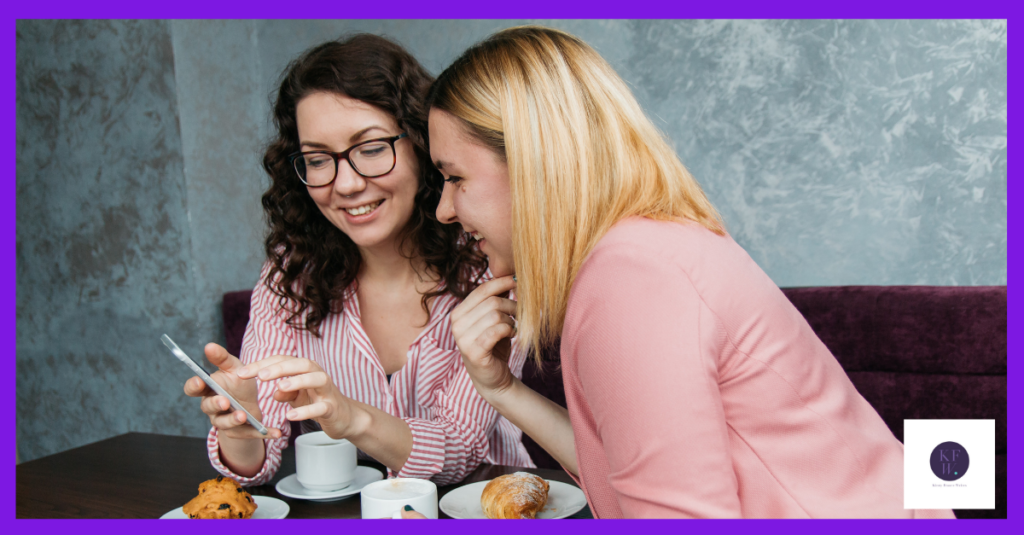 Have you ever read something that was so far above your head it might as well have been an aeroplane? Did you look at the opening sentences and realise that it meant absolutely nothing to you? Believe it or not, this can be a good thing. I know a lot of small business owners get worried about using language that will exclude potential customers. The truth is, if you're specific about who is most likely to buy you can talk to them in a way that will resonate. They'll read your stuff and think 'this person really understands me'. That's when they become a customer. If you read something that really isn't for you, you can move on. Hopefully that's what it was designed to do. But if you're not speaking your customers' language it means you're not reaching them in your marketing. Here's how to put that right.
Is your customers' language formal or informal?
The first thing to work out is how you want to talk to your audience. Your brand identity will be a big part of this. Do you need to be taken seriously or can you have a bit of a laugh? Of course, there are no absolutes. Even professionals like accountants or lawyers are allowed a sense of humour. You might be an expert who's trusted because you use straightforward language and don't try to bamboozle clients with loads of jargon.
Think about how you'd talk to a customer if you met them face to face and take it from there.
Are your customers experts?
I ask this because speaking your customers' language means meeting them where they are. If you're a physiotherapist writing something for other medical professionals you can assume they've got a fair bit of pre-existing knowledge. A beginner's guide to human anatomy would just come off as condescending. If, on the other hand, you're talking to people who don't know anything about what you do, using industry jargon will just lose them.
It's all about finding the right level for the audience you want to attract.
Which platform are you using?
The language you use should stay consistent across all of your platforms – up to a point. If the way you come across on your website is totally different from how you are on social media or in person, you're only going to create a massive disconnect. Doing that means that your customers don't know which version of you to expect. You end up losing the trust you've taken time building.
However, there are different ways to express your personality. Your website should be professional but you can still show the same sense of humour that you have on social media. It's just more relaxed on social.
What are you trying to achieve?
This is the really important bit. When you talk to your audience, what are you trying to achieve? How do you want them to see you? Professional but approachable, friendly, fun, trustworthy? Do you want them to respect your expertise but still feel they can talk to you as a friend? I suppose the real key is to think about what your audience needs from you. What do they need to know about you to take the step from social media follower to customer?
When you learn to speak your customers' language that's really what you're doing.
Do you need help speaking your customers' language? Whether you're looking for sparkling web copy, product descriptions and blogs to promote your business this Christmas, or new marketing for the New Year, I'm here to help. Book your discovery call to find out how refreshing your copy can help you communicate with your audience. Or just sign up using the form below to receive copywriting tips and advice straight to your inbox every month.