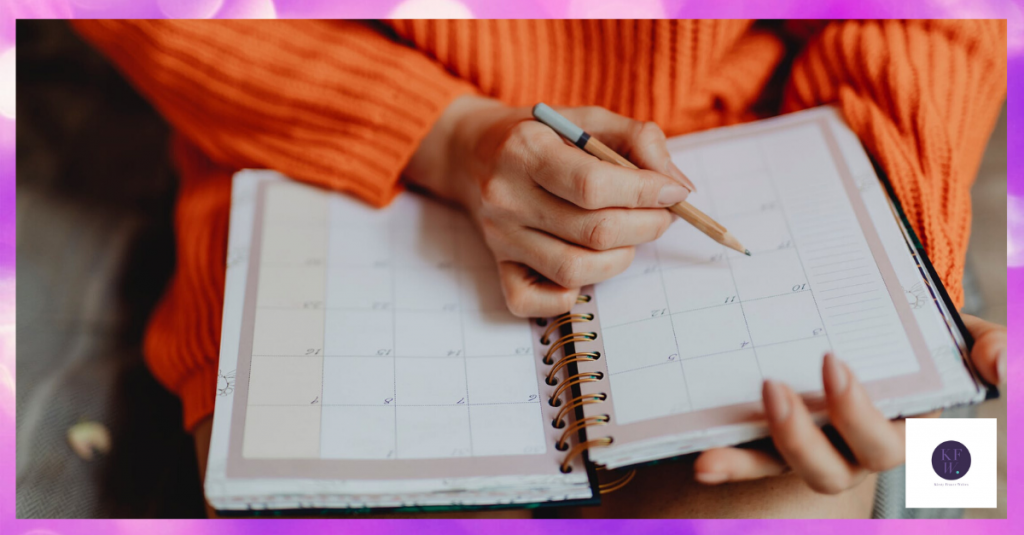 When you're a small business owner the fact that you make your own marketing plan can be both a blessing and a curse. It's always a good idea to give a new marketing plan a few months to bed in before you look back and assess whether it's working. When you're the one looking at the figures (you are looking at them, aren't you?) it's easy to tell what people are responding to and what they're ignoring. Then you can change things quickly if you want to try something new.
The problem is, when you're doing your own marketing as well as wearing every other hat in your business, you start to run out of time. Where does your marketing plan come on your list of priorities? If you're reading this without a clear plan for your marketing in the New Year, here's where to start. I know you're probably busy right now but I promise that creating your marketing plan won't take too long.
Do the groundwork
The first principle of marketing is knowing who your customer is. Who is most likely to buy from you and where will you find them? (If you need a bit more help here, read this). Focusing on your ideal customer helps you to decide which online platforms to post on and what offline marketing you can do.
Next, think about what products or services you want to promote. This can be seasonal but it isn't always. I can write blogs all year round, but if you're a florist there are likely to be key periods when people are thinking about wedding flowers. Think about the seasonal elements in your business and use those as a focus. Keeping your message consistent means it's much more likely to sink in with your customers.
Choose your blog topics
I'm a big advocate of blogging when it comes to making a small business marketing plan. A blog helps you to talk to your customers about the things that are important to them and tell them how you can help. This isn't the only benefit, there are loads – here are just a few of them.
You don't need to write loads of blogs (I do, but that's because it's what I do). One a month is absolutely fine for most businesses. If you want an outline marketing plan with blog topics for the whole year that's great. If not, choose three topics to take you through the first quarter. What's your marketing focus and what questions do people ask about it? A good blog topic can be as simple as answering an FAQ or giving a brief introduction.
Build the rest of your marketing plan around it
One of the reasons that I love blogs is that you can use them to inspire the rest of your content for the month. After all, if you want to make sure that your message is consistent why not talk about the same thing in different ways? You might think that it'll get monotonous but it won't. For one thing you don't have to use exactly the same language and you can vary the types of post you use. It's also worth remembering that no-one will see absolutely everything. (Unless you have a stalker.)
To make it even easier to create your marketing plan you can come up with themes for each day (for example #MotivationMonday or #WisdomWednesday). There's also no harm in throwing in something fun but off topic to get your audience talking.
Do you need some guidance on creating your New Year marketing plan? Email me: info@kirstyfrancewrites.co.uk. I've opened up a few 20 minute slots in my diary to support busy business owners with their end of year content creation and New Year planning. Let's jump on a call and see what I can do to help you.
Further reading
If you'd like some ideas for ways to reuse and recycle your blog, this is for you.
For more help on coming up with topics, read this.