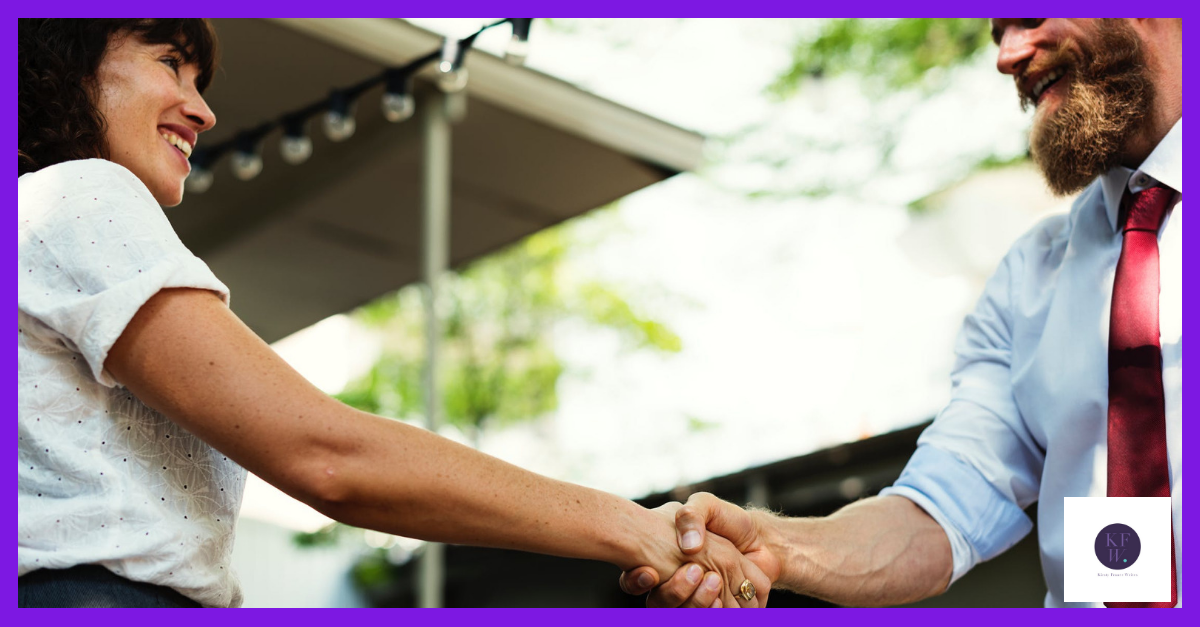 How much time, money and effort do you spend on content marketing? I'm going to hazard a guess that at least one of those things is going to loom large in your marketing efforts.  Hopefully it's working for you. (If it's not you can go back to basics and sign up for my email series where I teach you how to start writing a good quality blog and make it work harder for you.) However, this is not one of those blog posts where I take you back to the basics of content marketing.  This is the one where I tell you how important it is to keep in touch with your customers once you've found them.
Keeping in touch with your customers doesn't have to be a big thing but it's really worth the effort.  Here's how you can do it and why you need to.
Low hanging fruit
I have a confession to make here.  I hate the expression 'low hanging fruit'* and I'm only using it because I think you probably already know what it means.  Your existing customers have already seen your content marketing, made contact with you and been convinced to buy. When you keep in touch with them it acts as a gentle reminder that they like you and you're still there if they need you.
*In case you're interested, the reason I hate this phrase is because my imagination is too vivid.  I end up imagining people hanging from trees and it's all a bit too gruesome, even for this PD James fan.
Feeling appreciated
We've all made those purchases where you're happy with what you bought but the experience was a bit underwhelming. You're left with the feeling that the seller just wanted your cash and didn't really care if you were happy or not.  Fine if you don't care about repeat business, not so good if you do.  If you value your customers, why not help them to feel appreciated? Keep in touch and you help them to remember why they bought from you.
If you can make the contact personal your customers will feel even more loved.  How do you do that?  Here's how…
Remember the special dates
This is easy if you run a company that specialises in special days.  A friend of mine runs a wedding venue in Leicestershire and sends a card and some chocolate brownie on each couple's anniversary.
Perhaps you could keep a note of the first date a customer bought something from you and send a thank you.  It could be a gift or a discount, whatever you think they would like. Treating someone as an individual that you've thought about makes them more likely to come back. You also increase the chances that they'll tell their friends about you.
Keep in touch with content marketing
Content marketing isn't just about writing blogs and posting on Facebook.  Content can be absolutely anything that you put out there to help your customers and attract them to you.  (Direct sales messages are a bit different, but that's a subject for another blog.) Your email newsletter is content. So are your Christmas cards. You could even send a handwritten letter thanking someone for their business if you've got time to fit it in.
If you already use email marketing, you've probably heard of segmentation.  If not, it's where you divide your email list into different groups to send them different messages.  This can be a great tool if you're making changes to one of your services.  Your new subscribers might also be new to the service itself, but your existing customers won't be.  By creating a segment for existing customers you can tailor the message to them, rather than sending them a generic introduction to a service they already know. That's just going to feel patronising.
How do you keep in touch with your customers? Leave a comment and let me know.
Further reading
There are lots of ways to keep in touch and build relationships with your customers.  Here are a few from Inc.com.
If your content marketing needs a fresh approach, please get in touch. Alternatively, sign up to my mailing list and receive your free copy of 'Do I need a writer?'