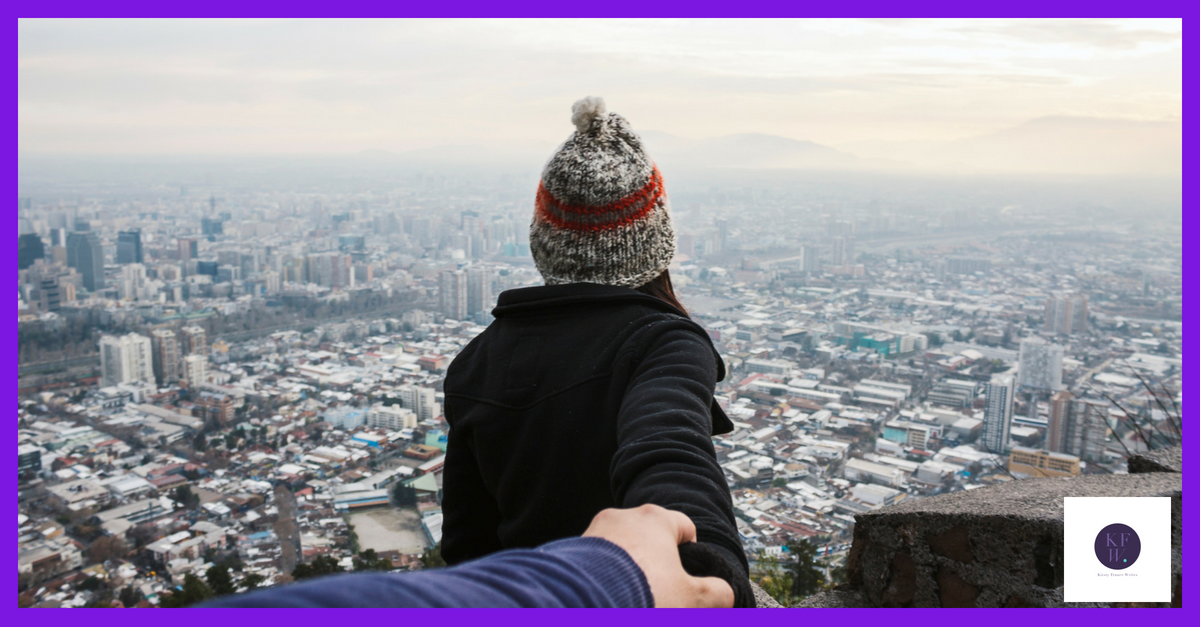 One of the benefits of a blog post is that your audience can read it and walk away, obligation free. Of course, from your point of view that's also one of the downsides. By writing a blog you offer useful information that demonstrates your expertise. Your regular readers get to know you, like what you're saying and ultimately trust you. By using a CTA you can help that relationship to develop.
What's a CTA?
CTA stands for call to action. It can be anything that helps you to build a relationship with your customers. It could be something as simple as asking your readers to leave a comment on your blog or share it on social media. At the other end of the scale you could be asking people to buy something, from a physical product to a training course.
The best CTAs are the ones that make it easy for people to take action. If you want people to share, include buttons so they can do it with one click. Include a link to a form that signs people up to your mailing list or allows them to book an appointment. People are far more likely to act if it's straightforward.
What do you want people to do?
When you're deciding what your CTA should be, think about your current goals. Are you trying to get more people onto your email list or increase your social media reach? You might want to encourage people to get into a conversation with you. When people read your blog they should feel as if they're getting to know you. By responding to comments you can take that further.
Social media shares, likes and comments don't just help you to engage with your current audience. They can help you to expand it. People are much more likely to trust a business if they know their friends already like it. When you ask people to share or comment you turn them into your ambassadors.
I mostly use CTAs to get people onto my mailing list. I know that email marketing has its faults, but it's easy to track and helps you to stay at the front of people's minds.
Following up
Another advantage of a CTA is that it helps you to track whose paying attention. Whilst Facebook has tools that can give you a demographic breakdown of your audience, they can't tell you who is engaging with your content. Only likes, shares and comments can do that. Equally, if you use a CTA to grow your email list, you'll then get data on who opens and reads your emails.
Besides attracting new customers, this is a great way of getting feedback. If you write a blog designed for busy professional women but all your responses are from stay at home mums, it'll tell you that something needs changing. Comments will also help you to check whether people are getting the point or missing it entirely.
What are you offering?
There are all sorts of different ways for you to engage with your customers. The key is to choose the ones that will work best for your audience. If they follow you on Facebook a group can be a great way of making them feel part of something exclusive. They're also much more likely to see group posts than the ones you publish on your page. Inviting them via a CTA on a blog post will usually attract the dedicated ones who read all the way to the end. In other words, exactly the ones you want.
If you'd rather get people signed up to your email list, think of something good to offer them. What would your ideal customer find useful? It might be a 'hints and tips' guide or a discount on a particular product. It's known as a lead magnet and you can find out lots more about them via the Digital Marketer link in the resources section.
Do you use CTAs? Or are you wondering where to start? Let me know in the comments below!
This post is part of a series helping you to start your business blog – if you'd like the full five posts straight to your inbox you can sign up by clicking the link below.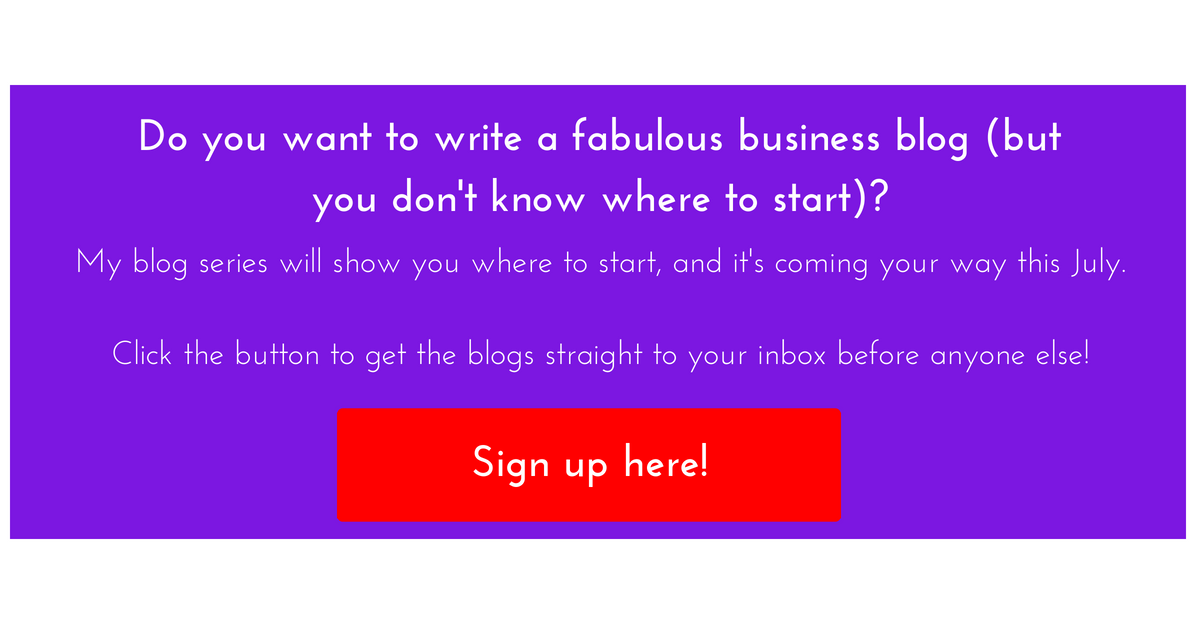 Further resources
ClicktoTweet a nifty tool that helps people share your message on Twitter.
Want to get technical about positioning your CTA? Here you go.
Some great ideas for lead magnets from Digital Marketer.