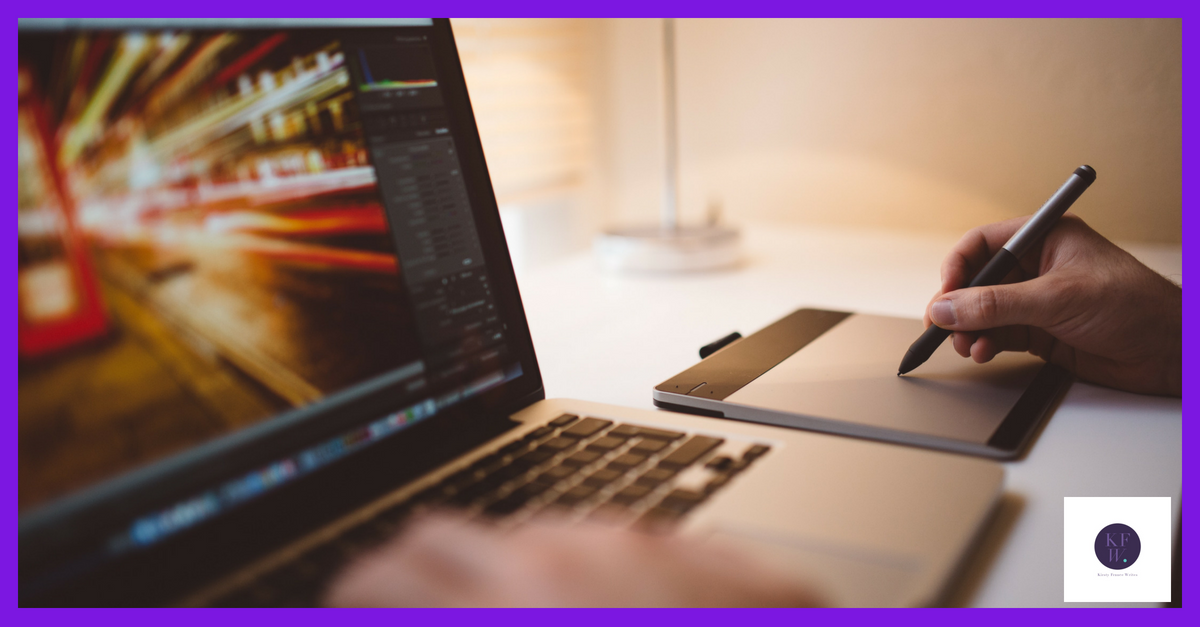 You've found topics, planned and written your blog post and included an irresistible CTA. You've pasted it all into a page on your website so you're ready to hit publish. Don't do it! At least, not until you've checked through and done your final edit.
A great blog post needs more than just good words. Here's how you can really get it working for your business.
Is your headline any good?
On your website or social media you have about 7 seconds to attract someone's attention and convince them they're in the right place. Images have a part to play (more on that later) but your headline also plays a major role.
You could spend your entire life learning how to write headlines, but you don't have time for that. You've got a business to run. The two most important things to remember are:
Make it relevant to the post
Talk to your customers
Point 1 could also say 'avoid clickbait'. We've all been sucked in by those posts that say 'you won't believe what this random 80s soap star looks like now', only to find that you have to click through 50 pages of nonsense first. It's annoying, so don't do it. People will trust you more if your headline tells them what to expect.
Headlines that feel personal also encourage people to read. More people will click through if you edit your headline to say 'find out how you can write better blog posts' than if you say 'write better blog posts now'. The more your headline resonates emotionally with your reader, the more likely they are to read.
Does it make sense?
Read through your post to make sure it makes sense and that you haven't missed any words out and that the whole things makes sense. This is also a good time to cut out any fluff. If you're telling a personal story it can be easy to add in bits that your customers won't care about. You should only tell them what you had for breakfast if good nutrition is vital to what you're trying to achieve.
Ideally, do your read through and edit a day or two after you've written the post. If in doubt, get a friend to sense check it for you.
Check your grammar
I'm a bit of a grammar nerd but you don't have to be. It just needs to make sense. Sometimes breaking a couple of rules will work better for your audience. As long as you don't come across like one of those Facebook comments that are all in capitals, you're probably fine.
If you want a bit of reassurance, you can use the grammar tools on Word or Google Docs, or try Grammarly to help you to edit your text. It's a free tool that checks your grammar and can also pick up any accidental plagiarism for online articles.
Include some images
Good pictures will help you to attract attention. If you sell products including images of them in your posts can help readers to understand your work better and might even result in a sale.
You can use your own images or find good licence free images via a number of different websites. I've included some below.
Run your SEO
There are endless blogs about SEO and how to boost your search engine ranking. I'm not going to go into any of that here. Good topic research will tell you what your audience are looking for. I will often use keywords that sum up the topic.
For the purposes of this post I'm just going to talk about on page SEO. I use WordPress for my blog along with the Yoast plugin that guides me through the process with a handy traffic light system. It also has a readability checker. I generally take the results with a huge pinch of salt but it can be a useful guide.
Do you need an editor?
Sometimes, there's no substitute for a human editor. Your friends and family might tell you something's wonderful to be nice. An editor won't. If a particular post really matters to you it's worth the investment. Professional copywriters use editors so there's no reason why you shouldn't.
Using an editor to give your work an edit and polish can also be great if you feel that your post somehow sounds 'wrong'. They can help you to get it sounding right.
OK, this post has turned into a bit of a monster so I'm off for a lie down. Any questions? Let me know in the comments!
This post is the last in a series helping you to start your business blog – if you'd like the full five posts straight to your inbox you can sign up by clicking the link below.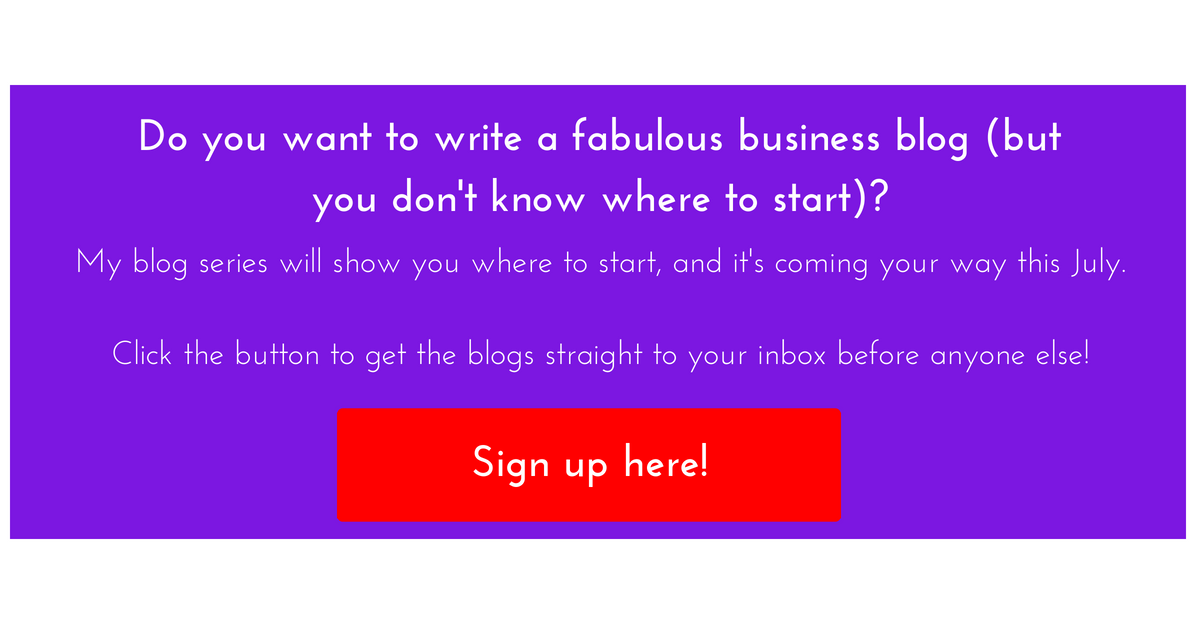 Further resources
Headlines that use power words get more clicks.
Test your headlines for emotional resonance with the Advanced Marketing Institute's headline analyser.
My favourite sites for free stock images are Pexels and Unsplash.
Or try Shutterstock for a paid option.
Autumn Tompkins, aka the Grumpy Grammarian, is an awesome editor. She also sends weekly grammar tips straight to your inbox. Find out more here.