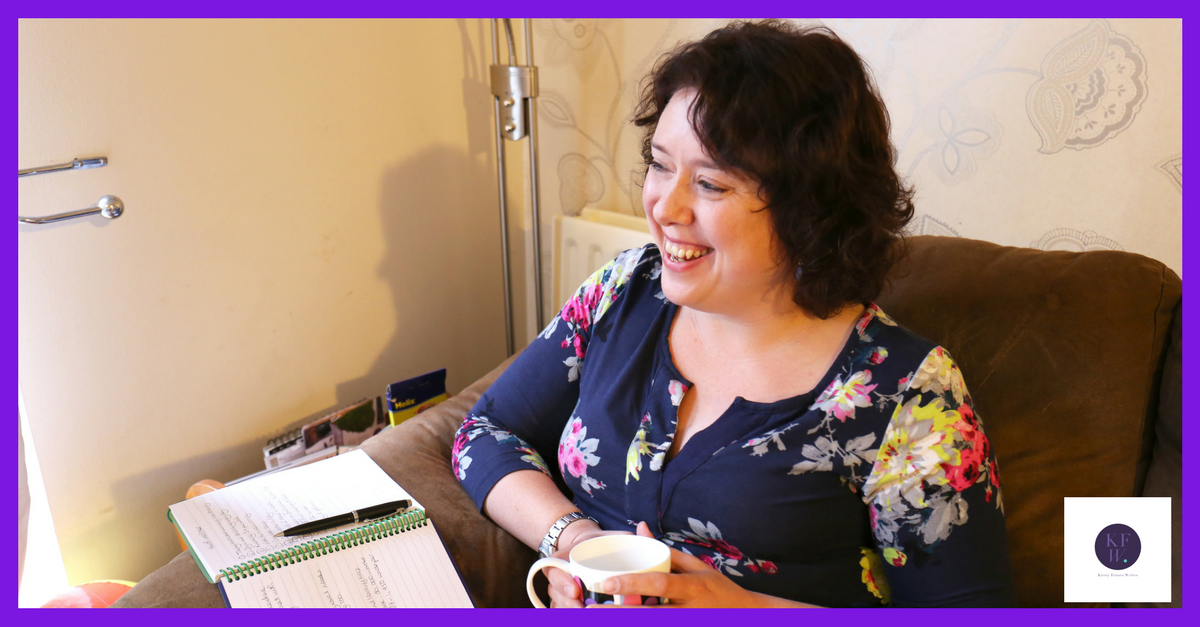 Did my last blog (catch up here if you haven't read it) sell you on the idea of building your business in a specific niche? If it did, you might have some ideas already about the sort of audience you want to target. If, on the other hand, you've no idea what niche you're aiming for, you're in the right place.
A quick recap
If you're taking a TL; DR attitude to my last blog, here's the short version. Choosing a niche for your business can help you to focus your marketing on a specific set of customers so that they feel you understand them. You can become known as a specialist in your area and get lots of referrals and word of mouth recommendations.
What niche?
So, what niche are you going to choose? If you already have an established business, it's likely that you'll have a range of clients too. There are lots of different ways to choose what niche you want to work in, so don't just restrict yourself to thinking about the industries that your clients come from. Just think about the people that you really love to work with. Are they from a specific sector? Are their businesses huge corporations or micro-businesses? Think about the characteristics that make a certain group or type of business easy or difficult to work with.
There may also be a specific service that brings customers to you. Maybe they find you when they're getting married, or having a baby, or when they want to update their business branding.
Done that? OK, let's move on.
Different ways to niche
There's more than one way to choose what niche you want to specialise in. Here are a few of them.
Industry
If you offer a B2B service you might have looked at your clients and realised that all of your favourites work in a particular industry. There's no rule that says you have to choose that as your niche. However it's worth considering whether you want to specialise to bring yourself more clients like those. Equally, there might be one fantastic client who works in an industry you also love.
I recently spoke to a fellow copywriter who specialises in writing for the property business. Her Twitter handle was @RightmoveAddict before she had a business, a clear sign she's in the right place! If your subject lights you up, dig deeper. Where is the market for the work you want to do? What niche services do you need to offer?
Service
Maybe you want to work across industries or with a range of customers but have a favourite service. You can find your niche in any number of ways here. If you have premises, do they lend themselves well to a particular purpose? Perhaps you have a stunning country hotel that looks amazing in wedding photos, or superb business conferencing facilities.
Equally, you could also look at what other businesses in your area are offering to assess where you might be able to provide something different.
What service do you most enjoy offering? I love getting to know a business to write their blog then building that into other services.
Type of client
Sometimes it's not about the industry or what you offer, it's about who you enjoy helping. I've worked for big corporations but I much prefer working with smaller businesses. They're more responsive and there's less red tape involved.
The type of client you want to attract depends on the way you want your business to work.
Your new marketing campaign
Ready to start your new marketing campaign? You can book a free consultation call with me to discuss your options – just email me at info@kirstyfrancewrites.co.uk.
Or, if you run a hotel you can get lots of ideas from my free guide – get your copy by clicking on the image below and signing up to my mailing list.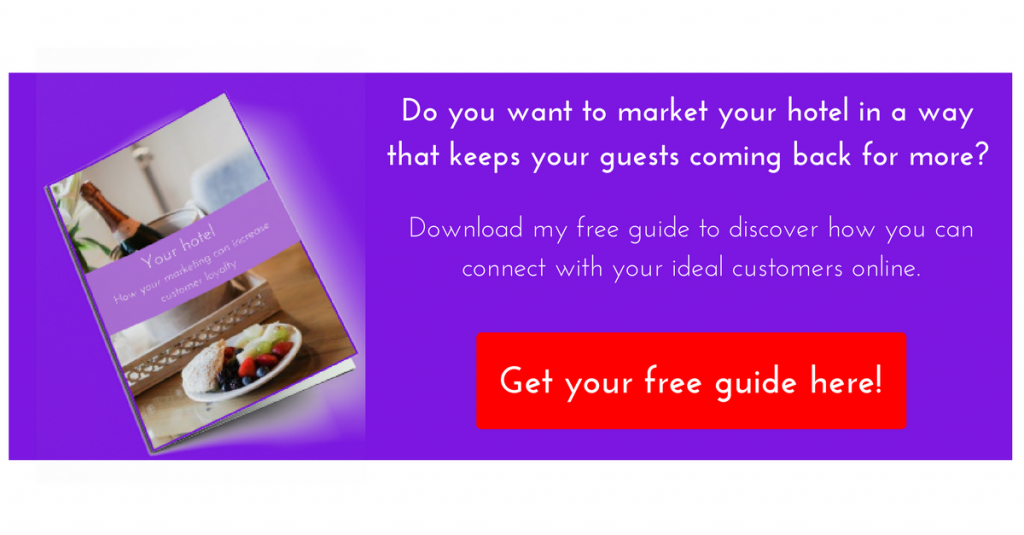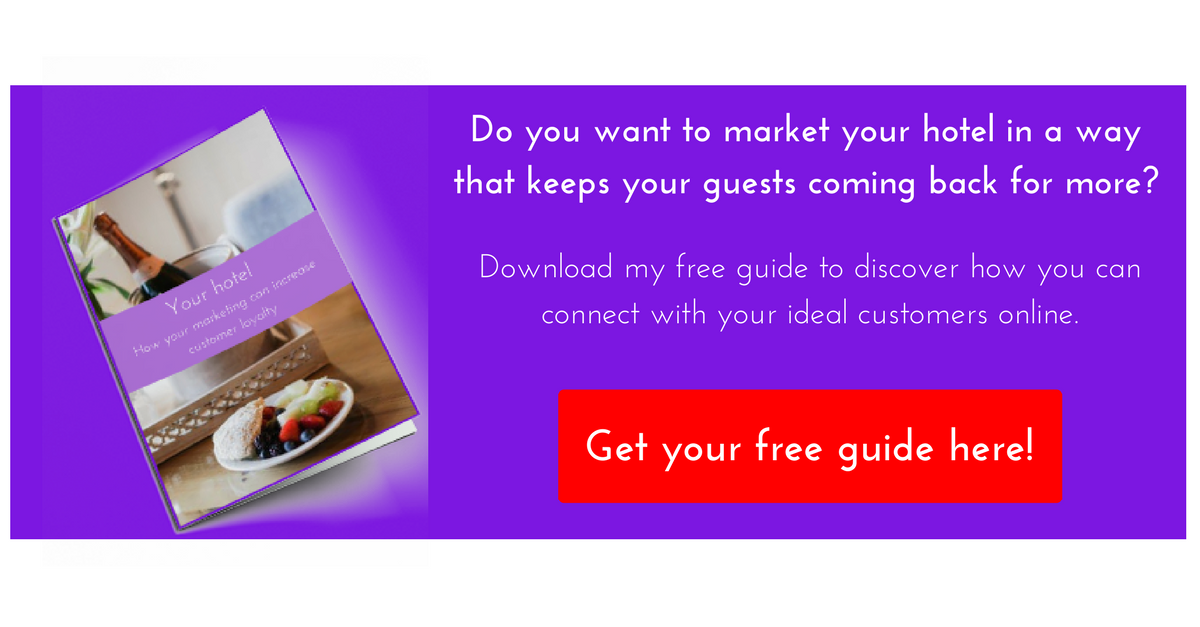 Further information
@RightmoveAddict Andrea Morgan writes superb content for the property industry. You can find out more at Citrus Content's website.
Claire Mitchell of The Girls Mean Business specialises in helping small and micro sized businesses with their marketing. You can read her blog about marketing to your ideal customer here.