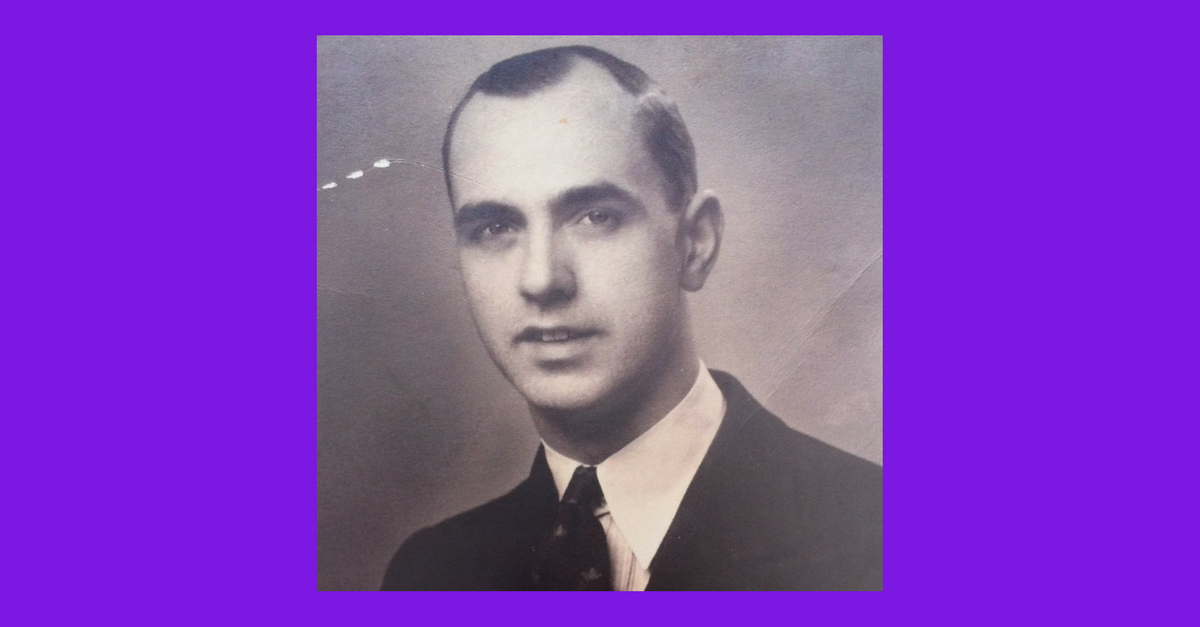 This is my Grandpa, Jimmy.  Handsome chap, wasn't he?  I don't often do Throwback Thursday but it would have been his birthday today so I thought it was a good day to tell you about him.
He died in the 1980s when I was only a child but his influence is still with me.  He would be astonished by the way the world has changed in the intervening years.  Back then mobile phones were in their infancy and needed a battery the size of a suitcase.  The internet hadn't even been invented.
Today, I get annoyed if I can't get phone signal.  I recently went on holiday where there was no internet connection.  At the time it didn't particularly bother me but when I got home I barely made eye contact with the rest of the family while I caught up with Facebook.  I know – sad, isn't it?
My business wouldn't amount to much if I didn't have the internet.  I find the vast majority of my clients online and pretty much all of my marketing happens on Facebook.  I sometimes think that the way I run my life is completely separate from the way my grandpa would have done things.  Then I realise that his influence is still with me.
Laying the groundwork
Grandpa worked for a publisher, Hodder and Stoughton.  At the time they had a children's imprint called Brockhampton Press and he was responsible for arranging their events.  As a result, on any given day he could be arranging for an author to make a personal appearance or travelling to a conference to set up an exhibition.
Arranging book exhibitions could sound quite dry, but you could get some great props.  Brockhampton Press were the English language publishers for the Asterix books and Grandpa once got pulled over by the police whilst towing a full sized replica chariot up the M1.  He wasn't in trouble; they just wanted to know what it was for!
Most of all, his job meant that I always had books.  Reading was part of the fabric of my childhood.  I could escape into another world or find common ground with someone on the other side of the world.  Because of him I was always aware that there were authors who wrote books for a living.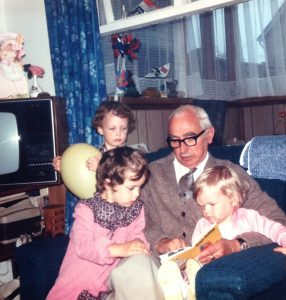 How my family history is shaping my present
I think that, as a result of my Grandpa's stories, I'll always think of writing as exciting.  Sitting in front of a computer may not be that glamorous but the opportunities are endless.
I can spend my time conjuring up other worlds, new characters, or coming up with new and inventive blog posts for my clients.  Even writing for someone in a different location offers me a new window on the world.
Most of all, the books he read to me taught me about how language can be used to create feeling.  That's something I use every day.
How has your past shaped your present?  Drop me a comment and let me know!