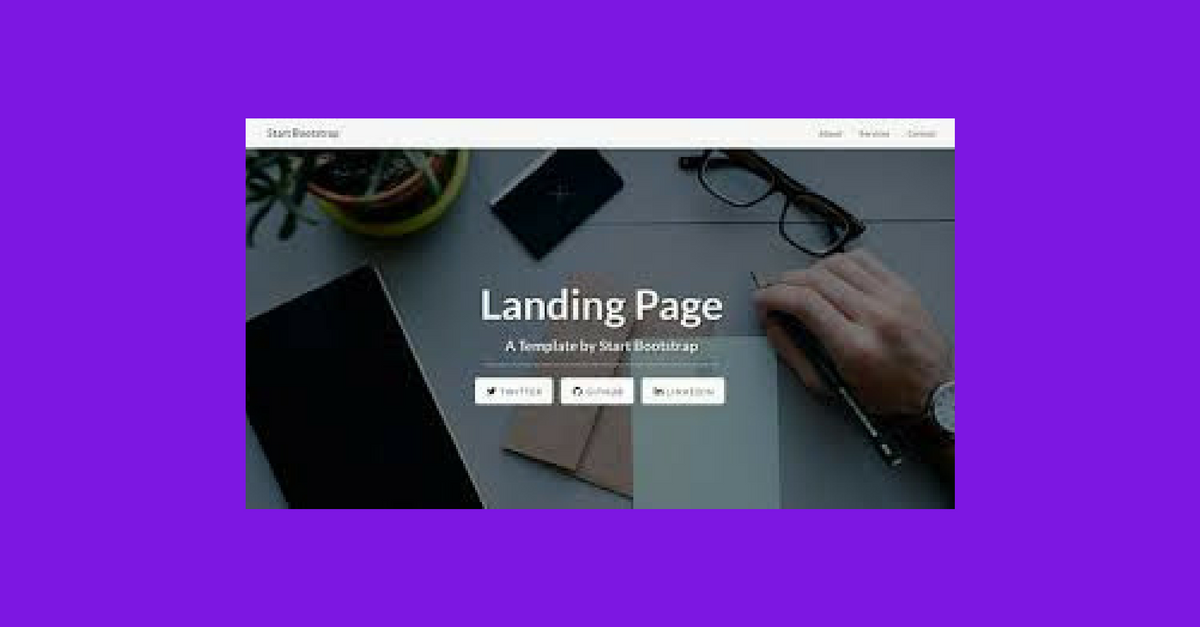 Do you want to create winning landing pages?  The anatomy of your landing pages is really important as it allows your customers to skim read and still get the message.
That means that the information that's relevant to them needs to be written in a way that's short and to the point.
It's also worth remembering that different people respond to different approaches.  The good news is that by using sections you can tailor your message so that it will still hit home.
Your headline – make it catchy
Did you know that 80% of people never read past the headline?  If it doesn't grab them they'll be gone, perhaps forever.  When you're creating landing pages your customers will have clicked through from an advert or social media post.  You need a headline that conveys the same message as that ad otherwise people just get confused and think they've come to the wrong place.
For the same reason, your headline also needs to speak to them directly.  It reassures them that what you're offering is for them.  Unless they've genuinely come to the wrong place.  In that case, a clear headline will tell them that quickly.
First section – make it strong
Some people respond to a direct approach.  Using questions is a great way to create the top section.  Ask your readers about the situation they're in.  What kind of questions would your potential customers say yes to?  Include two or three strong questions then jump in with the conclusion that they need your lead magnet.
You also need to include a strong call to action.  What's a call to action? Exactly what it says on the tin.  It's an instruction on a button that your customers can click to claim your lead magnet.  Something like 'Download now', 'Sign up here', depending on what you're offering.  The call to action here can use strong language to echo the rest of the section.
Second section – the gentle touch
Maybe your customers aren't sold on the direct approach.  They might think it's too salesy or just need more convincing.  That's where your second section comes in.  You can speak a bit more gently and offer something more persuasive.  Questions are less effective here; the content still needs to be brief but you can write in a more conversational way.  Reiterate the benefits your lead magnet will bring them.
Include another call to action but one that's slightly less demanding.  You could try 'download your free report here' rather than just 'download now'.
Third section – all about you
Include a brief biography and some testimonials if you have them.  This helps people to see that you know what you're talking about.  Testimonials are great as they give social proof that you've helped other people.
Landing pages need forms!
Include a form on your page.  This can be embedded near the top of the form, perhaps after the first section.  You could also do a pop up form that appears when someone clicks your call to action.
Finally – don't forget the privacy policy
You should include reassurance that you won't share their information.  If you're planning on running an ad campaign on Facebook you'll also need a link to your privacy policy.
Have you tried crafting a landing page?  Please share in the comments below!
Further reading
Advice from Orbit Media on writing a great headline
Get geeky with AMI's headline analyser
Check out Hubspot's blog for some great landing page examples