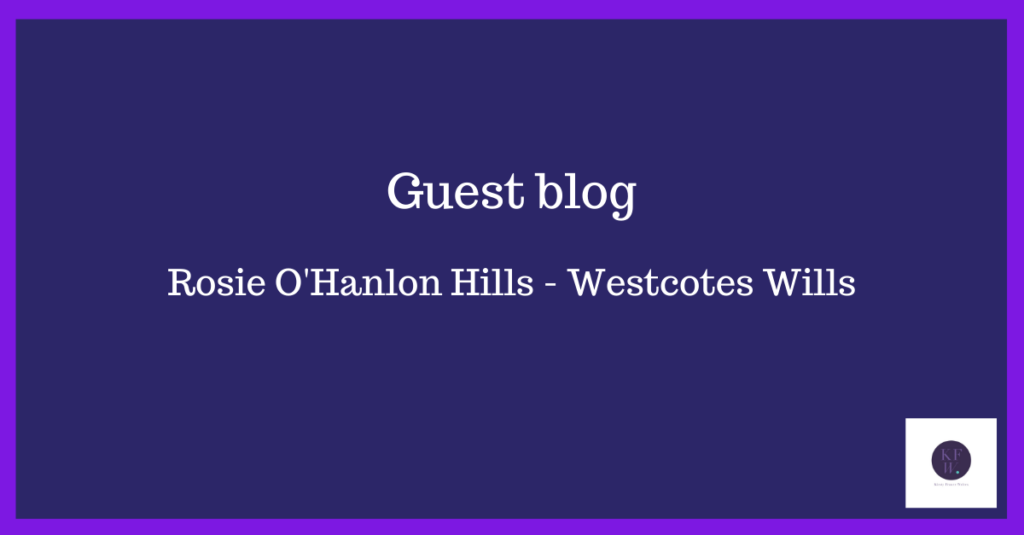 I listened to Money Box on Radio 4 last week and they were talking about lasting power of attorney documents. Professionally I draft these documents (along with wills) so I know how invaluable these can be. What struck me the most was the lack of publicity power of attorney documents get compared to a will. They are just as important and for many people even more so than a will! So, this year I am making it my mission to spread the word.
Why should lasting power of attorney documents matter to me?
One family had to raise money through crowdfunding to a pay their mum's day to day household bills as they couldn't access her bank account. Their mum wasn't old, she was in her 50's. I am in my early 40's now and 50 doesn't seem so old as is once did. It was utterly heart-breaking listening to the lady speak about her situation. It also got me thinking back to one of my former colleagues, who in their mid-twenties seriously injured himself from diving into a shallow swimming pool whilst on holiday. He was in hospital and rehab for a long time. It took his family over 10 months to be able to manage his finances. Is this what you would want for your family?
You are never too young for a lasting power of attorney!
I don't think any of us feel we would need a power of attorney in our 20's, 30's or 40's. But people do, accident and illness happen. Rent, mortgages and household bills must be paid whether you live in on your own or you're in a shared household with friends or family.
It will be ok, my family can help me.
No, if you become ill or unable to manage your own affairs the banks and building societies first duty is to protect the vulnerable person. Joint and single name accounts can and will be frozen.
Just because you live with someone, or are related to someone, or have a joint account with someone does not give you the legal right to manage their finances. The journalist and GMB presenter Kate Garroway has spoken about the difficulties she has had with her family finances in the last year. Her husband is still seriously ill in hospital with the after effects of COVID-19. She had no power of attorney in place. I am not sure she will have had her deputy order through yet either!
It's ok they can just apply for a Deputy Order if they need to.
Yes, families can apply to the courts for a deputy order to manage a loved one's finances but it is more expensive (more than double and have on going costs), time consuming (9 to 12 months +) and stressful (4 forms not 1).
Deputy orders are not as flexible as a power of attorney and often a deputy will have to re-apply to the court to carry out a particular course of action (e.g. house sale) where as an attorney can just get on with managing the finances and assets without having the extra cost and hassle. A deputy must pay recurring fees for ongoing supervision, where as an attorney doesn't. The cost of all these fees come from the finances of the person they are supporting.
It's easy to put off because you think it might be hard or you just don't know where to start. There are a lot of good resources available on the internet and the government website www.gov.uk/power-of-attorney is a great starting point. You can draft the documents yourself or if you don't have the time, energy or inclination there are people like myself who do it on a professional basis.
If you have a question no matter how small on this then give me a call 07920 061946. Let's make sure it's not your family having to crowdfund to keep the roof over their heads.
Kirsty's note
Rosie O'Hanlon-Hills is the owner of Westcotes Wills, helping to make life easier for you and your family by drafting wills and lasting power of attorney documents you can all understand.