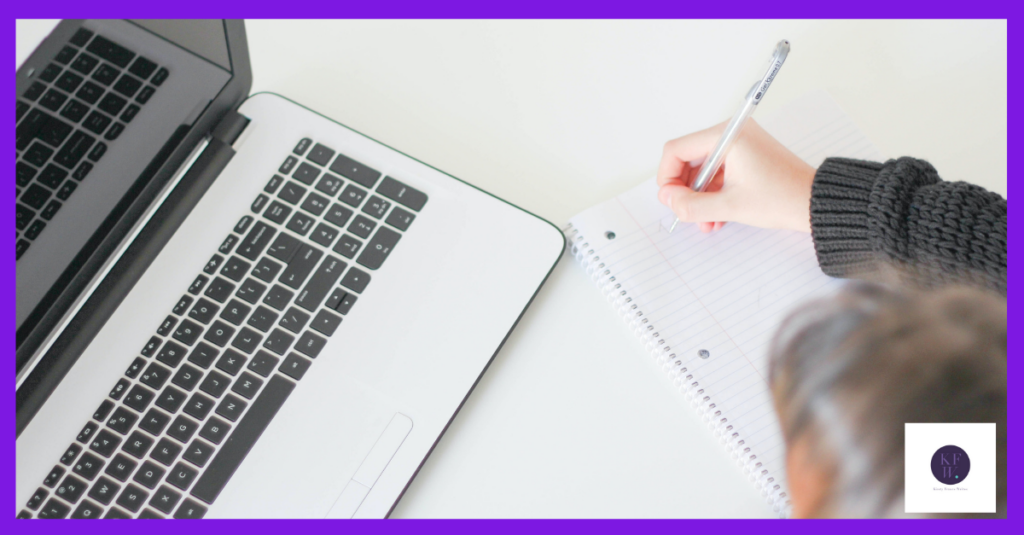 Do you need a copywriter or a content writer? You might be wondering what the difference is and you're not alone. There are plenty of people who use the two interchangeably, even asking for a copywriter when what they really need is a content writer. There's even a catch-all term, 'content creator' that's applied to everyone including writers, social media experts, photographers and videographers. They're all very different skills; if you hand me a camera, you'll hopefully get something that's in focus, but the standard will be a long way short of a professional image.
I know what you're thinking; what's the difference? Do I need a copywriter or a content writer and how on earth would I know? In this post, I'll not only tell you the difference, but show you the types of copy and content that you might need.
Content writers
A content writer creates entertaining content which will also educate you about something that could make your life better. They're the blogs that give your audience tips they can take away and use, or the social media posts that let your future customers get to know you. A content writer lays the foundation for sales that will happen further down the line.
Copywriters
Copywriters focus on sales. Content builds your brand, so that when a copywriter pops into your inbox with a product you need to buy immediately, you're more likely to say yes. Copy will usually (although not always) be short and punchy, whereas content is normally longer. Copywriters and content writers often aim for a different emotional response too. Content is friendly while copy is urgent.
Do you want some practical examples to show you how it works? Your wish is my command…
The content you'll get from a content writer:
A content writer will help you to share information that entertains and engages your audience. It can also be educational, helping future customers to learn about the benefits of your service or product. It could show them the solution to a problem or simply make their life better. Content tends to be longer to offer readers something valuable and informative.
Blog posts
I keep hearing that blogging is dead, but it isn't. It's a great way to engage your audience in an informal, conversational way. A blog post can be long with lots of detail, a 'how to' guide, or something shorter that your customers can read while they have a cup of tea. Find out more about the benefits of blogging for your business.
eBooks
You can sell an eBook as a paid product but it could also help you to raise your profile and attract new customers. A writer will help you to share your expertise or tell your story in an inspiring way. Create something short and helpful and to give away and attract new email subscribers. You can even repurpose your blogs to create your eBook, like I did here.
Email newsletters
There are a whole host of ways to write email updates to your list. The purpose of all of them is to let your readers get to know you and understand how you can help them. There will be sales emails but your newsletters are designed to build familiarity and trust, so that when you ask people to buy they're more likely to say yes.
Articles
You may wonder what the difference is between articles and blogs. They have a lot in common, but the kind of articles I mean are the ones you create for another platform. They're the PR opportunities or your regular column in a trade publication or local magazine. They can still be conversational but the tone is just a bit more formal.
Evergreen content
Evergreen content talks about the things that won't change all that much over time. It's the advice that people will need whenever they're new to a subject. That might be tips for new parents or how to make a will. You might need to review and change it every so often but the basic content stays the same. Find out more about what is is and why you need it.
Case studies
Case studies are amazing pieces of content. A blog lets you offer advice about a particular subject. A case study shows your reader how you used your knowledge to help someone like them. It gives a potential customer insight into how you work; demystifying the process means they're much more likely to contact you.
Social media posts
Social media posts serve the same purpose as your blogs and emails, but in a slightly different way. They need to be short, easy to read and visually appealing to stop people from scrolling. A content writer can help you create an effective drip feed and even repurpose your blogs to create informative social media posts.
The content you'll get from a copywriter:
A copywriter creates copy that's designed to drive a sale (or a sales call). It's usually short and to the point. When you get an email letting you know that a product is nearly sold out or that a special offer will only be available until the end of the day, a copywriter will have written it. They write the words that convince you to hit the buy button straight away.
Landing pages
Landing pages often break the 'short and sweet' rule. They're website pages that are focused on one specific goal; that's usually persuading you to buy something but it can be used for things like email sign-ups too. They include compelling reasons why you need this product or service and will usually have customer testimonials and details of the sellers' credentials as well.
Adverts
You don't need me to tell you what adverts are. A copywriter can create advertising copy on multiple platforms, from magazines to social media to pay-per-click (PPC) adverts that pop up on websites. A good copywriter is skilled at creating short copy that will grab your audience's attention, even when they're thinking about something else.
Product pages
Product descriptions are an interesting beast because they can be a bit of a hybrid between copy and content. They include technical information but also let your website visitor imagine using the product or service and what their life will be like as a result. A good product description is short but evocative. Find out more here.
Website copy
Your website is a sales tool that guides your visitors from their first encounter to the final sale. It might include some content too – after all, if your visitor has never heard of you before it may take some time to build a relationship. Aside from that, your website needs to be built around showing people how they can buy from you.
Emails focused on sales
There are some emails that help your subscribers get to know you and build the 'know, like and trust' factor. Then there are sales emails. Ideally, they'll all have the same tone; your personality doesn't change just because you're trying to sell something. Sales emails are generally shorter and more focused. They talk about one thing and offer you repeated opportunities to buy.
Copywriter or content writer – which do you need?
All of this might have you wondering whether you need a copywriter or content writer. The honest answer is that you probably need a mixture of the two. Content writing lets your audience get to know you; you can share your expertise and build trust with your followers. A content writer will help you to find the right tone of voice to share your brand, personality and values with your audience. Copywriting builds on that foundation and turns it into a sale. A copywriter will help you to create urgency and shows your audience why they need to buy from you now.
I hope you've enjoyed this post. If I can help you with your copy or content, let's have a chat! You can book a call with me here.
Would you rather get copywriting and content writing tips direct to your inbox every month? Sign up here and you'll receive a copy of my eBook 'Stop hiding your business' as a thank you from me.