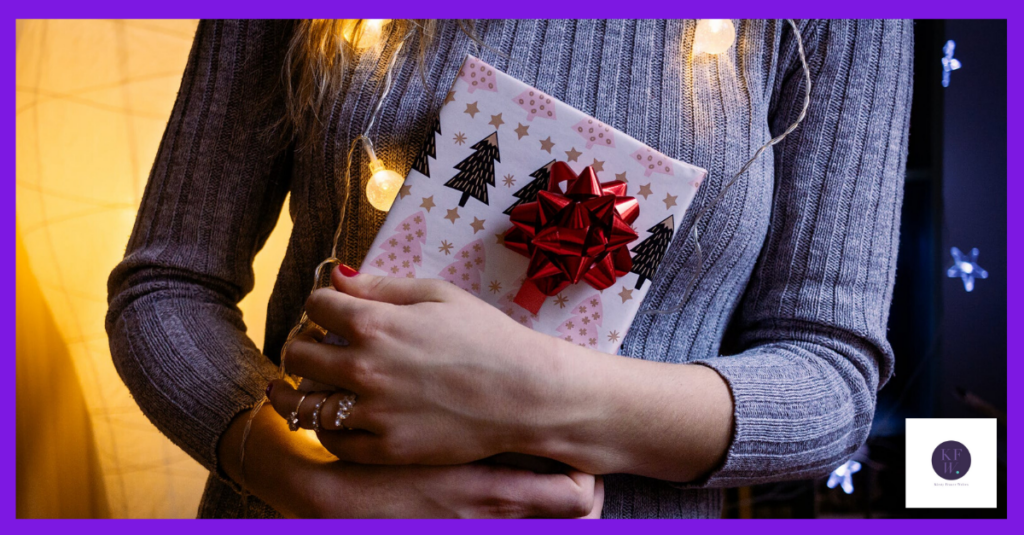 I know that when you buy Christmas presents it's because you love the person you're giving it to and you want to give them a treat. Buying them a business-related gift can feel a little bit boring. It doesn't have to be. If you ask most business owners what they want you'll get something along the lines of more sleep, snacks, alcohol and financial security (that last one applies every year, but especially now). The thing is, you can make their business owning life better and still give them a great Christmas present. Here are my top 5 ideas for great gifts you can buy your favourite business owner this Christmas.
1. Entertainment
A business owner's mind is constantly buzzing, so get them a present that helps them switch off. That could be a film to watch at home, or cinema or theatre tickets for a night out together.
If they love reading, a Kindle could be perfect. I resisted one for years until my husband got me one for Christmas. I still love real books, but now I can carry a whole library wherever I go. Alternatively, buy them your favourite book or vouchers to choose their own.
2. Stationery
Stationery addiction is real and occasionally necessary. I get through notebooks at a ridiculous rate so tend to shop at the budget end of the market. (I'm looking forward to being back at expos where I can snaffle them for free.) One of my favourite gifts was the beautiful pen and pencil set that I use every day. It's a small thing that makes life better. You could choose lovely pens or a classic Moleskine notebook. You can even get fab digital notebooks if you prefer.
3. Time saving Christmas gifts
No-one can buy time, but you can buy help. If you want to outsource to a particular VA/designer/writer but can't afford it, drop some heavy hints. Share this post on Facebook and say, 'did you know Kirsty does gift vouchers for her blogging packages (or service of your choice)?'
If that feels weird, choose something fun that will save time in other areas of their life. A nifty gadget, meal subscription or some chloroform to help them get the kids to bed. (Joke. I hope that was obvious.)
4. Lovely things for their office
A lovely office space became more important during lockdown, when we couldn't easily go out for a change of scenery. I have a miniature chimp and a couple of plants on my desk, it's very cheerful. A good Christmas gift could be a plant or a beautiful print.
You could also choose a gadget that makes their office a more pleasant place to be. Would they like to work to music but don't have the kit? Could an office water bottle help them stay hydrated?
5. Things to eat and drink
Yes, I know, this is a gift you could buy for almost anyone. The truth is, I've never known so many snack addicts since I started hanging out with other business owners. Buy one of us a snack basket with biscuits, crisps and chocolates and you'll have a friend for life. Tea and coffee will also be gratefully received.
It probably goes without saying that alcohol is always a win. I know a few freelancers who don't drink, but not many.
What do you want to ask for this Christmas? Leave a comment and let me (or your family) know!
If you'd like to treat a business owner to my services this Christmas, visit my shop to find out more! (Or if you just want to treat yourself to some high quality content in 2022, let's have a chat.)
Alternatively, why not start the New Year with regular content writing hints and tips straight to your inbox? I hate spam (I'm a vegetarian), I won't share your details with anyone else and you can unsubscribe any time. I promise I won't cry. Much.