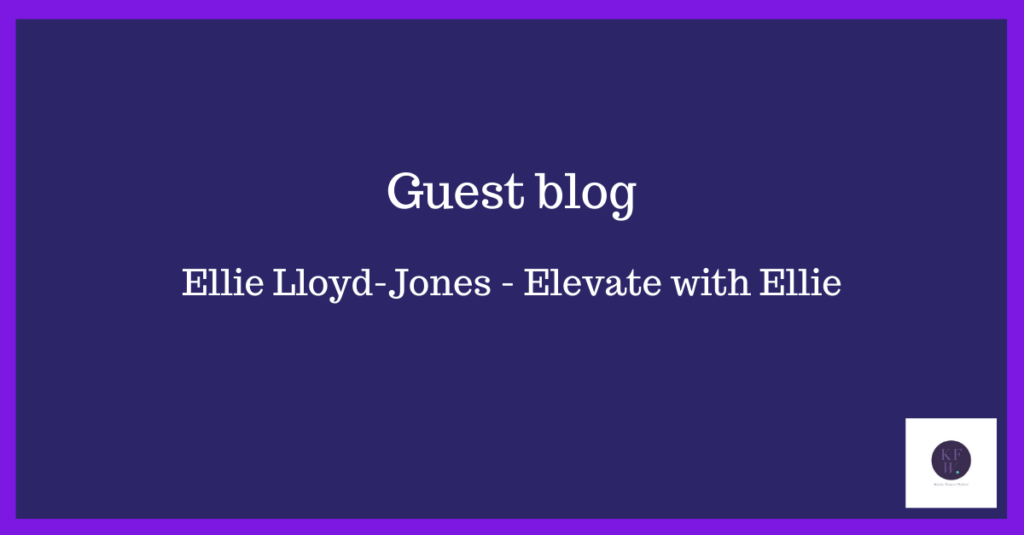 Many of us set up our own businesses so we can have more freedom and autonomy.  So we can dictate when and how we work, who we work for, how much money we earn and where we sped our time.  All this extra time we will have when there's no boss dictating to us. 
Fast forward to being in the thick of running your own business and you wonder how you could have been so naïve! Instead of just having your main role to do, you are now wearing ALL of the hats for your business – Accountant, Social Media Manager, Admin, Content Creator, Salesperson, Marketer to name just a few – leaving you with little very little of the headspace or freedom that you once imagined was part and parcel of being self employed.
So how do you change that?
One of the main ways is to get some clear boundaries in place. Women tend to be people pleasers. Most of my clients don't want to let people down so take on too much and do everything for everyone else and actually let themselves down in the process.
There's lots of talk about setting healthy boundaries but what actually is a boundary? A boundary is an imaginary line that separates you from others and vice versa. When you think of a physical boundary, it's the image of a fence around a property to keep you safe inside and others from coming in. But there is always a gate that swings both ways to allow ease and flow.
These physical boundaries are clear for all to see but when we talk about emotional boundaries, they are much more difficult to recognise and enforce.
But how do you go about recognising and setting boundaries when everything feels like it has a competing priority?
Here are my top tips to identifying and enforcing strong and healthy boundaries
First of all, you need to identify what your boundaries are.  Boundaries are very unique to you as an individual so yours might be very different to your best friends'.  Spend some time (ideally a month so you can track it against your hormone cycle) noticing when someone has crossed your boundaries.  Blaming yourself, feelings of shame and guilt, justifying your behaviour, sensing that something is "off, using words like "should" are all signs that your boundaries are being crossed.  Make a note of when these situations occur, who you are with, time of day etc… It's important not to judge these observations.  You are just collecting data to analyse. 
When you have tracked these observations, take a look at what you have captured and look for any patterns.  Is there a certain day of the week or a particular activity you are carrying out or a certain person you are with etc… that triggers these uncomfortable feelings? 
Name the emotion that you feel – angry, sad, frustrated.  When you do this, it detaches you from that emotion so that the feeling isn't part of your identity, it is a feeling that will pass. 
When you have identified any patterns and feelings that arise, explore what this means for you.  If it always happens with a certain client, is this someone you want to continue working with?  If it always happens at a certain time of the month, do you need to block time out of your calendar at that time in hour cycle for more self-nourishment?  
When it comes to emotional boundaries, you need to make sure you communicate them.  This can be as simple as stating in your email signature or sending an automatic out of office that stipulates your working hours.  Make sure you stick to those hours.  If you have said you only respond between 9am – 5pm, be consistent with that message.  If you are catching up on work late at night, make sure you delay the delivery of your emails to the following morning at 9am so that people don't expect you to be working late into the night. 
For boundary setting on a more personal note, this can feel really vulnerable and scary so my advice is to start small.  Begin by communicating your boundarires to someone you know really well and feel comfortable with so it's a safe space.  Eg this could be to your partner.  Let him or her know that they may see a change in your behaviour because you have realised that you need to set boundaries to protect your time / energy and health.  You don't have to elaborate or explain further than that.  Just be clear that they will notice a change in you and invite them to help you stick to your new boundaries so it's collaborative. 
Invite and respect other people's boundaries.  When collaborating, ask the other party what their boundaries are such as their working hours, what method of communication they prefer, what their non-negotiables are and share yours too from the outset.  This role models healthy boundaries for others too. 
This will take practice so continually be on the look out for when boundaries are crossed as in point one above.  Be consistent and tweak your boundaries as they evolve.  They will change in new situations and different times in your life so make sure you make it a regular practice to notice and enforce healthy boundaries.  You will notice a positive change in your mental and physical wellbeing as a result and although tricky at first, will result in healthier relationships with less resentment and guilt. 
About Ellie
I'm a strengths & leadership coach based in South Manchester. I'm a mum of 3 little hurricanes, wife, recovering perfectionist and introvert.
I was a coach before I even realised it. People used to say how natural I was at developing others but didn't really understand what that meant. It turns out I have made a career out of it in various guises throughout my 15 years of leadership within large organisations.
I have combined my coaching skills with my passion for helping people thrive in their working life by setting up Elevate with Ellie in January 2021 where I specialise in helping small business owners get the best out of their people.
Here is where you can find out more about me:
https://www.instagram.com/elevatewithellie
https://www.linkedin.com/in/ellie-lloyd-jones-leadershipcoach