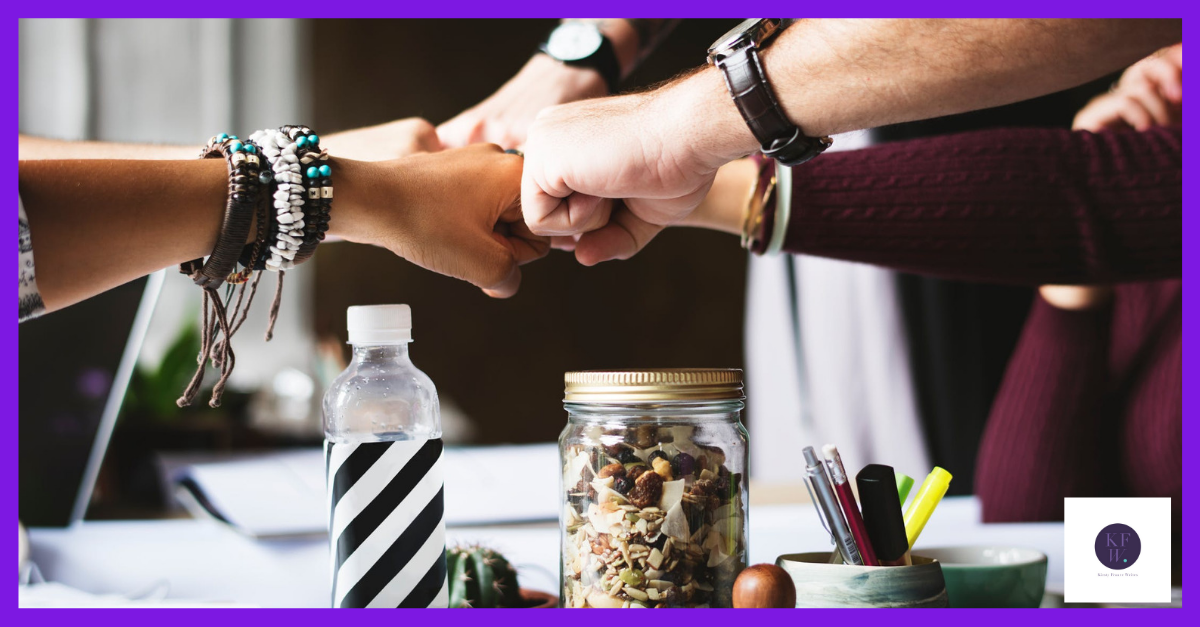 I suppose the question should really be – are you bored of going to workshops that all blend into one? Or are you the person who's responsible for organising them? It can be tough to find new ways to make learning more interesting. That applies whether you're a sole trader looking for some good quality training or part of an organisation where there's a set pattern to your sessions. When it comes to blogging training, it is possible to find workshops that work for you.  I can design a session to include whatever works for you. In the meantime, here are some ideas for things to look out for at your next workshop.
Discussion groups
If you want to get good results from any kind of training, it helps if you have something in common with your fellow attendees. You might all be from the same industry or at a similar level in business. One of the reasons it works is because you can access a variety of potential solutions for any issues you're having. Of course, I'd love to be the font of all wisdom (who wouldn't?). But sometimes you get more interesting suggestions by being able to talk about a topic with other people who understand your business. Everyone learns something and it's great for networking.
The other advantage is when it comes to asking questions. If you're a brand new business owner it can be intimidating to be surrounded by people with years of experience. If that prevents you from asking a question for fear of looking stupid the only person who loses out is you. Being with people you feel comfortable with means you're more likely to speak up. Then you'll get more out of your session.
Walk and talk
Did you know that walking can improve your memory? It's true. Any type of exercise increases the blood flow to your brain so you remember more. Take someone along for a chat and you can improve your mood and overall mental health. I confess that I haven't heard of any training sessions that are carried out entirely on the hoof. It might make note taking tricky. However, there are a few walk and talk networking groups out there if you like the sound of that.
I'm currently putting together a group of people to meet up and learn about blogging. It's going to be a full day with time to write as well as learn. One of the reasons I decided to host it on a farm is not just because it's one of my favourite venues. It also has the advantage of masses of open space. That means you can go for a walk while you think or brainstorm with someone else.
Blogging training to take away
Have you ever been on a training session, taken loads of notes then never looked at them again? Or even been told that you don't need to take notes, it's all on the handouts? The last time I heard that I looked at the notes and couldn't understand how they related to what I'd just listened to.
I'm a firm believer that you need to go away with a plan, if not a finished piece of work. If you're looking for good training ask about the notes in advance. Are you going to have work sheets where you can record your own ideas before implementing them? What materials will be available to make sure you won't forget what you've learned?
If you want to get a group of people together for some blogging training, I can help with workshops that are tailored to you. Alternatively, if the idea of getting together with other business owners on a farm sounds good to you, just complete the form below to sign up to my mailing list and hear about my newest workshop group.
Further reading
Discover how walking improves your memory in this article from Psychology Today