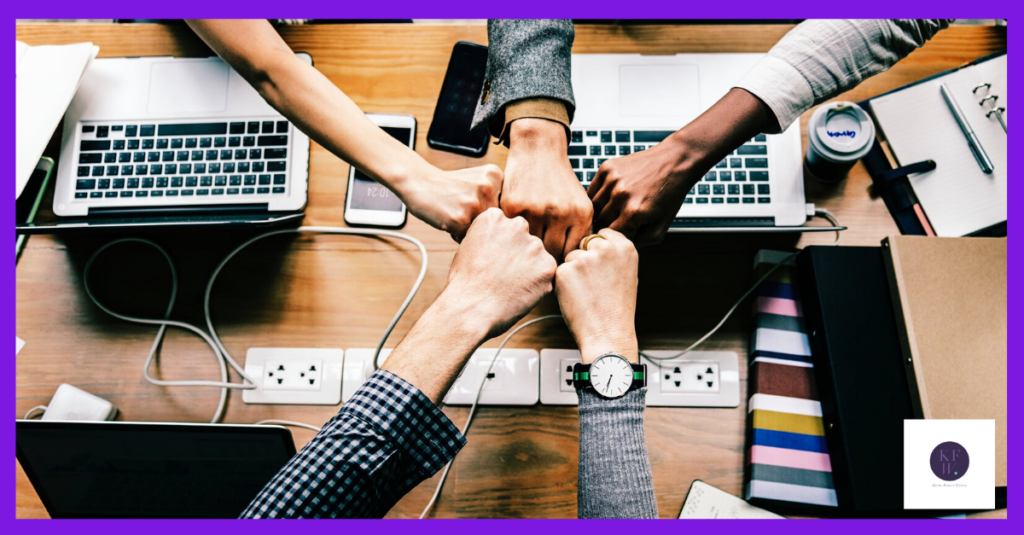 Making the decision to outsource some of your business tasks is one thing. Finding someone you'd actually trust to do the work is quite another. If you're looking for a full time employee you might be better off hiring someone to find suitable candidates. However, more and more businesses don't want the hassle. It may even be that you only need someone for a couple of hours a week, or to work short term on a specific project. A freelancer with other clients is the ideal solution. But how do you find the right one?
Sole trader v Agency
Agencies or larger businesses are ideal if you've got a specific project or need help with a range of different things. There are agencies of all sizes, including some that are run by sole traders. The difference between an agency and one sole trader is that the agency will have built a team of people who can cover a range of different things and will manage them all for you.
Sole traders are great if you don't need to outsource to lots of different people. For example, you might already have a designer who's created your new website, but you need someone to write the copy. Managing two freelancers is relatively easy – it gets trickier if you need five or six different specialities.
Getting recommendations
When it comes to finding the right person, getting a recommendation from someone you trust is by far the best option. You can get a personal recommendation based on their own experience so you can outsource with confidence. Of course, it's worth bearing in mind that their needs might not be exactly the same as yours and their approach to work may be completely different.
Networking events have been invaluable for me in finding people to work with. My main memberships focus on relationship building so I've got to know a range of people and discovered who I get on with. Then when I need a particular service I've often already got someone in mind.
Personality is key
Whilst access to specialist skills is one of the main benefits of working with a freelancer, you'll still need to consider whether their personality fits with yours. This not only makes the working relationship easier, it will get you better results. No matter what work you're planning to outsource, communication is the key to getting it done well.
I've met and worked with all kinds of different business owners, but they all have one thing in common. I've found it easy to build a rapport with them. When I'm choosing service providers for my own business the only difference between two equally qualified people has often been that I like one better than the other.
Selection
Of course, there's more to it than personality. It's important to be upfront about what your budget is when you're talking to people. This enables them to tell you whether you need more funds, to adjust your expectations. They might also be able to recommend someone else. It's a waste of everyone's time if a freelancer takes the time to prepare a quote only for you to find it's double what you can afford.
Also, think about whether their working style is a good fit. You may simply need someone who gives you regular updates or uses resources that allow you to check progress. If you're looking for coaching I'd also recommend looking at their whole approach. Some coaches help you to become more personally effective, others look at your whole business and deliver strategic operations to achieve growth. Which kind do you need?
If you're ready to outsource your copywriting, get in touch and let's have a chat. If you're looking for a DIY approach, visit my online shop for resources that will help or sign up to my mailing list for monthly hints and tips as well as a copy of my free guide 'Stop hiding your business! 5 ways to be seen online' as a thank you.