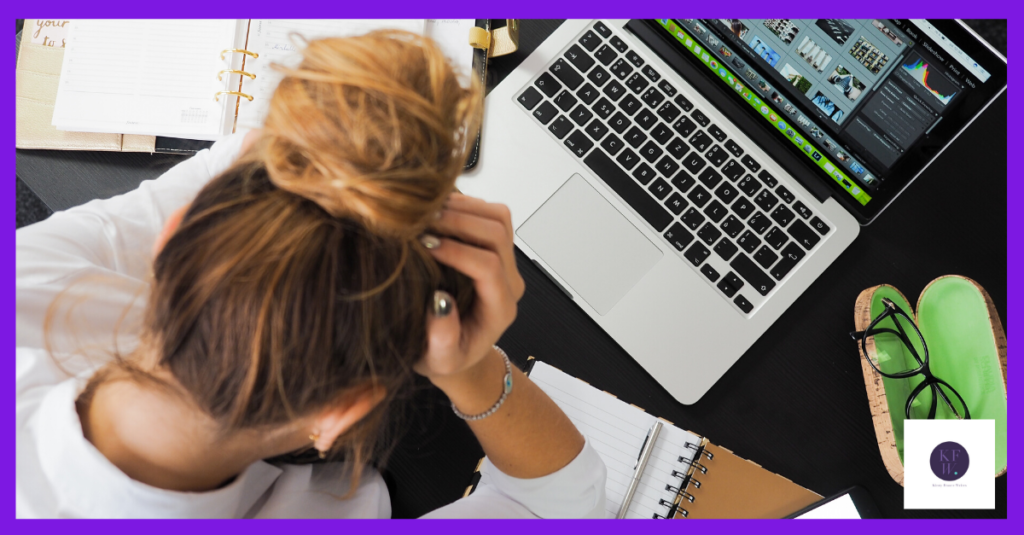 I used to follow lots of business gurus who talked about 'hustle'. They'd mention their families but the main thrust of their advice was that you needed to work, work then work some more until you'd 'made it'. I never really saw much about what life would look like when you'd made it, or indeed whether there was an actual definition. The overall idea seemed to be that you shouldn't take a holiday or even a day off until you'd got to the top. Hustle culture was everywhere. Even the people who had kids talked about the importance of balance but seemed to spend their evenings and weekends working. Of course, I don't know what was happening behind the scenes. Everything I saw about these people was based on what they put on social media. All the same, it played on my mind. Did I really need to subscribe to hustle culture to have a successful business?
What's my problem?
When I say I'm not buying into the hustle, that doesn't mean I believe in slacking. Working hard is part of building a successful business. I think my issue is that hustle seems to go beyond that. It's not just hard work. I've seen people talk about not sleeping or never taking a day off. As someone with two small children I know that not getting enough sleep is a form of slow torture. There's no way I'm doing it voluntarily. There might be times that you need to work silly hours to get something done, but it's not sustainable long term.
I knew that I needed to create my own definition of success and mark my own boundaries if I was going to get anywhere.
Defining success
I see a lot of people online talking about earning 6 or 7 figures. That might be meaningful to some, but not me. Not that I'm longing to live in a cave or anything. I'd just rather make enough to have a nice life, quality time with the family and a few decent holidays. If that means I don't get to be a millionaire that's OK.
When it comes to role models I take social media posts with a pinch of salt and talk to people I actually know. The main thing I discovered is that everyone has different boundaries. The important thing is to look at how you want to spend your time and how that translates to reaching your goals.
Accountability
I sometimes wonder whether 'hustle' is some people's method of keeping themselves accountable. If you haven't worked an 18 hour day you haven't done enough. The truth is, you don't have to hustle to set goals and get results. If I don't take time off I get exhausted and make bad decisions. My holidays don't just give me family time, they provide brain space too. Looking at the world from a different angle gives me new ideas for normal life.
I also have an amazing coaching group where we commit to take action and report back. That action can even include identifying times when we need to rest so we live to fight another day. That's the kind of accountability that gets you where you need to go.
Why am I telling you this? Because I know that a lot of you struggle with it. My business isn't just about writing. It's about sharing the stories that mean something to you. If you need help speaking your customers' language and finding the stories that are important to them, just get in touch.